Dwayne Johnson Explains to Ellen DeGeneres Why His Hawaii Wedding Was Very Early in the Morning
Not only did Dwayne "The Rock" Johnson's marriage to Lauren Hashian come as a surprise, but also their early bird nuptials, which the actor elaborated on during a new interview with Ellen DeGeneres.
On the promotional run for his latest film "Jumanji: The Next Level," Dwayne stopped by the "Ellen DeGeneres Show" on Tuesday. The pair soon got onto the topic of Dwayne's surprise wedding to Lauren. But more specifically, Ellen wanted to know the reason behind their early morning nuptials.
"I had to work out! I had that 8 o'clock workout. No, no, no! I'm only kidding!" Dwayne joked about the time of their Hawaii wedding ceremony.
However, Dwayne explained that it is a beautiful time in Hawaii to get married, especially with their ancestors watching over them, and it made for a "magical" ceremony that finished in time for them to relax and have brunch with the family.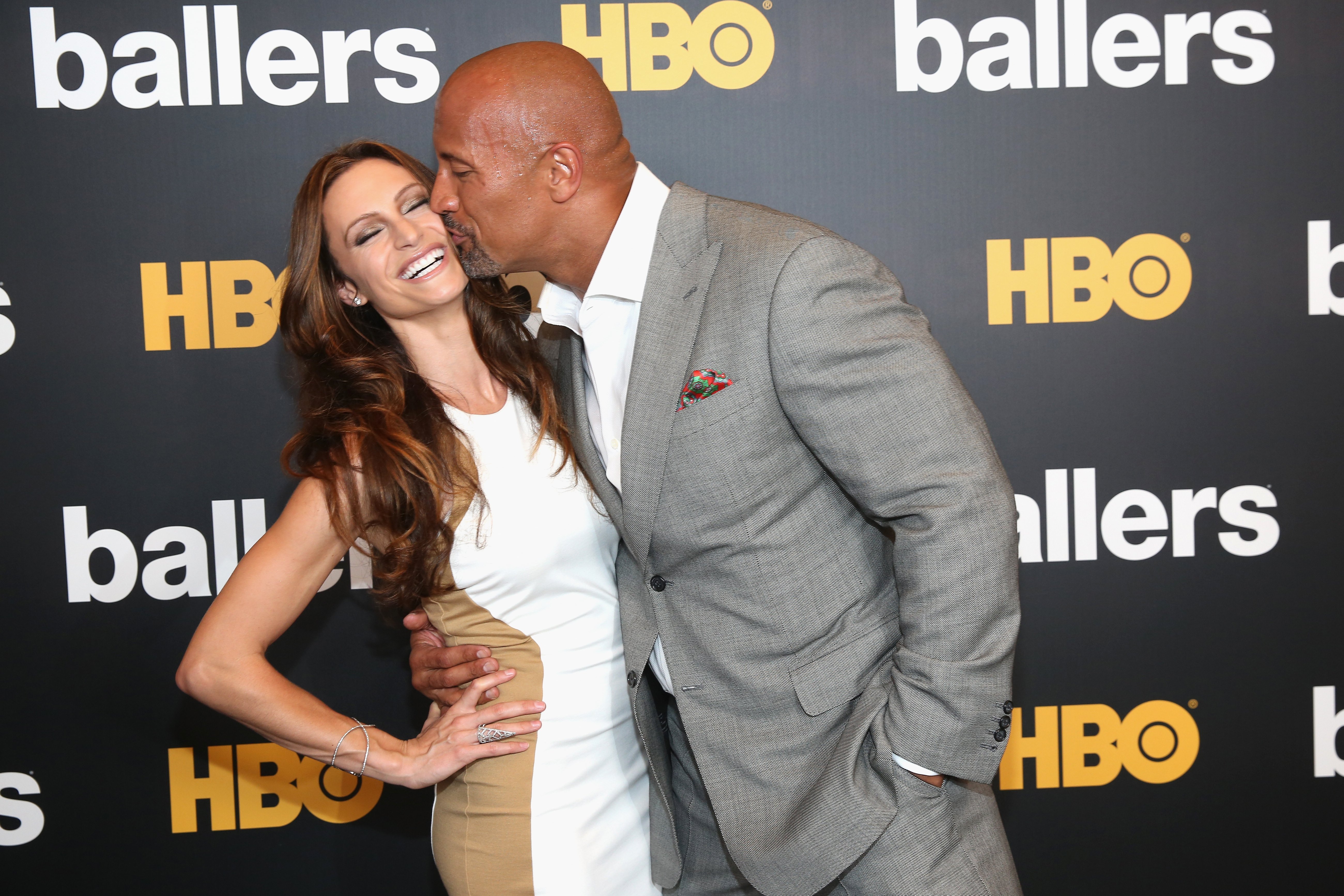 Dwayne and Lauren kept their August wedding a secret, and the couple made sure to keep the special day private by hiring a full security detail just in case. Shortly after they tied the knot, Dwayne expressed his gratitude at being able to enjoy the day without interruptions and unwanted attention as he said during an interview with WSJ:
"There was no press, no paparazzi. No one knew. I was shocked but so grateful. My life is so loud and noisy; the fact that it was quiet was a big win."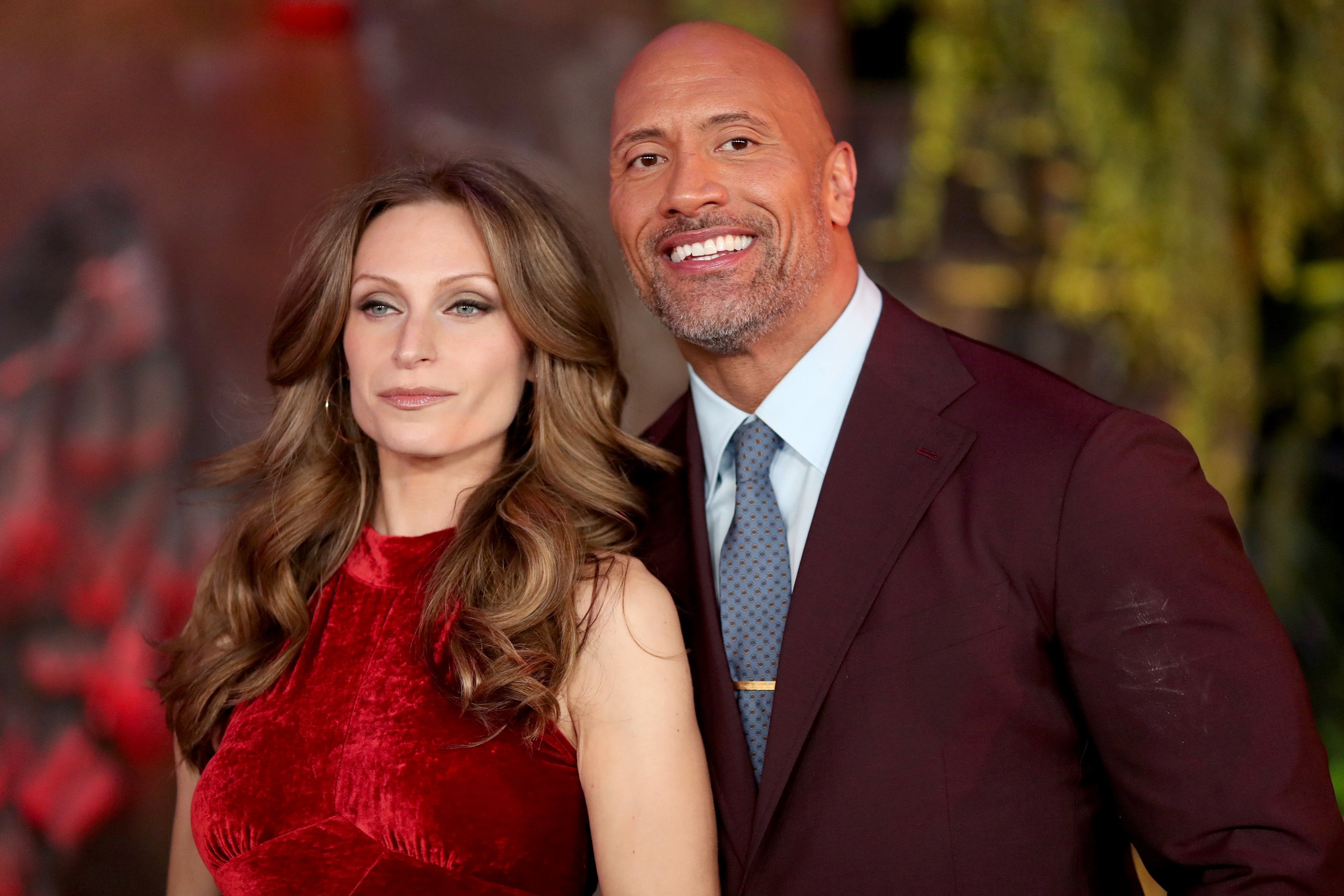 The couple tied the knot in Hawaii during an intimate ceremony only attended by a handful of people. Dwayne's friend and producing partner Hiram Garcia made the exclusive guest list, as did his mother, his ex-wife Dany Garcia's brother, and the two children Dwayne and Lauren share; 1-year-old Tiana Gia and 3-year-old Jasmine.
Lauren and Dwayne first met when he filmed "The Game Plan" in 2006, and they started dating the following year after his amicable split from Dany when their decade-long marriage fell apart. Dany and Dwayne share an 18-year-old daughter, Simone.
Dwayne recently found himself in Mexico as part of the "Jumanji: The Next Level" tour, where he and Danny Devito had an idea that turned into a day to remember. The pair decided to be wedding-crashers at a reception in Cabo San Lucas, and they made sure to capture the fun in a short clip.
"I've never crashed a wedding, but with Devito, this was truly UNFORGETTABLE," Dwayne captioned the epic video taken of their shenanigans.
The good-humored actor also showed himself to be a friend in need. While on honeymoon with Lauren, Dwayne Johnson cut their time away short, after his good friend and "Jumanji" co-star Kevin Hart got badly injured in a car accident.
The actor had his friend's back and he stood in for Kevin, who was set to be the first guest on Kelly Clarkson's new show, with Lauren's approval, of course.