Kim Kardashian Wants to Fire Kourtney for Her Unwillingness to Open up about Her Personal Life on KUWTK
The KUWTK show might be headed for stormy waters as Kim has threatened to fire Kourtney for always hiding her Personal Life.
During the KUWTK show on Sunday, Khloe Kardashian and Kim Kardashian West followed their sister Kim Kardashian to where she supposedly had a 'meeting' after she had been acting secretive about a lot of things.
The sisters' suspicion about Kourtney keeping things from them started when she showed up to the house with a hickey on her neck and refused to tell them who gave her the hickey.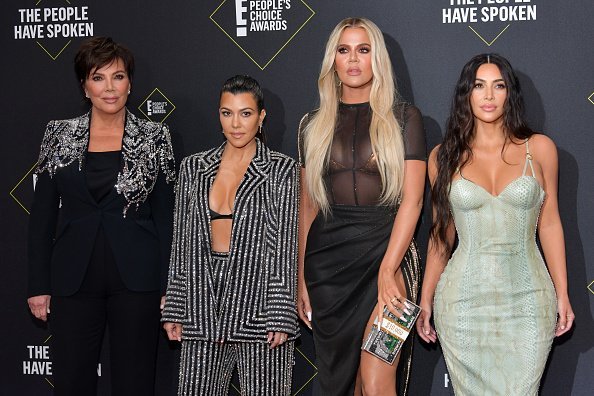 Khloe and Kim felt Kourtney was hiding something from them and decided to confront her about it. Kourtney did not take the intrusion funny and lashed out at her sisters for always poking their noses into her business. She said:
"My sisters are pretty nosy when it comes to anything in my life. I try to keep certain things private."
She further stated that she did not like to talk about her private life on the show because she preferred to keep her dating life secret and off-camera.
"I don't like to share about dating. I don't know if they are bored in their own lives and they want to live through my wild dating life that they think is going on. Come on, guys, get it together," she said.
Kourtney's resistance to sharing her personal and dating life perhaps stems from her previous experience on the show where she shared everything related to her life with Scott Disick.
She has however stated that she does not hate sharing her personal life as she has shared critical moments on the show also.
"I said I would not share my relationships — that's it," she says. "But I shared my breakdown, crying about having anxiety. I share other things." She said
Kim and Khloé point out they have both had to share things that they rather would not. And that's because Kourtney refuses to share enough; and the show must go on.
Kourtney's need for secrecy might be because of her new relationship status with her ex- Bendjima. It's common knowledge now that Kourtney and Bendjima have been spotted together a couple of times, even though they've been quiet about it.
Kourtney has said she is open to being in a relationship, but she wants to keep things private for now. The KUWTK star has been seen secretly cuddling with Bendjima in various places. Some have opined that the reason she wants to keep her relationship private and off the show is because she is trying to enjoy her dating life and keeping things fun.