T-Boz from TLC Says She Hates It When People Refer to Her Son Chance as Adopted
T-Boz reveals how she hates it when people on social media address her son as "adopted," as she doesn't think of it that way at all. 
During an interview with Dr. Sean, T-Boz shared about her experience adopting her son Chance after she was diagnosed with a brain tumor.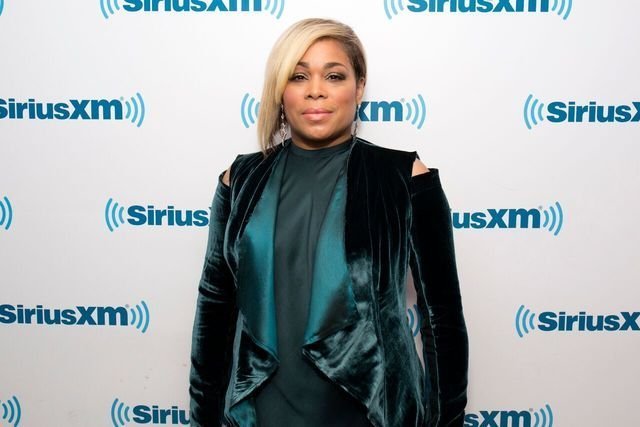 ON REFERRING TO CHANCE AS HER SON
T-Boz called out people on social media who always imply that her son is adopted. To her, it isn't proper for her son to find out about such information about his life all because strangers talk about it on the internet. 
She adds that it's not often you hear someone refer to her older daughter as her "c-section daughter," so it's only right they don't refer to him as her "adopted son." To her, he is her son - that plain and simple. 
CHANCE IS GOD'S GIFT TO HER
While she did not biologically give birth to her son, she shares that it was God who gave him to her and that he is truly her son. 
"I'm telling you, this boy looks like us, he acts like me. This is my son. God gave me that boy."
LOVING CHANCE MORE THAN ANYTHING
Starting off the topic on her child, Dr. Sean asked: "Where did the strength come from to bring somebody into your life that you had to take care of while you were still taking care of yourself?"
Feeling emotional about the question, T-Boz discloses that she loves her son "more than anything." In fact, even before she had her son, she already had a box of clothes waiting for him to wear. 
"I said my whole life, I was going to have a son and that boy is my son. I had a box of clothes and this is how I meant it. I saved all these clothes for when my son was going to wear them. I'm telling you, this boy looks like us, he acts like me. This is my son. God gave me that boy."
T-BOZ'S DAUGHTER CHASE
Aside from Chance, T-Boz welcomed teenage daughter Chase Anela Rolison into her life back in August 2000. 
She shares her daughter with Mack 10, an American rapper and actor who's sold almost 11 million records independently in solo and group projects.