Teri Hatcher of 'Desperate Housewives' Fame Talks about Exercise Being Source of Her Wellbeing at the Age of 55
Actress Teri Hatcher tackled the F45 8-week training challenge with vigor and showed off the results in a bikini-clad "after photo." Feeling liberated, Teri shared her how she became comfortable in her own skin.
Teri admits that some days she feels more at ease in her 55-year-old body than others. But with age also came a clarity in the actress recognizing her purpose and being grateful for the goodness in life that comes in all forms, as she added:
"Exercise has become a source of well being not a means to look good naked. You have enough age to see the miracle of life and enough youth to revel in that knowledge. You can be vulnerable and strong at the same time. You can forgive others and yourself."
Making the most of every moment means to Teri uplifting others to share positivity and the knowledge that came with good and bad experiences.
Sharing a picture of herself in a bikini is Teri's way of opening herself up to life and to others in the hopes of connecting. Being vulnerable and open to new things. 
"No filters, no makeup, no airbrushing, no negativity. Be strong enough to be vulnerable. #teristuesdaytips  #birthdayweek  #bekind  #giveback  #enjoy  #liveyourbestlife," Teri ended the caption to her bikini picture.
When Teri ran the TCS New York City Marathon with her daughter, Emerson Tenney on November 4, 2018, she shared more about the importance of exercise in her life.
Irrespective of the type of physical exercise, Teri said that its "paramount" for maintaining good mental health, and she recognized the positive effects it's had on her general state of being.
Following a healthy diet is also high on Teri's checklist. And she keeps her meals uncomplicated by eating "real food," while giving processed goods a wide berth. 
However, Teri's actions also inspire those around her, like her daughter, Emerson, to try new things. The pair share a close bond, and Emerson feels grateful for being able to share life's experiences with her mother as she gets older. Emerson ran the marathon because she wanted to have that experience with her mother, as she said:
"At the end of the day, I think we inspire each other and that's what the marathon is all about for me — celebrating mother-daughter relationships and the strength those relationships can give us to overcome obstacles."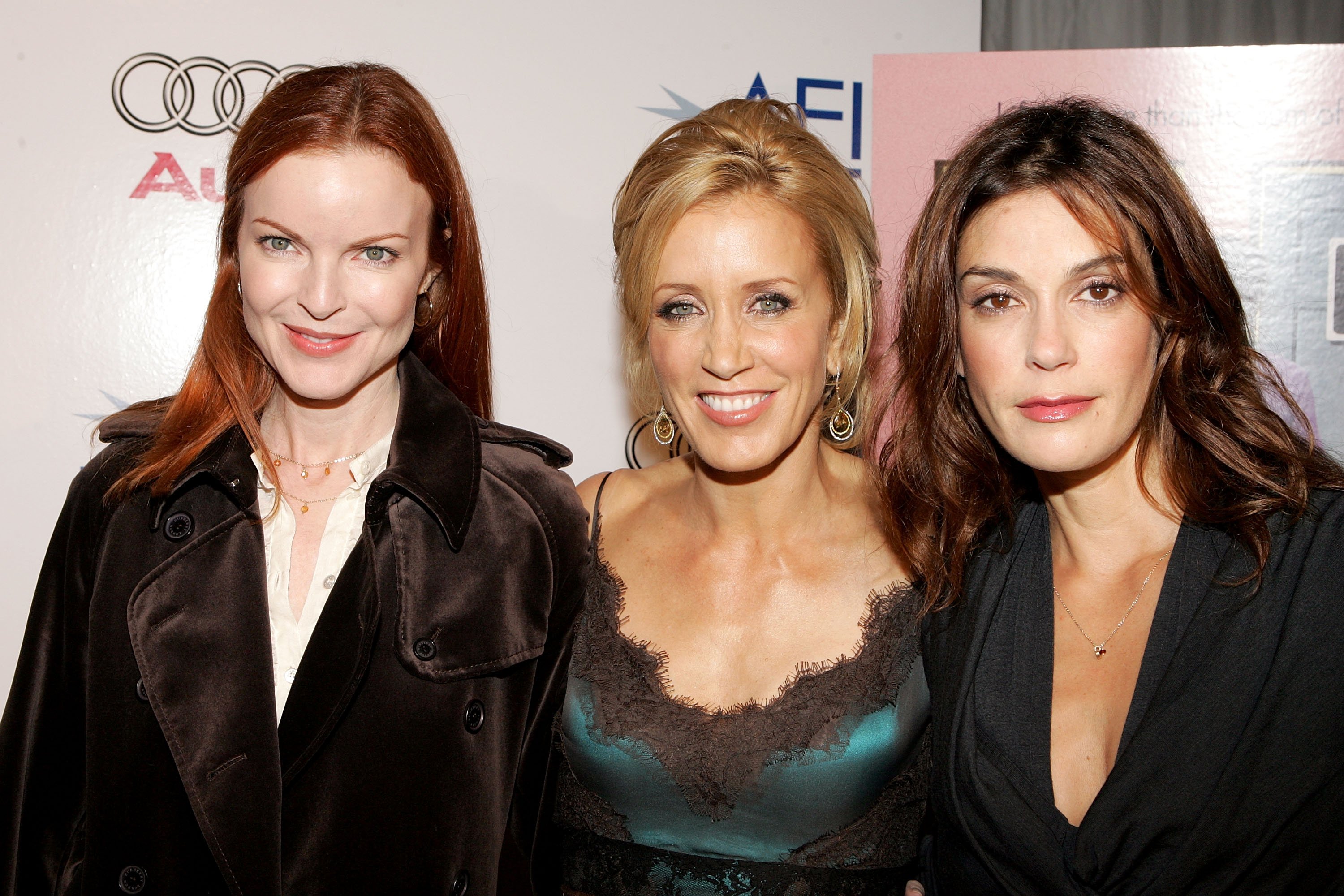 It's been almost eight years since Teri Hatcher became a household name due to her role as Susan Mayer in "Desperate Housewives." The dramas in Wisteria Lane came to an end in 2012 after eight popular seasons on television, and like her co-stars on the series, Teri continued building her career.
Apart from finding out that she loves cooking, Teri returned to television in "Jane by Design" before she landed recurring roles in "Supergirl" and "The Odd Couple." Most recently, Teri starred as Gina Williams in the film "Madness in the Method."