Steve Harvey to Reportedly Revive His Talk Show on Facebook Watch after It Was Canceled by NBC
Steve Harvey is bringing back his daytime talk show to a new platform, and Jada Pinkett Smith has nothing on the longtime host. 
Steve Harvey, 62, has just announced that he's renewing his talk show and moving it to Facebook Watch. It will be called "Steve on Watch," and will come out in January. 
Variety reported that taped episodes are already in the lineup for the premiere of Harvey's show. The new episodes will cover the first 10 weeks of "Steve on Watch," with multiple segments aired a week.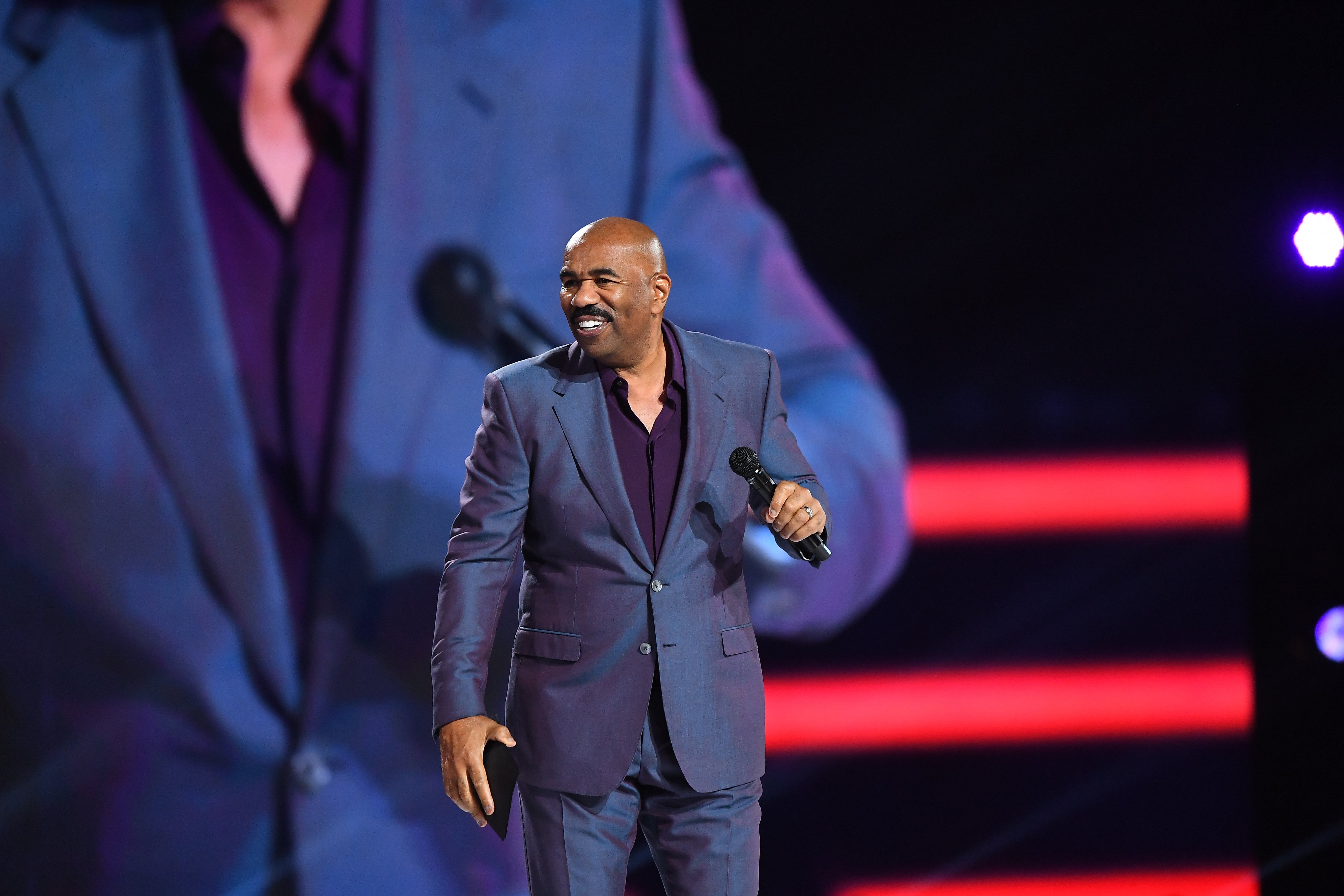 Details of Steve's new show
The batch of episodes were filmed at Tyler Perry Studios in Atlanta between December 3 and 6. According to the outlet, the show will air on January 6.
Film 45 and Steve Harvey Global's East 112 label are set to produce while Ianthe Jones is the executive producer. Like his former show, Harvey will interview celebrities and other people. 
He will also delve into his opinions on everyday matters and help his audience with problems by giving advice. The "Think Like a Man" author is no stranger to the gig. 
Facebook is the perfect move
Harvey and his team reportedly chose to move over to Facebook after recognizing that their viewership on the platform is very large. Allegedly, over two billion views were recorded from his page within a year. 
At first, Harvey's people attempted to reach out to other stations to pick up his show, but digital platforms have a unique approach and give instant gratification. 
Harvey continues to host "Family Feud," "Celebrity Family Feud," and most recently Fox's annual "Miss Universe" competition. He spoke out regarding the move to Facebook.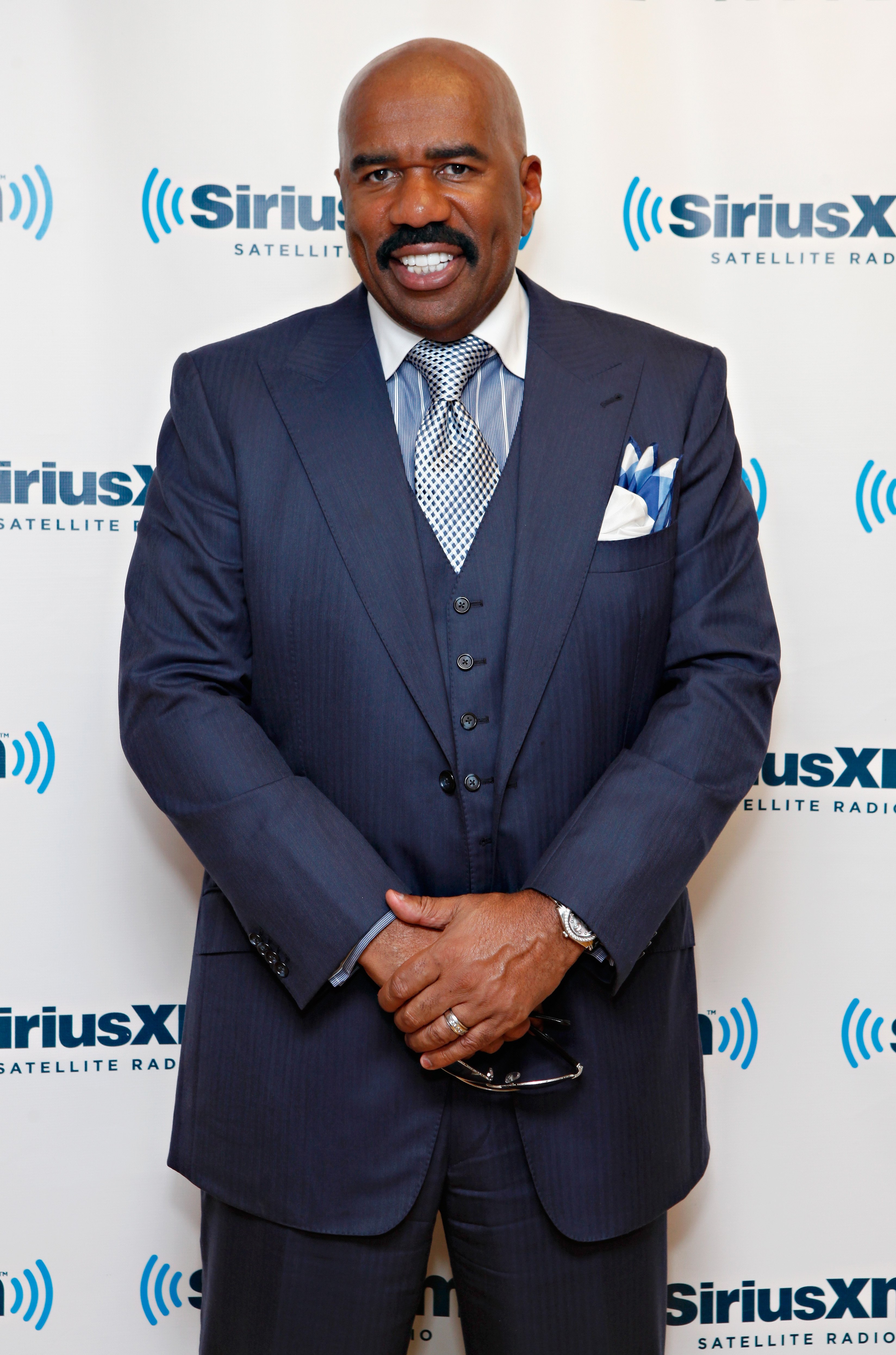 Steve Harvey's statement
He said: 
"Reaching my audience anywhere and everywhere they are has always been the goal. Facebook Watch viewers are the most energetic, engaged community, and so are my amazing fans."
He continued: "Getting all those people to directly engage on a platform like this is the perfect evolution of the show." The "Steve" show was canceled back in June.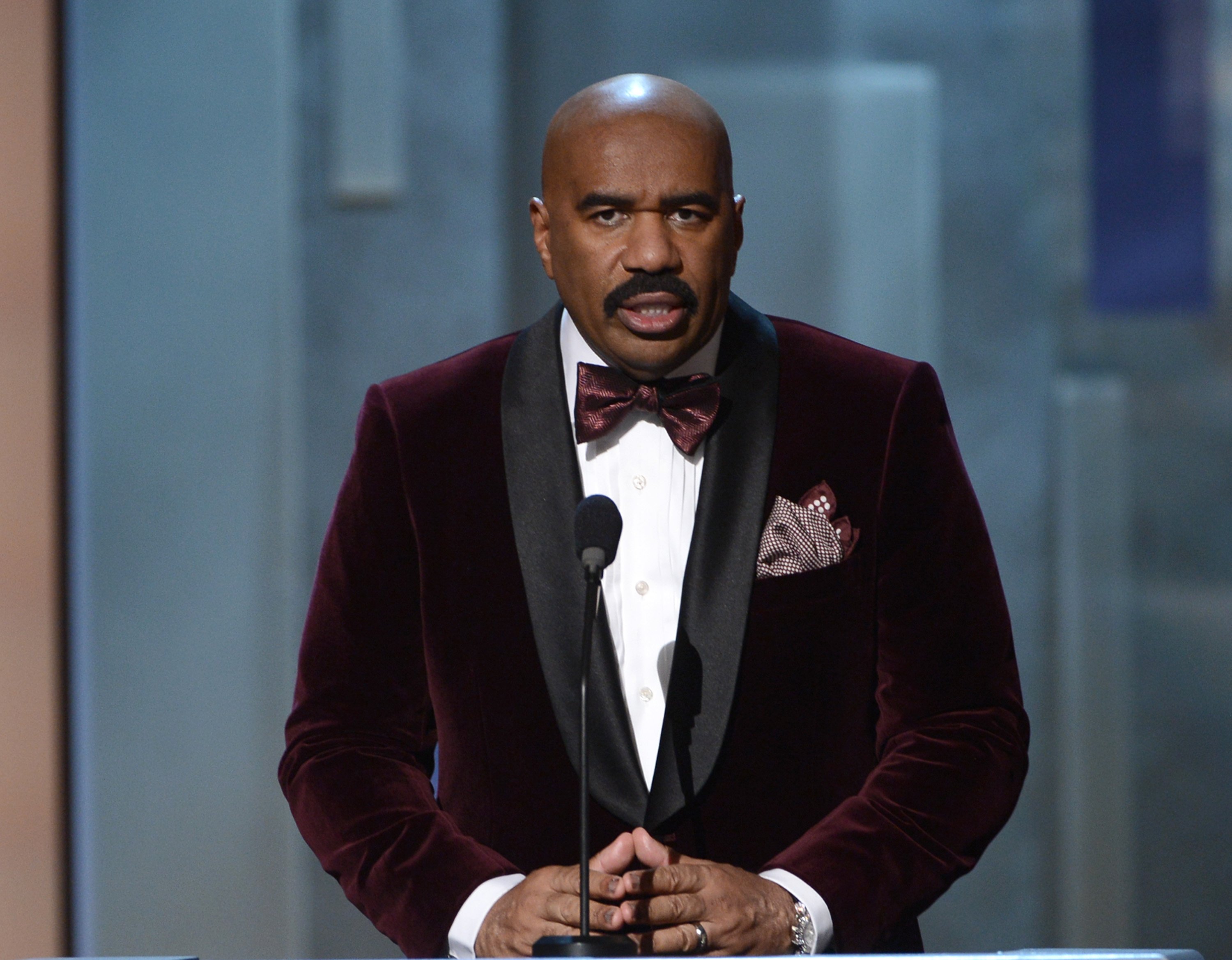 NBC opted to put in "The Kelly Clarkson Show" in place of Harvey's daytime show, which ran successfully for seven years. The host said his final goodbyes in a tearful farewell in the last episode. 
His last words on "Steve"
Although he was somewhat downtrodden, Harvey was positive about turning the next page of his life and taking on new challenges. Another challenge at the time was being outed as a host on another show. 
Soon after his show ended, Harvey was replaced as host of "Little Big Shots" by fellow comedian Melissa McCarthy. Most recently, he seemingly messed up at the "Miss Universe 2019" competition. 
The "Miss Universe 2019" truth
Some people are saying that Harvey should no longer host "Miss Universe" after seemingly making another mistake following his 2015 "Miss Universe" debacle. 
However, Fox News clarified that it wasn't Steve's fault for announcing Miss Philippines as the winner of the National Costume competition. He simply read off the teleprompter — and it was correct after all. 
.@IAmSteveHarvey had it right: Miss Universe Philippines Gazini Ganados is the winner of the #MissUniverse2019 National Costume competition! Congratulations, Gazini. 🎉 pic.twitter.com/L8DpAyNL9I

— Miss Universe (@MissUniverse) December 9, 2019
Harvey later wrote a cryptic tweet about "haters." Meanwhile, the tv personality has lots of love around him and, more importantly, on Facebook. We await to see the premiere of his show there.