Caitlyn Jenner Shares Photo of Homecoming Treat from Daughters Kendall and Kylie after 'I'm a Celebrity' Exit
The family of Caitlyn Jenner redeemed themselves when at least two of them prepared a welcome home presentation for the "I'm A Celebrity" contestant. 
Caitlyn Jenner, 70, received a lot of pity last week when no one showed up to greet her after getting voted off "I'm a Celebrity... Get Me Out of Here!" 
Of the seven celebrities voted off so far, Caitlyn was the only one left hanging on Friday. As a result, some fans said they would be canceling the Kardashians and their show.
Caitlyn's partner Sophia greets her at hotel
Caitlyn's partner Sophia Hutchins did fly in as a surprise, fortunately. She shared a clip of her and the former athlete in a hotel room to Instagram stories.
In the video, Caitlyn claims that she had friends waiting for her outside of the jungle. That was a comfort to fans who nearly cried upon seeing Caitlyn without anyone on the bridge. 
Kylie and Kendall pull through
It was still disappointing that no members from Caitlyn's extensive family flew in to see her. Thankfully, her daughter Kendall and Kylie made up for it on Tuesday. 
Caitlyn shared the gorgeous setup the pair put together. It included some white, black, and pink balloons as well as silver balloons that spelled out, "Welcome Home."
Brandon Jenner defends himself
"Thank you my baby's," Caitlyn wrote in the caption, tagging both Kendall and Kylie. The two young women, as well as Caitlyn's other family, were allegedly set up, according to son Brandon. 
Caitlyn's older son Brandon, 38, reportedly alleged that the producer of "I'm a Celebrity" did not reach out to any family members to be there at her departure.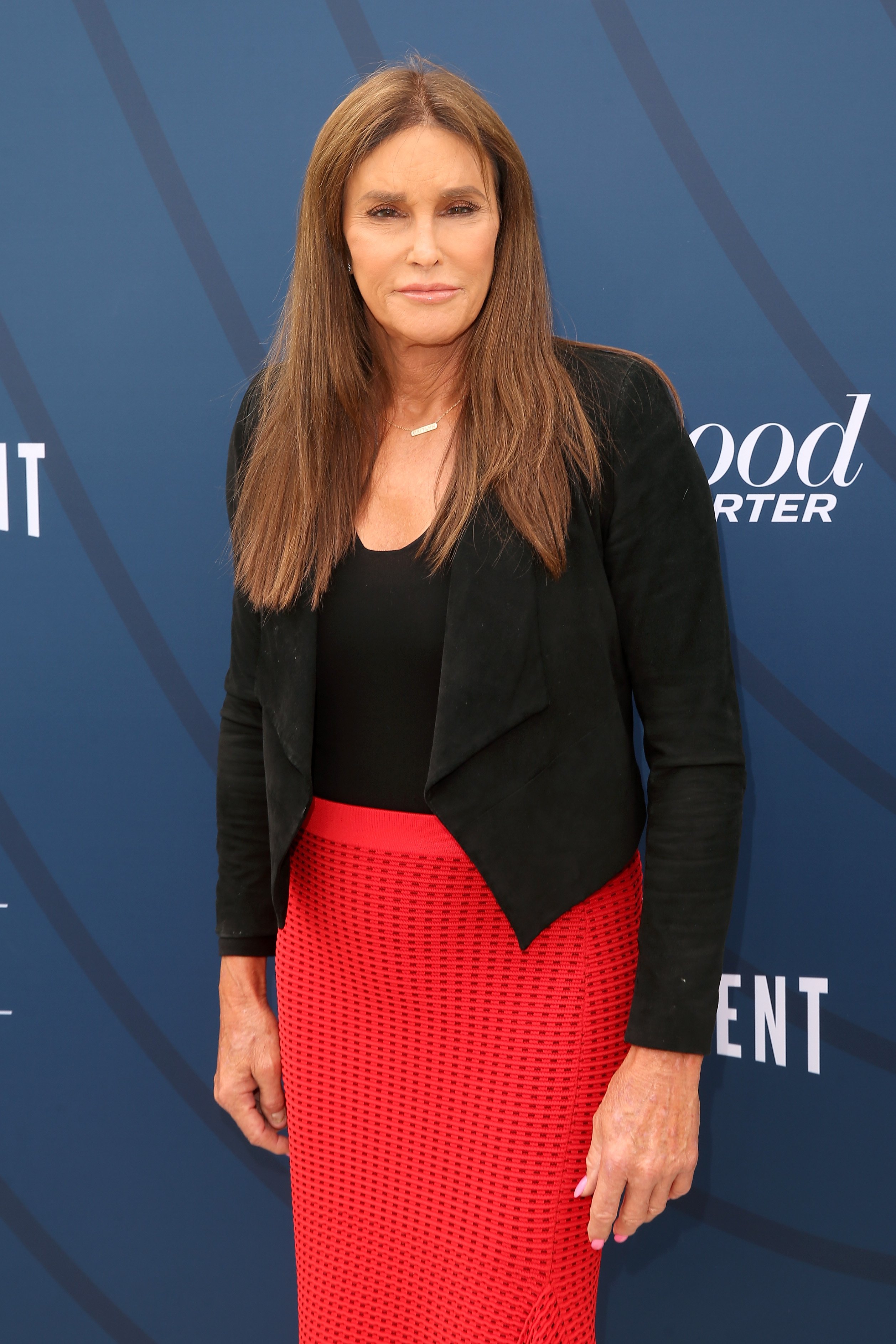 Kim Kardashian West co-signs
He claimed that they "fabricated" things to make people feel sorry for Caitlyn as she walked across the bridge all by herself. Based on the viewers' reactions, it worked. 
Kim Kardashian West cosigned the report from her brother in a tweet on Tuesday. Some fans didn't believe it while others said the show shouldn't have had to reach out. 
Exactly what Brandon said!!!! NO ONE from I'm A Celeb even reached out and asked for letters, appearances or anything from any Kardashians or Jenners. https://t.co/dlzoodwDiz

— Kim Kardashian West (@KimKardashian) December 10, 2019
The letters also disappointed fans
Fans were also disappointed in a segment that showed as Caitlyn was the only one who didn't receive letters from her family when the other competitors did. 
It sounded like Hitchens, again, came through by sending a single letter which focused mainly on the pair's dogs and their Malibu home. Regardless, Caitlyn herself seems quite happy with both her results and her family.