Caitlyn Jenner Reveals Sophia Hutchins Was Waiting for Her at Hotel after 'I'm a Celebrity' Elimination
Following Caitlyn Jenner's elimination from "I'm a Celebrity...Get Me Out of Here," she reveals that Sophia Hutchins was waiting to welcome her at a hotel.
Caitlyn Jenner's shocking elimination from "I'm a Celebrity...Get Me Out of Here" ended on a somber note when the Olympian walked across the bridge with no family or friends to greet her.
After spending three weeks in the jungle, she was greeted by fellow castmate, James Haskell. According to Daily Mail, the two embraced and the rugby player helped her through her eviction process.
Caitlyn had struggled during her first few nights in the jungle and at some points appeared ready to go home. Facing life after her eviction she joked:
"Caitlyn may have been eliminated - but I'm ready to get back to basics...Drinking wine out of the bottle with you hehe! ;) You have nothing but love from all of us in your family! Xoxo."
In the video, Caitlyn is sitting comfortably on a green velvet couch and proceeds to grab a bottle of wine, which she drinks directly from the bottle.
She was on the show with hopes of winning the grand prize for her charity. She admits to knowing that the challenges on the show would be hard at 70 years old and says they would have been a lot easier in her younger days.
Sophia Hutchins, who has been living alone in their Malibu house, told Page Six that she felt awkward not having her long-term partner with her over the holiday. Ready to welcome her back after her elimination, she gushed:
"Love you and so proud of you!!!! Cannot wait to see you ?????."
It is reported, on Saturday, Caitlyn got a head start in pampering herself. On her Instagram story, she shared a clip of her getting her hair and nails done, in the video she said:
"Haven't had it in weeks but when I came out the jungle, where I had a lot of great friends but I had a big surprise when I got back to the hotel... Sophia's here!"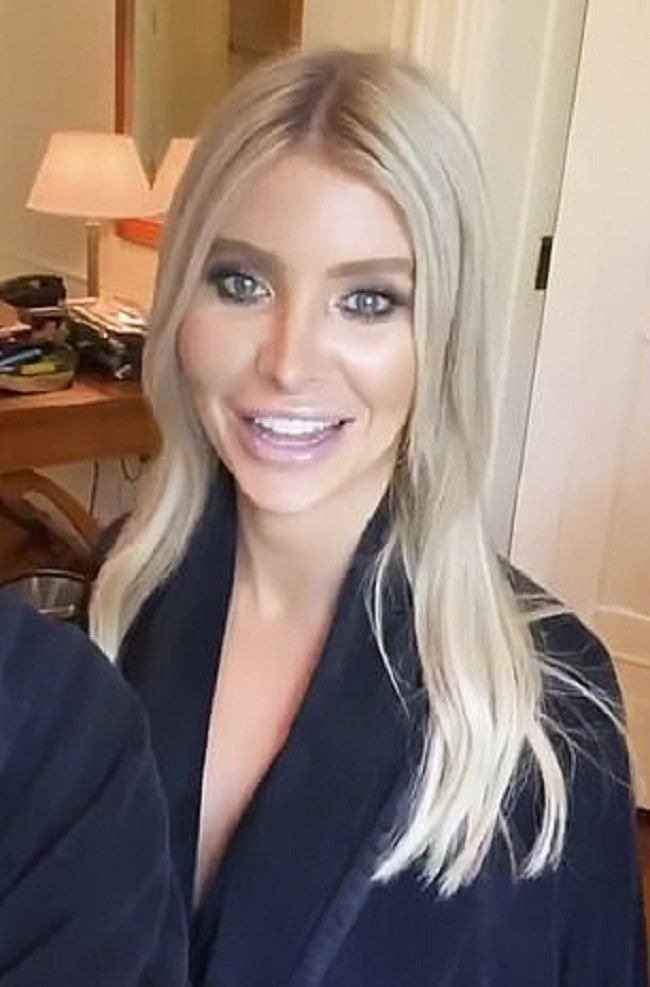 Overcoming most of the physical challenges with ease, her stay in the house was filled with many emotional ups and downs. 
She even opened up about her life with the Jenners and Kardashians, causing controversy over comments about her estranged relationship with Khloe Kardashian.