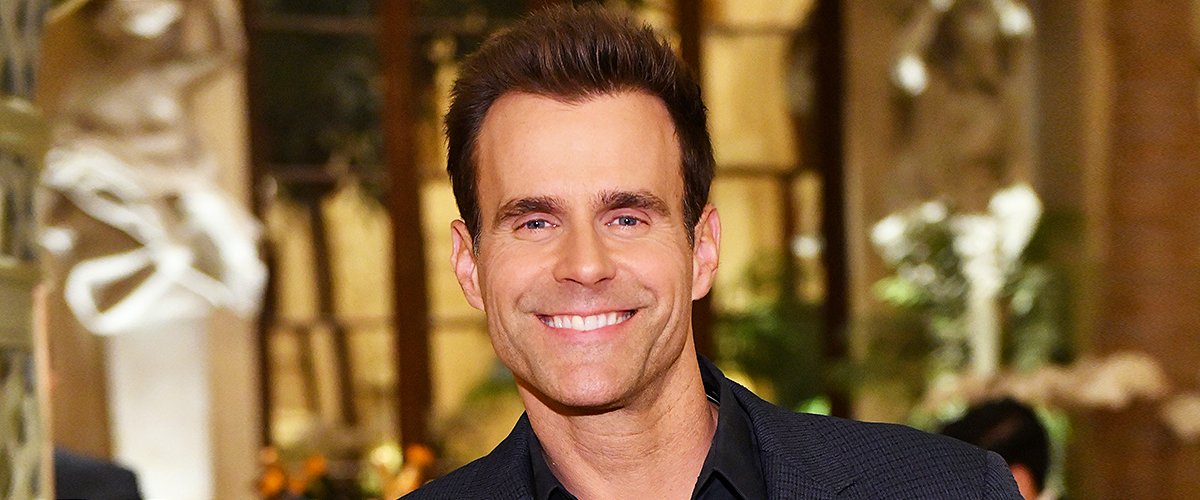 Getty Images
Cameron Mathison Who Is Cancer-Free Once Opened up on His 'Most Important' Role as a Father
Actor Cameron Mathison, best known as Ryan Lavery in the soap opera "All My Children," once admitted that his most important and favorite role was being a father.
Born on August 25, 1969, in Ontario, Canada, Cameron made his film debut in the 1998 drama film "54." His only other acting credit in a movie came two years later in "Washed Up."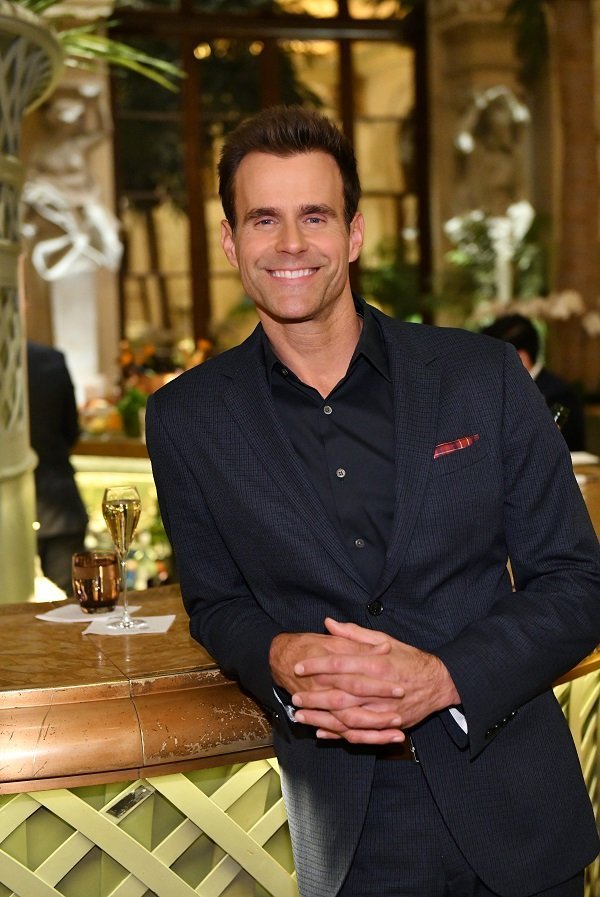 Cameron Mathison on November 18, 2019 in New York City | Source: Getty Images
CAMERON MATHISON'S CAREER
He has spent most of his career working on TV, though. "Any Mother's Son," a made-for-TV project, was the first time that he worked as an actor. After that, he participated in "FIX: The Series" and "The Defenders: Choice of Evils."
Cameron Mathison's most famous role came in 1998 when he was cast as Ryan Lavery in the soap opera "All My Children." He worked in the show for more than one decade until he eventually left in 2011.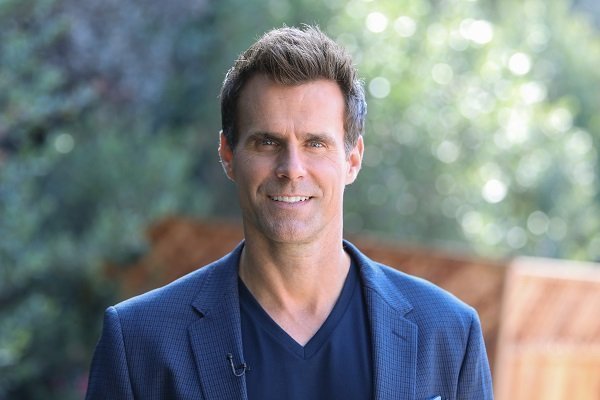 Cameron Mathison on October 30, 2018 in Universal City, California | Source: Getty Images
By 2004, the actor was already a star. He served as the host of "I Wanna Be a Soap Star" between 2004 and 2007 and also hosted shows like the "Daytime Emmy Awards," "Your Place or Mine," and "Good Morning America" between 2009 and 2015.
As per his romantic life, Cameron Mathison's wife is model Vanessa Arevalo. The couple tied the knot on July 27, 2002, and have had two children together so far: Lucas, born on April 20, 2003, and Leila, born on July 7, 2006.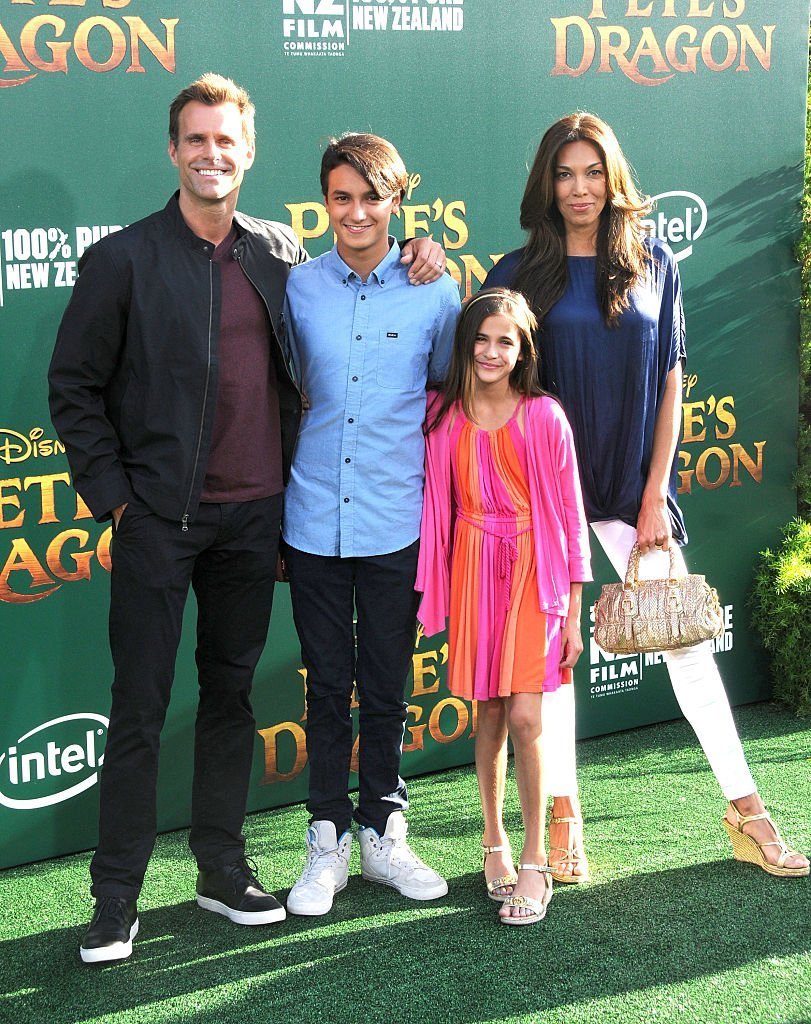 Cameron Mathison, Vanessa Arevalo, and their children Lucas and Leila on August 8, 2016 in Hollywood, California | Source: Getty Images
CAMERON THOUGHTS ON BEING A FATHER
Although his career has been filled with accomplishments, the actor pointed out during a 2008 interview that his most significant and beloved role is being a father of his two children. He said:
"I am so outrageously involved as a father. Back in the day, I don't think that was necessarily the norm. I think it's a lot more the norm now. I see a lot of dads that are very involved. I make it a real, real point in my life to be extremely involved in changing diapers from the beginning."
After saying that he was the fun guy in his house, Cameron added that becoming a father taught him to take the focus off himself and to make decisions based on his children.
Vanessa also praised her husband in the interview, claiming that she had no idea that he would be "such a hands-on part of every single aspect" of their children's lives.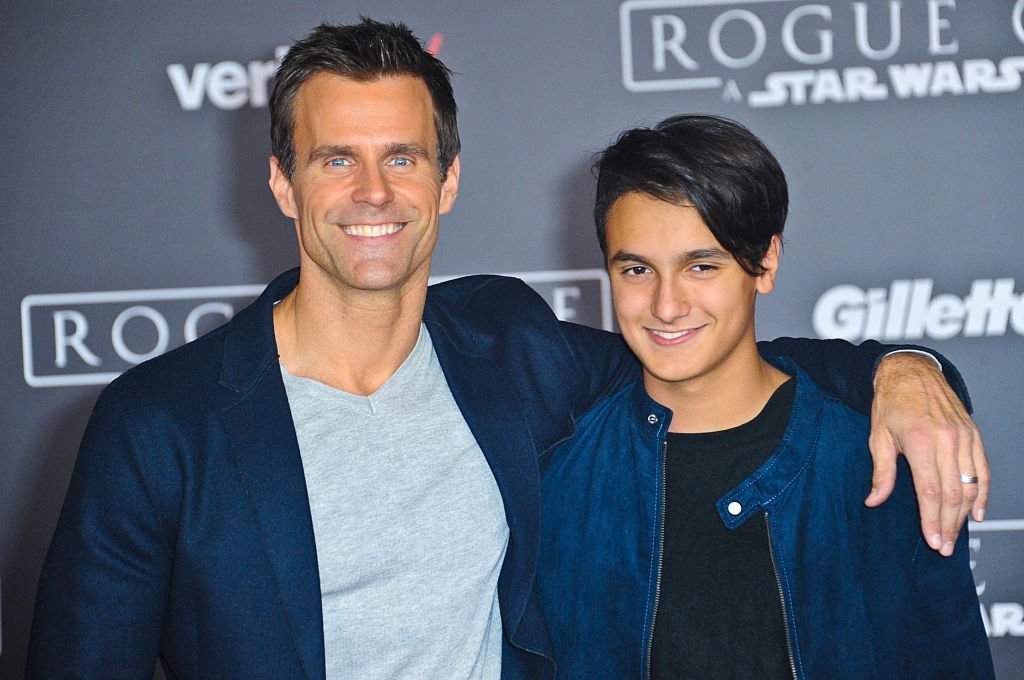 Cameron Mathison and son Lucas Arthur Mathison on December 10, 2016 in Hollywood, California | Source: Getty Images
The actor pointed out that he always wanted to be a dad, even when he was a lot younger. Cameron admitted that:
"It was just something that I always knew was going to be part of my life. Maybe growing up with my brothers and seeing the dynamics that our family had. It was going to be something that's really important to me."
CAMERON MATHISON'S BATTLE WITH CANCER
It's clear that Cameron Mathison's family has been crucial for him, and he certainly got a lot of support from them in the last few months as he was battling cancer.
On September 9, 2019, the actor and host announced during Hallmark's "Home and Family" that doctors found a tumor on his right kidney and eventually diagnosed him with renal cell carcinoma, also known as kidney cancer.
One of the most shocking aspects of his tumor is that it probably had been growing for ten years before it was successfully removed through surgery. After the procedure, Cameron was left with 80% of his right kidney.
In an interview with "Good Morning America," he revealed that his tumor was extracted before it reached his lymph nodes and other areas, so he didn't need chemo or radiation therapy. Robin Roberts, who also went through difficult health-related problems, seemed relieved.
CAMERON'S HEALTH AT THE MOMENT
Cameron Mathison's health was also a matter of conversation during a conversation with ET Canada. Holding back tears, he recalled the moment the doctor told him about the tumor.
He admitted that hiding the information from his wife was never an option. Vanessa also shared that she felt that time froze when she knew about it.
Thankfully, the actor and host is in a much better place now and has been focused on his career. Starting in 2018, Cameron became one of the hosts of Hallmark's "Home and Family."
At the moment, Cameron Mathison and Vanessa Arevalo are enjoying their married life with their children. He also became an advocate for people's health and wants everyone to take care of their bodies.
Please fill in your e-mail so we can share with you our top stories!