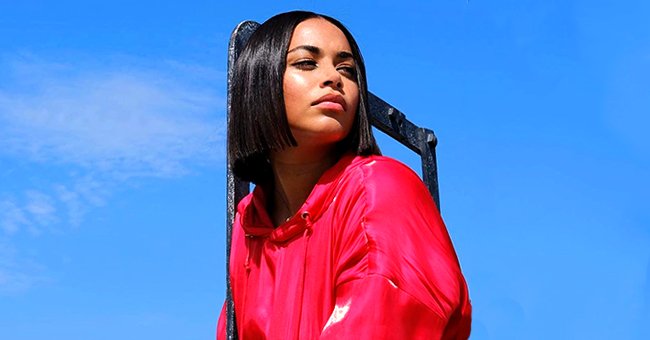 Instagram / Lauren London
Lauren London Pays Touching Tribute to Nipsey Hussle in 'Forever Stronger' Puma Campaign
Lauren London just made her debut as Puma's latest endorser, which featured a touching tribute to her late longtime boyfriend Nipsey Hussle.
In the tribute, Lauren London is seen walking through the neighborhood of Crenshaw, Hussle's hometown. The video shows London conversing with people in the community while wearing all-Puma attire.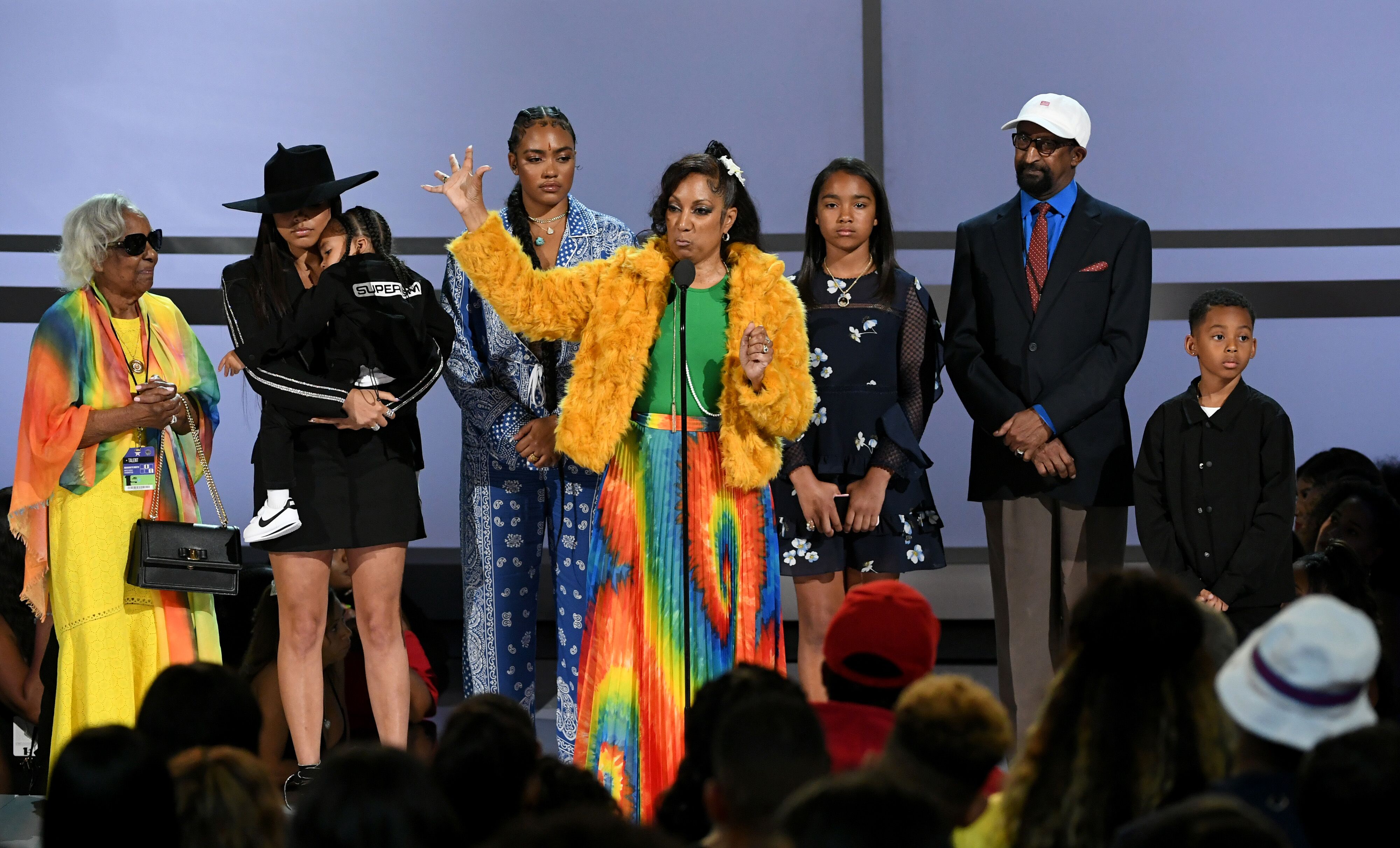 Lauren London and Nipsey Hussle's family during his memorial service at the Staples Center | Source: Getty Images/GlobalImagesUkraine
PAYING HOMAGE TO NIPSEY HUSSLE
As for what the tribute meant, it was to pay homage to her boyfriend Nipsey's signature "marathon" statement, letting everyone know that while he's gone, the marathon continues.
"Lauren London is proud to join forces with PUMA to support her on this next chapter of her journey. This piece was a creative vision Lauren wanted to bring to life to signify the continuation of her marathon alongside PUMA. Forever Stronger."
NIPSEY HUSSLE'S TRAGIC DEATH
It hasn't been easy for Lauren London, who's had to take care of her young child while mourning the loss of the love of her life and father of her child.
Now that it's been nine months since he was tragically shot dead in front of his Marathon Clothing Store, London hopes to continue spreading Nipsey's message with the brand, whom he collaborated with in the past.
THE PUMA COLLECTION'S MESSAGE OF HEALING
The new "Forever Stronger" range hopes to express her healing and the healing of their community after a tragic loss. Her video voiceover says:
"There is nothing to hide here. No way to pretend. We relate, we disagree, we disengage. We are running into each other. we are the song that writes itself. The melody replays in the key of elevated living. We forget the words, we never forget the feeling."
A CONTINUED LONGING FOR NIPSEY HUSSLE
Up until today, it is difficult for Lauren London to speak about losing Nipsey Hussle, as the pain continues to linger.
On a rare interview with GQ Magazine, she opened up about how life is now that he's gone. The most painful of it all, though, is that her son continues to ask where his dad is.
HER SON SEARCHES FOR HIS DADDY A LOT
Their son, three-year-old Kross Asghedom, shares half-siblings Emani Asghedom and Kameron Carter from both his parents. Together, they are the reason why Lauren remains to be the strong woman she is today despite suffering a heartwrenching loss.
"I have a three-year-old that's still asking, 'Where is Daddy?' He doesn't understand the concept of death. I haven't gotten to digest the fullness of it, because it's overwhelming and I'm in the process of healing myself and my family."
With a new Puma campaign that hopes to send out a message of healing, Lauren London hopes it brings her one step closer to the peace she longs for within.
Please fill in your e-mail so we can share with you our top stories!