'Melrose Place' Was so Popular Jury Members at OJ Simpson's Trial Asked to Watch Their Show
Cast members from the original 1990s "Melrose Place" came together for a reunion, and the group discussed their most memorable moments. From pool fights to the O.J. Simpson trial.
Courtney Thorne-Smith, Daphne Zuniga, Josie Bissett, Andrew Shue, Laura Leighton, and Doug Savant met up for dinner at the Polo Lounge in New York on Tuesday night. The following day, the group sat down with Strahan, Sara, and Keke on Wednesday and reflected on the heydays of "Melrose Place."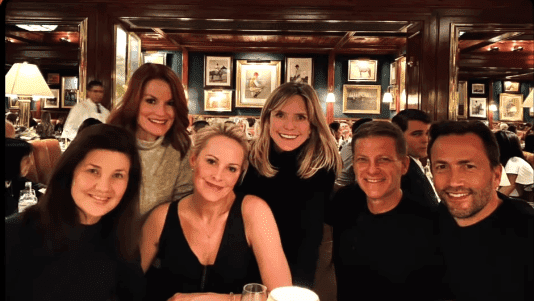 SHOUTOUT TO AN ABSENT CO-STAR
Heather Locklear, who played Amanda Woodward, didn't attend the reunion as she is coming off a 30-day stay at a mental health facility, and Andrew Shue kicked off their discussion with a few words to his former co-star.
"I want to give a shout-out to Heather too, who's doing incredibly well. We think about her all the time; she's also an incredible, incredible person," Andrew said.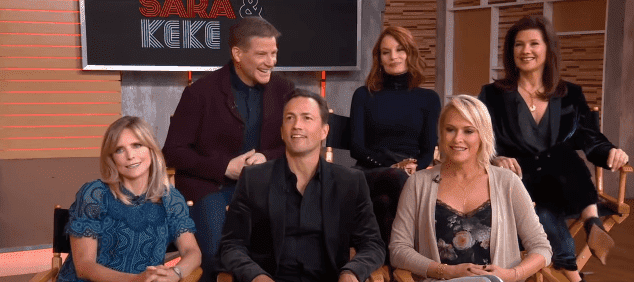 Josie Bissett duly noted the passage of time by pointing out that they've all had children since their time as young adults on the show. 
"I remember we were all just like, Oh my God! This is horrifying! But it was hilarious."
While Josie's children opted out of watching their mother live it up in "Melrose Place," Courtney Thorne-Smith joked that she made her son watch the show daily. 
MEMORABLE MOMENTS ON THE SHOW
The conversation steered towards moments that stood out the most to the cast, and who could forget the iconic scene where Josie's character, Jane, pushed Laura's character, Sydney, into a swimming pool while she wore her wedding dress.
They had around 100 people working on set that day, and they only had one chance to nail the shot, and they surely did.
Another moment that stood out to the cast is the day that Dough Savant's character, Matt Fielding, pulled Marcia Cross's character, Kimberley's wigg off her head. Since it became an epic moment in the show, Doug felt relieved that he "pulled it off."
At the time the O.J. Simpson trial started, the show enjoyed widespread popularity. So much so, that some jurors requested to watch their show during the trial.
STARTING AS CO-STARS ENDING AS FRIENDS
Apart from the show's popularity with fans, it also made the cast members fans and friends of each other. Twenty-one years ago they started as co-workers, and by the time the show ended, their journey as friends began.
Last month the band of former co-stars and friends also came together for some quality time. The group met up for dinner in New York, and Daphne shared running "into some friends in New York" with her fans on social media.
THE SHOW WAS ACTION PACKED WITH DRAMA
However, during the seven seasons, there had been many memorable moments. The show's third season stocked a dizzying amount of drama. From kidnappings, homicidal boyfriends, homicidal siblings, deadly diseases, babies being stolen while Sydney joined a cult.
But a scene that stood out to the cast is when Marcia Cross's character Kimberly breastfed someone else's baby.
The show's writer, Dee Johnson didn't think the moment would actually air. Kimberly was set to kidnap Jo's baby, so the idea came to them that she should try and nurse it. Although they found the idea "horrifying," they still thought it was "hilarious."
The cast remained a close-knit group after "Melrose Place" went off the air in 1999. Through the ups and downs in their individual lives, the group of friends kept pushing their careers to new heights as they established themselves in showbiz.