Bill Murray Stories That Remind Us Why We Love Him so Much
Earlier in his career, he had a reputation as being difficult to work or just be with, but after he matured and was embraced by the Internet, the actor has reinvented himself as one of the most accessible celebrities.
During his career of more than thirty years as an actor and comedian, 69-year-old Bill Murray has portrayed some of the wildest comedic characters apart from a few dramatic roles with prominent directors like Wes Anderson and Sofia Coppola.
But the "Ghostbusters" star is definitely not a typical celebrity, and he has developed a philosophy of life according to which he goes out of his way to engage with others with the license that his star status gives him to act as he pleases.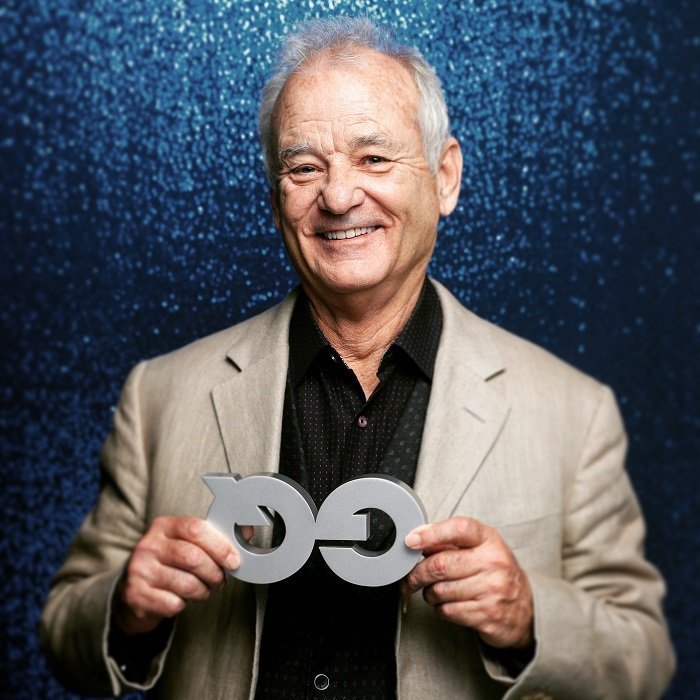 As a lot of lucky fans and strangers have documented over the years since the beginnings of the era of social media, Murray has grown fond of interacting in spontaneous, unexpected and even invasive ways with people he meets.
Wherever Murray goes, he ends up stealing the show. It doesn't matter if it is a rock concert or a random person's wedding; when Murray enters into action, he becomes viral, at least within his considerable niche audience.
THERE IS A REASON BEHIND HIS BEHAVIOR
"I'm not [acting like this] for the purpose of being exciting – I do it because it's fun. If there's life happening and you run from it, you're not doing the world a favor. You have to engage," the "Lost in Translation" star told The Guardian in 2018.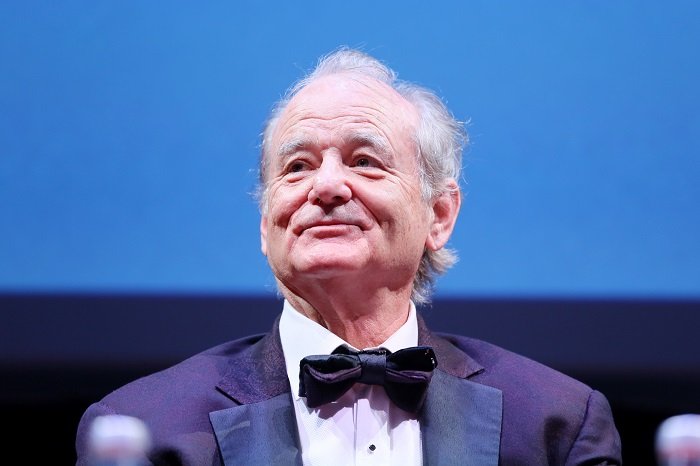 "It's almost sad that people are not expecting others to engage, that it's a surprise, and if it's someone they recognize I guess it has an almost supernatural quality. But I've always been like this," Murray explained reluctantly.
This of course doesn't mean that he doesn't have a critical position on the current social media craze, and he made a point out of reminding every one that what you see in social media is just a tiny and not always reliable part of reality.
"Well, people don't see everything, let me tell you, heh heh heh. They don't see it all! My only problem with it is that people now feel they should document their life rather than live it," Murray shared.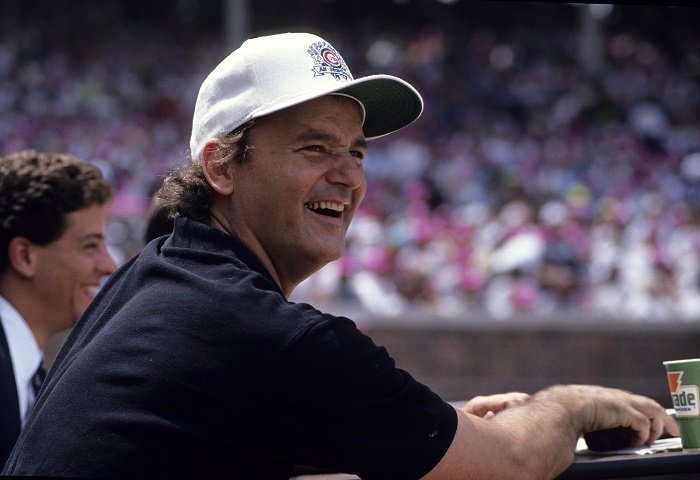 Now that we are all on the same page in this regard, let's revisit some of the already legendary funny and random encounters with this one-of-a-kind entertainter.
CRASHING A BACHELOR PARTY
During a Memorial Day Weekend in Charleston, South Carolina, in 2014, there was a Murray sighting at a steakhouse where a bachelor party for a man identified as "EJ" was taking place.
When one of the guests at the celebration ran into the actor at the restaurant, he had the idea of asking Murray to join the party for a minute and maybe say a few words to mark the occasion, to which the star initially refused.
Bill Murray crashes bachelor party. Gives marriage advice. http://t.co/gY6aY26JEA pic.twitter.com/ias2fmYt4t

— IFC (@IFC) May 28, 2014
But a couple minutes later, Murray approached the group and these are some of the words from his recorded speech:
"If you have someone that you think is The One, take that person and travel around the world. Buy a plane ticket for the two of you to travel all around the world, and go to places that are hard to go to and hard to get out of," Murray advised.
"And when you land at JFK, and you're still in love with that person... get married," the actor added.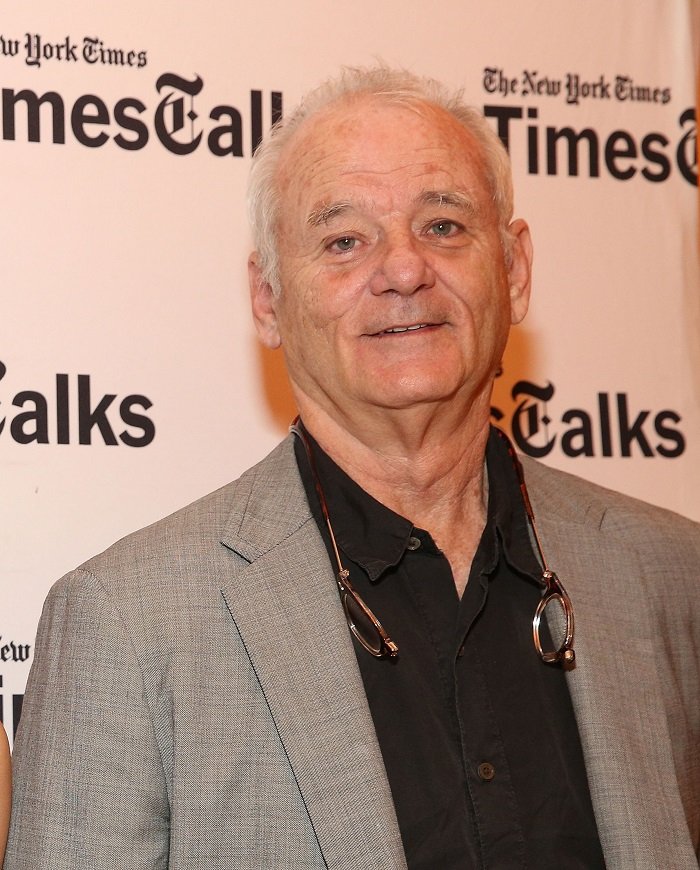 BARTENDING AT A MUSIC FESTIVAL
In 2010, Murray attended the SXSW (South by Southwest) multimedia festival in Austin, Texas, where it has been celebrated every year since 1987.
That year's attendees were surprised to find Murray bartending at the bar Shangri-La, which reportedly responded to the actor's insistence. As the story goes, Murray served everybody big shots of tequila, ignoring their orders.
Not every Murray story can be confirmed, but in this case, there is a very convincing video of the happy incident, which has since circulated in social media.
READING POETRY TO CONSTRUCTION WORKERS
In one of his most elaborate performances, Murray paid a visit to a construction site of a Manhattan library named the Poet's House, complete with a security helmet, and started reading poetry to the amused construction workers.
Even when the workers were actually paying attention to his words, or at least happy to pretend and take an unexpected break, Murray couldn't help himself from joking about what a bore it could be to listen to him reading."It gets worse. If you want to take a sick day, do it know," the veteran improv comedian jokingly advised. 
PHOTOBOMBING ENGAGEMENT PICS
In a similar fashion than fellow actor Tom Hanks, who famously photobombed a couple's wedding photo shoot in New York City's Central Park, Murray surprised another lucky couple as they were taking their engagement pictures.
Wedding photographer Raheel Gauba documented the event while out in Charleston, South Carolina, where Murray mainly resides. According to Gauba, the actor ran into the couple and just had to engage with them.
"I thought who the heck is bothering them. I turn around and it's Bill Murray with his shirt up, belly out, tapping his belly and trying to make them laugh," he reportedly told Gauba, who then proceed to take a picture of the couple posing with Murray.
Bill Murray photobombed this couple's engagement photo: http://t.co/381Artsd7U pic.twitter.com/9VhfgD5OkX

— Vulture (@vulture) June 12, 2014
PARTYING WITH UNKNOWN COLLEGE STUDENTS
In a story that reminds of his film "Lost in Translation," opposing Scarlett Johansson, Murray reportedly met a Norwegian woman in St. Andrews, Scotland, and accepted her invitation to attend a party full of college students in their 20s.
"Nobody could believe it when I arrived at the party with Bill Murray," the then-22-year-old woman Named Lykee Stavnef shared with Telegraph in 2006.
"We met him in the bar and he made some jokes. He was just like the character in Lost in Translation," Stavnef said. "The alcohol ran out very quickly when word got round that he was with us," the woman recalled.
KARAOKING WITH TOTAL STRANGERS
If the previous story reminded us of "Lost in Translation," wait until you hear this. There is a scene in the film on which Murray's character visits a tiny apartment full of Japanese youngsters singing karaoke.
Real-life Murray was once spotted at a New York City bar called Karaoke One 7, where he reportedly showed up casually with two women. A group of partying people recognized the actor and invited him to join them in their karaoke room.
"We tried not to make him feel uncomfortable though of course later we all joked about picking the Ghostbusters theme. Amazingly, they stuck around the entire night, about 4 hours," one of the guys in the group, named Mike, shared.