Dan Spilo Makes History as First 'Survivor' Contestant to Be Removed from the Show Following Misconduct Allegations
"Survivor" made history in its 39th season as the reality show kicked off a contestant for the first time. Prompted by an off-camera incident, the show took decisive action after some of the contestants lodged complaints.
Right after the tribal council of the "Island of the Idols" episode, host Jeff Probst went to the camp where he announced the news.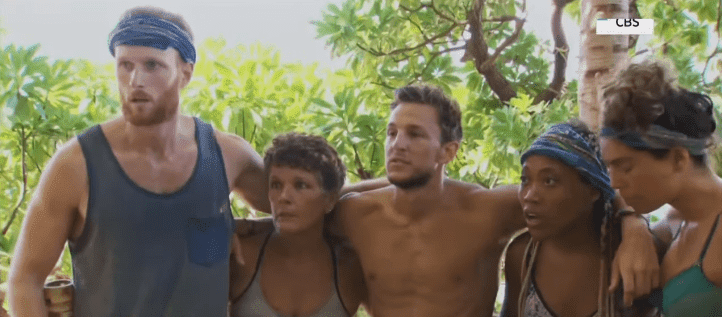 Speaking to the remaining contestants, Janet Carbin, Lauren Beck, Noura Salman, Dean Kowalski, and Tommy Sheehan, Jeff told them that Dan Spilo wouldn't be returning to the show in any capacity, saying:
"I just spoke privately with Dan, and I want to update you guys. A decision has been made, and Dan will not be returning to the game. He won't be coming back to camp, he won't be on the jury, he's gone."
While no elaborations on the decision to oust him were given, a message did appear on the screen that gave some insight. It said that "another incident" happened off-camera, and while it didn't involve another player, it led to his removal from the show.
Early on in the game, the now voted off Kellee Kim accused Dan of inappropriate touching, which he received a warning for on day 22, the same day Kellee got voted out instead of Dan.
Kellee spoke to producers on the day of her elimination during a confessional and expressed her relief that the situation wasn't in her imagination.
"This isn't just one person," Kellee said. "It's a pattern. It takes five people to be like, 'Man, the way I'm feeling about this is actually real. It's not in my head. I'm not overreacting to it.' He's literally done these things to five different women in this game. That sucks. That totally, totally sucks."
Following her confessional, a producer approached Kellee to let her know she could go to him with any pressing matters that need to be addressed. 
"If there are issues to the point where things need to happen, come to me, and I will make sure that stops," the producer reportedly said. "Because I don't want anyone feeling uncomfortable…It's not OK."
Due to the turn of events, "Survivor" won't be ending the season with their usual three-hour live finale broadcast. Instead, the finale on December 18 will be "live-to-tape" and will air four hours earlier than it's usual 5 pm timeslot before airing again later in the evening.
While it is a historic moment for "Survivor," every one of the 38 seasons had its share of standout characters, from the cunning strategists to the loud and opinionated.
With the widespread popularity of the show, some of the contestants went on to careers in showbiz, while others shied away from their continued popularity after leaving one of the most popular reality show competitions in the world.