Olivia Newton-John Cried Tears of Joy When Anonymous Bidder Returned Her Epic 'Grease' Jacket
Last month Olivia Newton-John's famous leather jacket from the movie "Grease" sold on auction, along with 500 items of memorabilia. Due to the kindness of a stranger, the jacket is back in Olivia's possession.
The Australian actress auctioned off personal items for the benefit of her Olivia Newton-John Cancer Wellness & Research Centre in Melbourne. The jacket contributed $243,200 to the $2.4 million raised at the auction, and a few days ago, the buyer had a surprise for Olivia.
HOW THE JACKET MADE ITS WAY HOME
Julien's Auctions shared the heartwarming moment with a video clip, wherein the buyer of the jacket handed Olivia a pink gift-wrapped box. He wanted to remain anonymous, so his face is blurred in the video, but Olivia's reaction when she opens the box could not be any clearer.
Olivia's hands went to her face as she gasped, "Are you serious?" When she hugged the man, he explained the reason behind his actions while tears of appreciation rolled down Olivia's cheeks, and said:
"This jacket belongs to you and the collective soul of those who love you, those for whom you are the soundtrack of their lives. It should not sit in a billionaire's closet for country club bragging rights."
THE INFAMOUS LEATHER PANTS FOUND A NEW HOME
Along with the jacket Olivia wore when she and John Travolta sang and danced to "You're The One That I Want," the skintight black pants became equally famous, and also sold on auction. 
By the time Olivia wore the black leather pants, it was already twenty years old, and it had a broken zip, so after being sewn into them, Olivia had to watch what she drank and ate during which became "long days."
A massive fan of the film, Spanx founder Sara Blakely felt determined to win the bid until the pants became hers for $162,500. The pants inspired Sara's shapewear line, so owning it meant a lot to her.
"Sara has home videos of herself as a little girl dancing around and imitating Sandy," Darren Julien, president and CEO of Julien's Auctions, said. "'Grease' is such an important movie for her."
Olivia wore a beautiful pink gown to the film's premiere, which also sold at the auction for three times its estimate at $18,750.
THE STATUS ON OLIVIA'S HEALTH
Meanwhile, Olivia is doing "great" amid her battle with stage 4 breast cancer. The actress attended the Industry Dance Awards & Cancer Benefit Show in August, and while on the red carpet, Olivia gave an update on her health as she said:
"I just want everyone to know, I'm here, I'm doing great. I'm doing really well and I'm really healthy. It was a challenging year because I broke my sacrum and I had to learn to walk again and everything. But I am strong and I am back and I'm feeling good and loving every minute."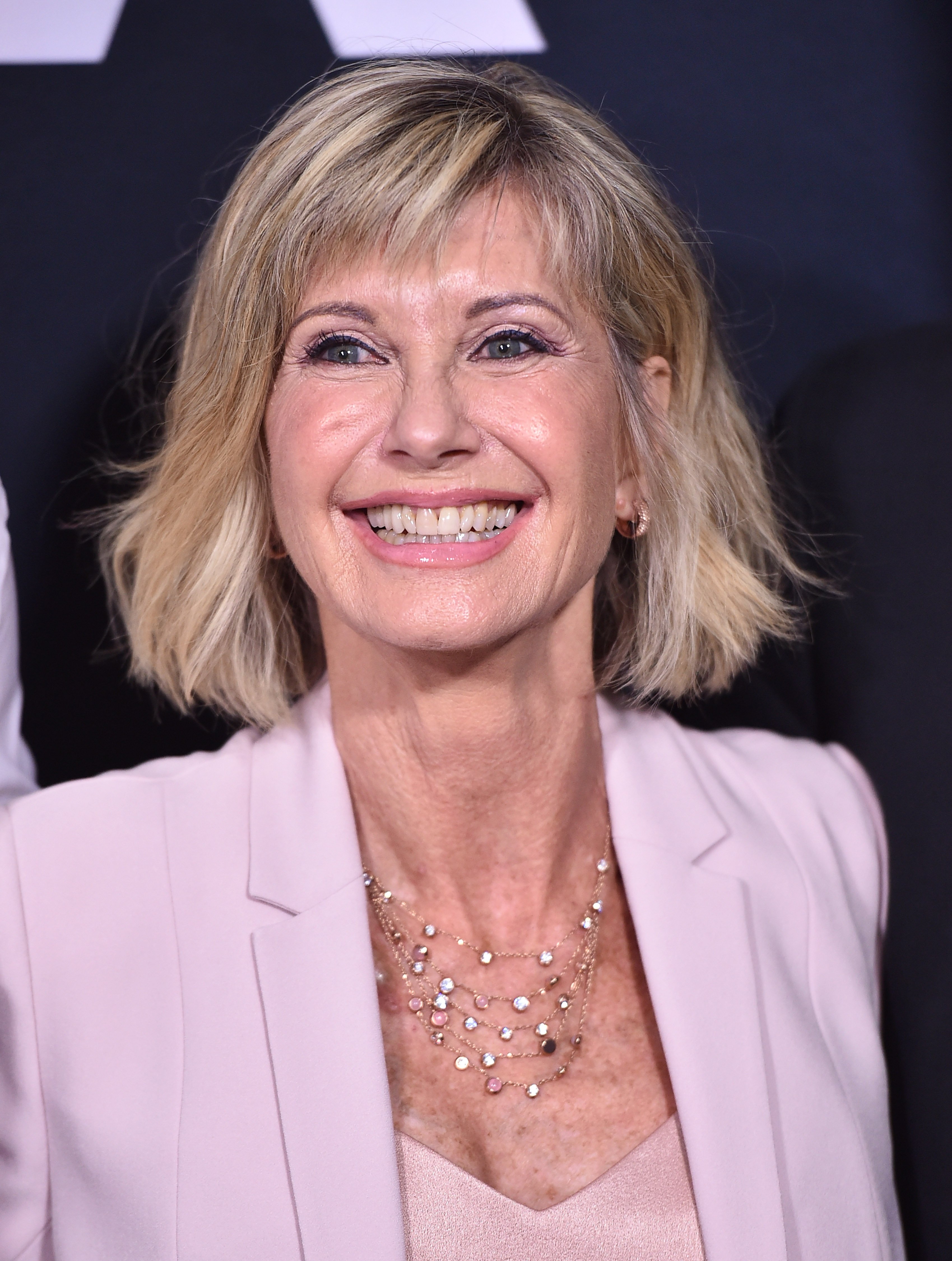 Now aged 71, Olivia Newton-John received her breast cancer diagnosis in 2017. Her disease progressed to stage 4, and even though it's not curable, she manages it while maintaining a positive outlook. 
Instead of listening to statistics that make her nervous, Olivia doesn't let it bother her and uses natural remedies to manage her pain.