Cassie's Husband Alex Fine Posts Photo of His Wife Holding Newborn Daughter Frankie
Cassie Ventura and husband Alex Fine have shared the first photos of their newborn daughter.
Cassie Ventura and Alex Fine welcomed their firstborn on December 6, and have shared the first photos of their baby girl on Instagram. 
Cassie and Alex have named their daughter Frankie Stone Fine, and they are both clearly besotted with their bundle of joy.
Long before she was even born, Alex Fine was already head-over-heels over his daughter.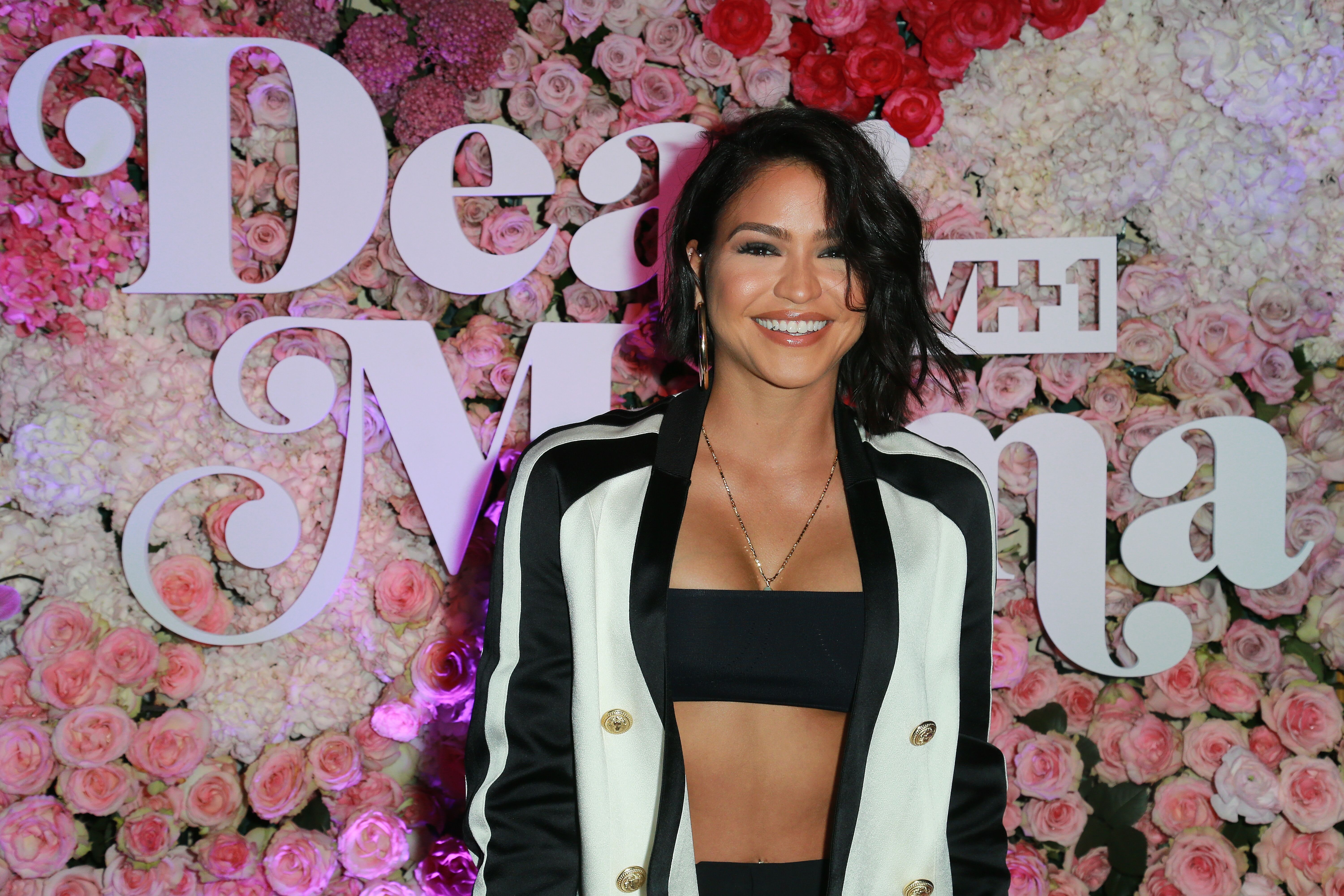 CASSIE VENTURA SHARES PHOTO OF "BFF" BABY GIRL
Cassie shared a stunning black and white snap of Frankie grasping her finger with her tiny hand.
The baby's face is not visible, only a mop of thick dark hair, and a tiny ear. Even though Cassie can't help wanting to share her daughter, she is also protecting her child. She wrote proudly:
"She's just different. Frankie Stone Fine. My BFF."
ALEX FINE BOASTS ABOUT HIS "GREATEST LOVES"
Not to be outdone, proud dad Alex posted a selfie with his wife and Frankie. Cassie is leaning back on a bed with Alex beside her, and cradled to her chest is baby Frankie. Once again the baby's face is not visible.
CELEBRITY FRIENDS GUSH OVER FRANKIE
All of Cassie's friends - Shay Mitchell, Ayesha Curry, and mom-to-be Malika Haqq -  couldn't wait to drop a line on her post, and congratulate the lucky parents. Malika gushed:
"Frankie Fine. And she's FINE!"
Cassie announced her pregnancy in June 2019, and married on August 28, in a small intimate ceremony on Alex's ranch in Malibu.
The couple met when Sean "Diddy" Combs hired Alex as a personal trainer for his then-girlfriend, Cassie, in late 2018.
A few months later, Cassie broke up with Diddy and started dating Alex, and the result is...Frankie Fine!
ALEX FINE'S VOW TO HIS DAUGHTER
Long before she was even born, Alex Fine was already head-over-heels over his daughter.
When Cassie confirmed that she was carrying a girl, the proud dad posted a moving letter to his daughter, in which he promised her he would be the best dad he could be.
Alex also made a special promise to Cassie. He wrote:
"I promise to be a man that you and your mother look up to and love. I will always listen and put the both of you first."
The letter garnered an amazing 200,000 likes and melted hearts on social media. Frankie Stone Fine is clearly destined to be daddy's girl, and Cassie is a lucky woman.
That's quite a catch you've got there, girl...