Blake Shelton Shares Preview of 'Fully Loaded: God's Country' Album Shortly before Its Release
With Blake Shelton's new album, "Fully Loaded: God's Country" set for release on December 14, the country singer updated with a compilation teaser of songs from the much-anticipated album.
A short caption, "2 Days! #FullyLoaded" accompanied the teaser video Blake posted to social media on Wednesday. Looking forward to his first album release since "Texacoma Shore" in 2017, it features five new tracks.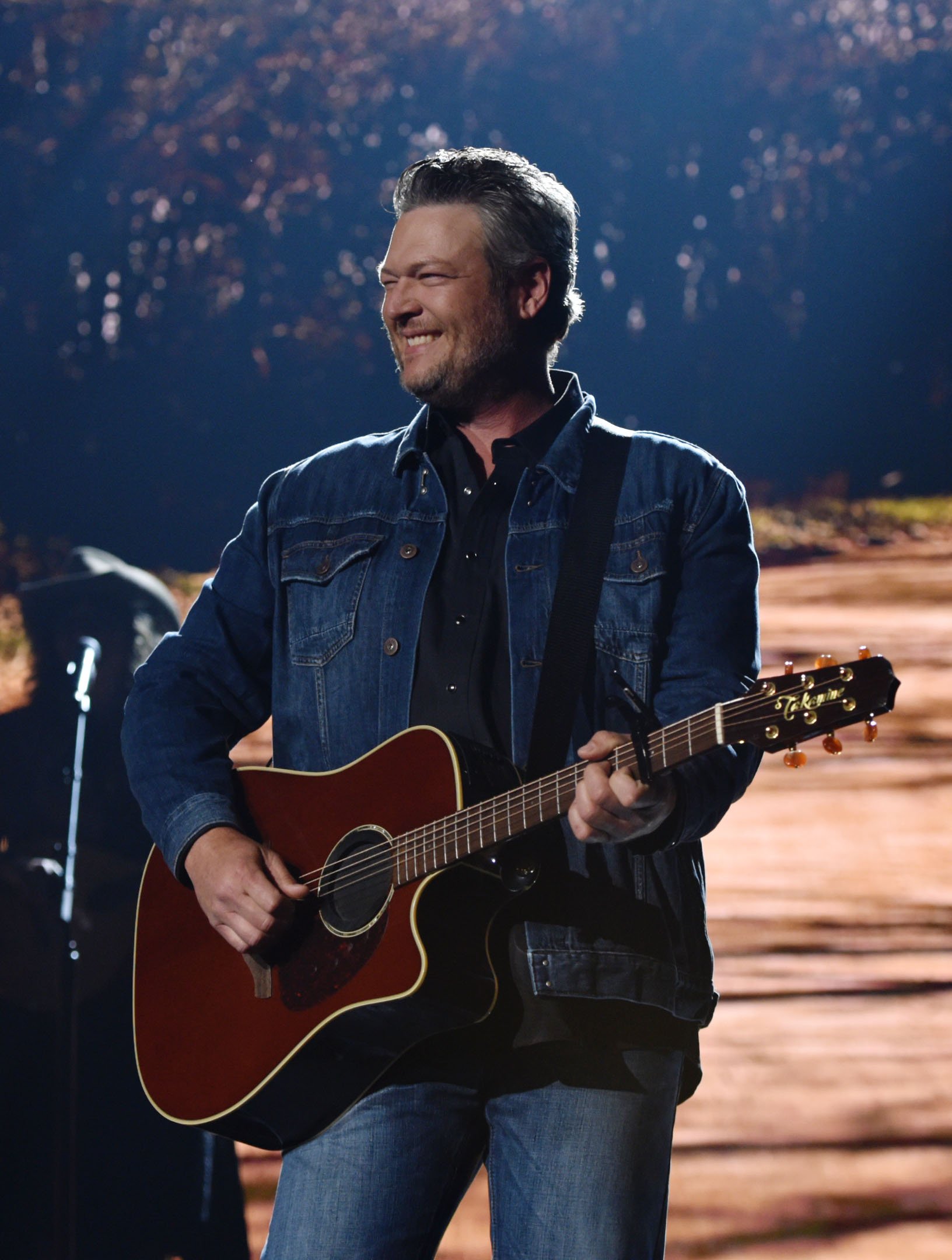 The video starts with a snippet to the music video of "I Lived It," before it switches to "I'll Name the Dogs," "Turnin' Me On," "Jesus Got a Tight Grip,"  and the album's title track, "God's Country."
Gwen Stefani excitedly commented, "Can't wait!" The "I'm Just a Girl" singer is happy for Blake, but she is also excited because the album features their duet song "Nobody But You."
In a separate post, Blake shared a short taste of their new song with the caption, "New track with the one and only @gwenstefani! #FullyLoaded is almost here. MIDNIGHT." Sharing Blake's enthusiasm, Gwen commented, "Nobody but u Blakeeeee ❤️❤️❤️."
When Blake came across the song, it wasn't written as a duet, but the lyrics resonated with him because it mirrors where he finds himself in his life, as he said:
"It just seemed to fit perfectly with our story, and musically I think it walks the line of what I can do and what she can do. Everything just kind of aligned and came together and it's one of those once-in-a-lifetime moments."
To Blake, their story also strengthens his faith in God. The timing of the start of their relationship and the way they came together is all the evidence Blake needs that "God had a hand in it." 
When the couple met on "The Voice," their respective relationships and emotional states were in equally bad shape, and the shared experience brought them together. 
The country singer also plans on making a music video of "Nobody But You." Because there is "no way," Blake is going to have a duet with his "one and only" and not have a music video.
Gwen and Blake recently became new homeowners as Us Weekly reported that they bought a house. They will have to get used to working a little less closely together though because Gwen is exiting "The Voice" to focus on her Las Vegas residency.
The house is being renovated, and the couple is staying in a rental until its complete. While details about their new abode are still under wraps, Gwen does enjoy being a homebody, and she prefers to steer clear of the Hollywood scene.