Us Weekly: Gwen Stefani & Blake Shelton Have Bought House Together Amid Gwen's 'Voice' Exit News
With the purchase of a new a house together, "The Voice's" Blake Shelton and Gwen Stefani have taken a major step in their relationship.
Since it not their engagement media is confirming, fans of "The Voice" might have to wait to the sound of wedding bells following Blake Shelton and Gwen Stefani.
Instead, the couple are going to be enjoying the sound of jiggling keys opening the door their new home. The news comes days before it was revealed the Stefani would be leaving "The Voice," to focus on her Las Vegas residency.
Gwen Stefani and Blake Shelton are taking a big step in their relationship. 🏠💕https://t.co/BOD5uZ1gKW

— Us Weekly (@usweekly) October 8, 2019
According to US Weekly, since they started dating in 2015, Stefani had been spending her time between her house in Los Angeles, which she lived in with her ex-husband, and Shelton's ranch in Oklahoma. A source confirms the news of their new home, saying:
"Gwen and Blake have bought a house together and it's currently being renovated which is why they are living in a rental in Bel-Air."
Details of the property have not been revealed but it expected that Shelton and Stefani's home will accommodate her modern and funky aesthetic with Shelton's country appeal. The source reveals a little bit of Stefani's character and explains:
"She stays away from the Hollywood scene and is a total homebody. Take away her celebrity status and she shares the same traditional Midwestern values as Blake."
Stefani has three children with her ex-husband, Gavin Rossdale; Kingston, Zuma and Apollo. Since making their relationship official, the couple have enjoyed bringing their two families coming together. The source tells US Weekly, Shelton has a great relationship with Stefani's children, it is revealed:
"Blake loves getting dirty with the boys. They're always playing basketball or running around." In May another source tells the magazine, "They love it [at Blake's ranch] because it's just the five of them out on the land, hunting or hiking."
It is reported, after Stefani finalized her divorce from Rossdale in 2106, the former couple listed their Los Angeles for sale in 2017. After years on the market, the house finally sold in 2019.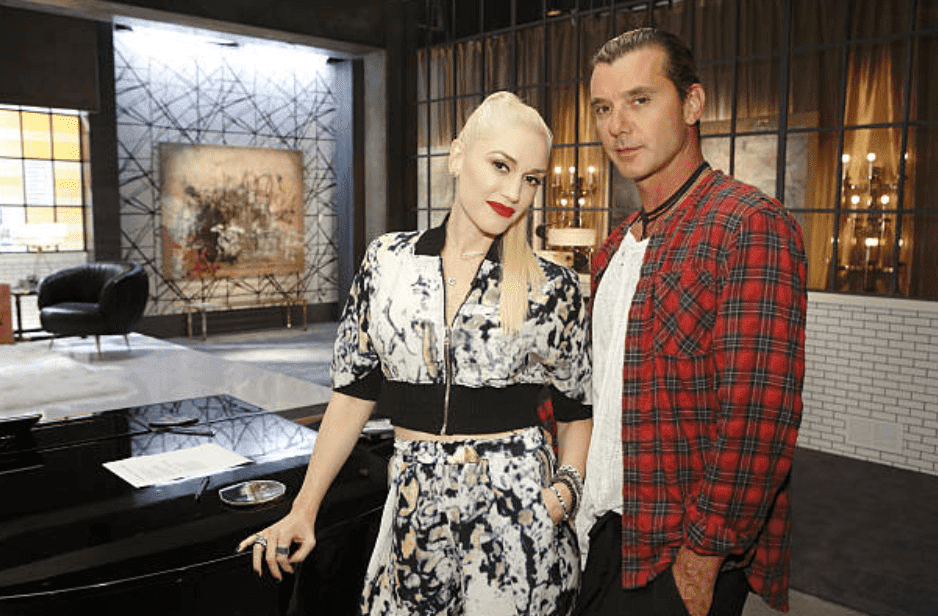 The former couple's seven-bedroom and seven and half-bathroom mansion was sold by celebrity realtor, Jade Mills Estates, for under 25 million.
Stefani and Rossdale made a loss on their home, which was originally listed at $45 million. According to US Weekly, they are going to equally share the money from the sale.