Tami Roman of 'Basketball Wives' Fame Showed off Plenty of Skin in Tight Strapless Dress at the Bounce Trumpet Awards
Tami Roman was on fire on the red carpet as she stepped out in a hot red dress for the Trumpet Awards last weekend. Her husband joined her for the big event.
"Basketball Wives" star Tami Roman did not play games when she chose her outfit for the Bounce Trumpet Awards in early December. The event took place at the Dolby Theatre in Hollywood. 
Roman, 49, stepped out with her husband Reggie Youngblood, 32, for the event which was hosted by comedian Wanda Sykes. Photographs are found below.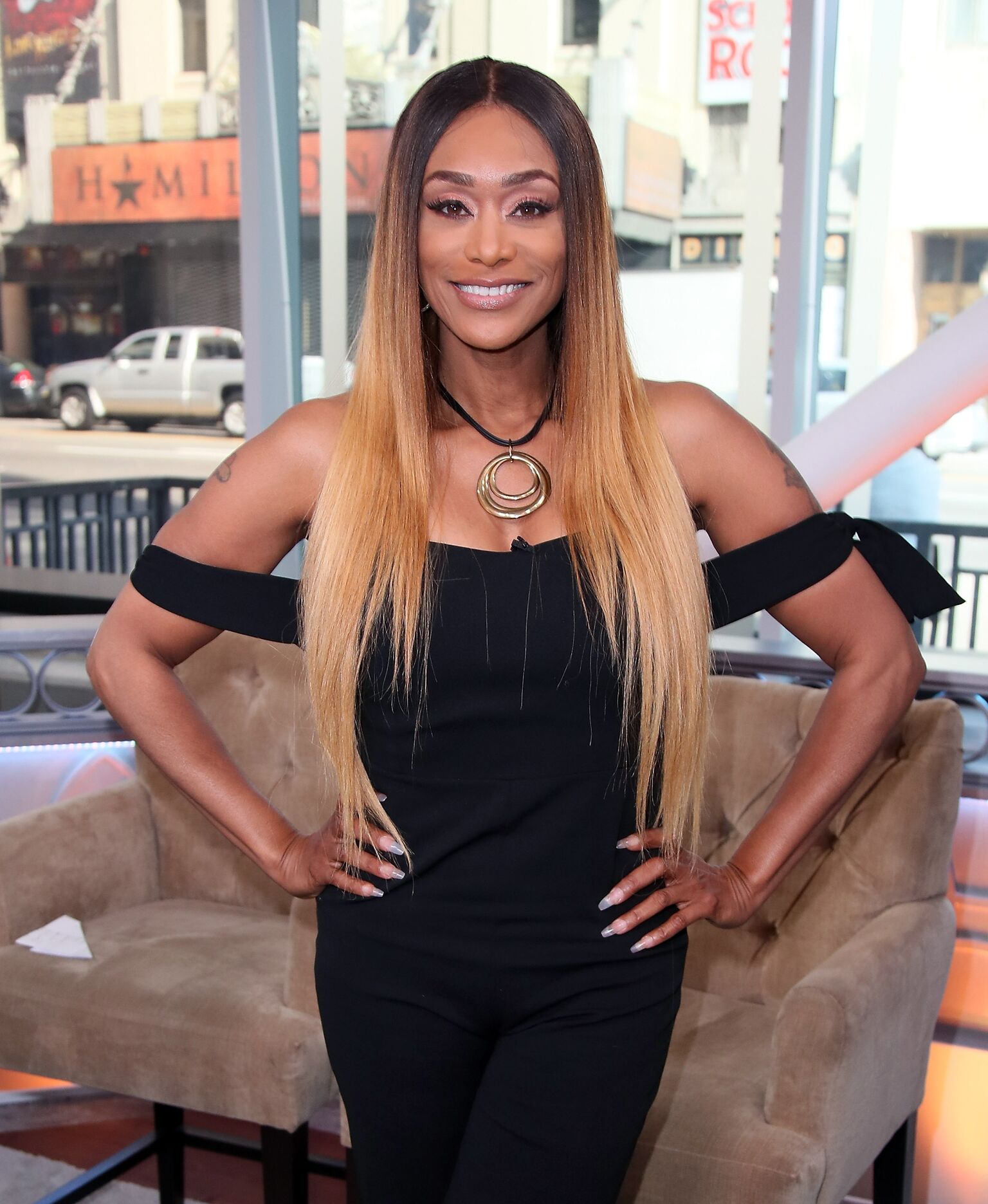 Roman stuns on the red carpet
Roman couldn't help but show off her stunning looks at the Trumpet Awards, and we can't blame her. Her arm candy was also well-dressed for the occasion. 
Youngblood wore a black plaid suit with a white undershirt that was unbuttoned at the top. He completed his sharp look with a pair of formal black shoes. 
Meanwhile, Roman donned a silky, red tube dress that hugged all her curves. The tight piece came down to her thigh in a slant and featured loose frills on the edges.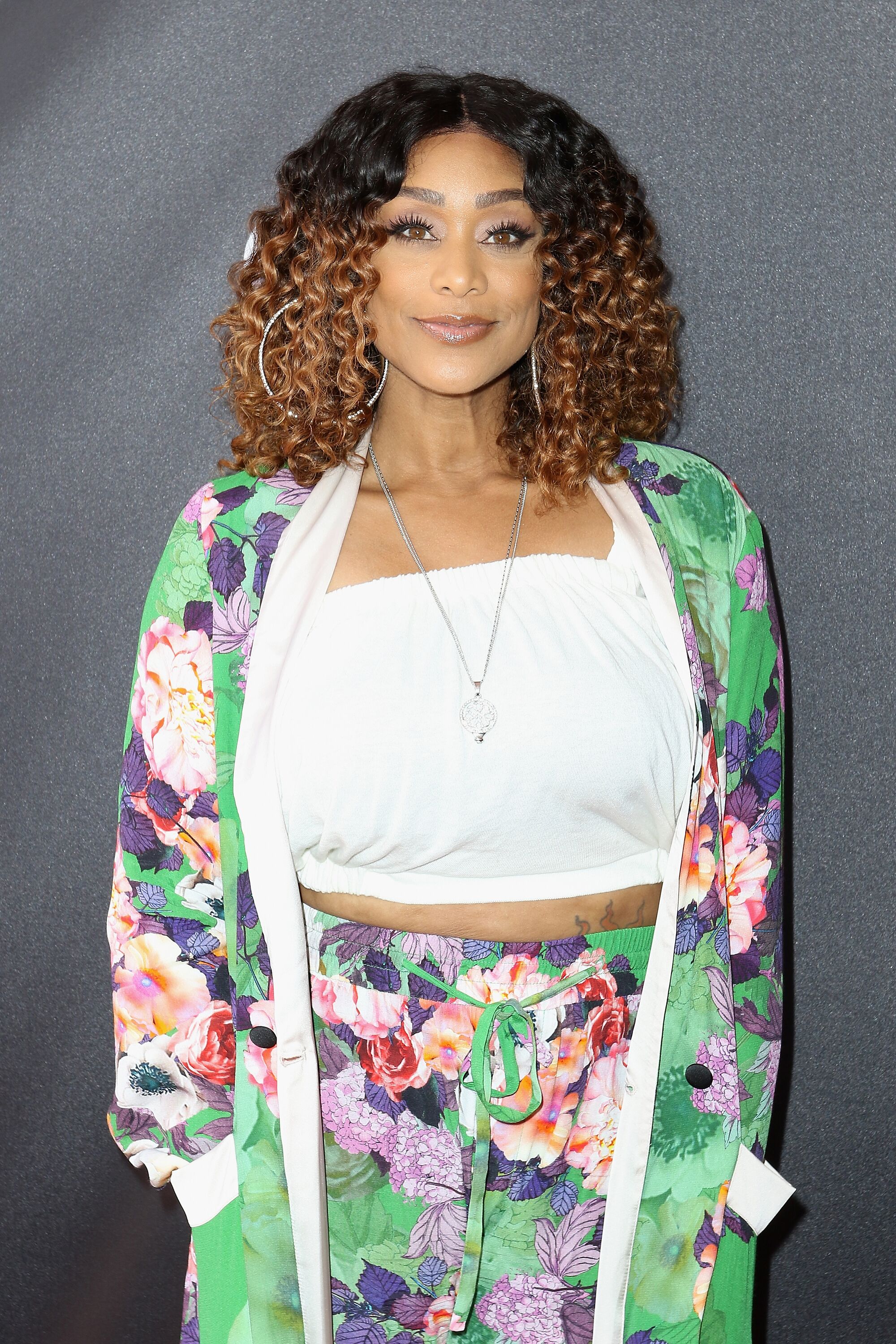 She got secretly married
She completed the ensemble with a pair of wine-red stilettos and wore no jewelry on her wrists or neck. She styled her hair in a high ponytail with bangs. 
"Feeling a lot like Christmas," Roman wrote in her caption. The reality star only announced that she was a married woman back in June this year. 
She and Youngblood reportedly had a secret Vegas wedding back in August 2018. The pair had spoken about tying the knot in the coming months, but for some reason, chose not to let the public know it happened.
All for family and some fame
Roman was previously married to NBA player Kenny Anderson from 1994 to 2001, and they share daughters Lyric, 24, and Jazz, 22. The tv-personality is also a successful actress. 
She's appeared in shows like "The Family Business," "Saints & Sinners," and, more recently, "Truth Be Told," which is exclusively available on Apple TV.
Roman has been drawing away from the whole reality tv industry to do different projects. Despite her big break being a reality show — "The Real World" — she wants to make a positive change in her career.
She wants to change her ways
The actress has already taken personal steps to improve her life by losing weight. At first, Roman was shamed for her weight loss on social media, but she hit back at the critics. 
Her main reason for taking better care of herself was to be there for her daughters. Roman also does this by watching less tv. Last month, she revealed that she didn't view the "Basketball Wives" reunion.
Plus, she bypassed watching most of the last season despite being in the show herself. She missed the reunion due to a medical emergency from an allergic reaction. 
Roman is doing it all
In addition to her acting career, Roman is taking on several business endeavors, including cookbook writing, a cosmetics line, and a consignment boutique.
She's also dishing out looks on magazine covers along with her husband. In July, the couple appeared on Plastiq Magazine, which did a feature of the 10 Hottest Couples inside. 
Roman, donned in a sheer white bandage swimsuit, and Youngblood with his white sweater and black shades, totally proved that they belonged on that list. 
Roman also sported a white jacket and blonde hair for the magazine feature. It looks like this couple shows out any and everywhere they go, and we're just here to sit back and enjoy.