Us Weekly: Meghan Markle Is Not Pregnant with Her and Prince Harry's 2nd Child
Amid Meghan Markle and Prince Harry's decision to ensure that their family is their main priority, it is reported the royal couple are not expecting their second child.
Since Meghan Markle and Prince Harry wed and welcomed their first child, they have made every effort to put their family first. 
Whether it be flying in a private jet for security reasons, living under the radar, or simply taking a break from their royal duties, the royal could have made their family a priority.
According to US Weekly, while Meghan and Harry focus on their family, a palace source revealed that the couple is not pregnant. However, it is noted that they hope to conceive by next year.
The couple welcomed their first child, a son, Archie Harrison Mountbatten-Windsor, in May. The seven-month year old, is reported to have already gone to playgroups, he is trying talking and sitting by himself.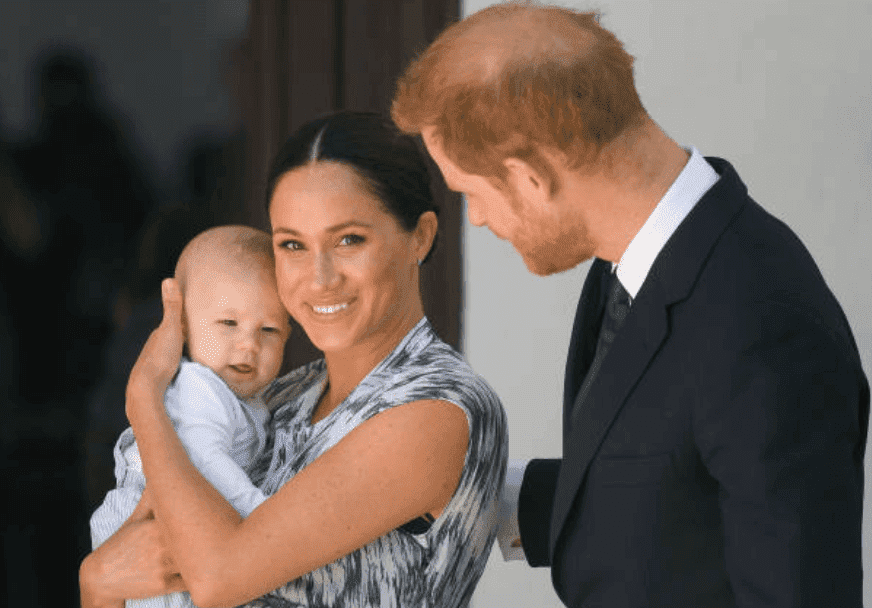 Another source revealed that Archie is a sociable and intelligent baby. It is added that he shares a close bond with Harry and the two enjoy spending time together, the source said:
"When Harry walks into the room, Archie gets so excited, he puts his arms out — his way of saying, 'Pick me up!' You can tell Archie's going to be a social butterfly. He's at his happiest when he's around people."
Recently, Meghan opened up in the ITV new documentary "Harry & Meghan: An African Journey," about the difficulty she has faced being a new mother and going through the experience with the world watching. 
It is reported, Serena Williams, who she has been friends with her since meeting the Super Bowl in 2010, says the two often lean on each for support and advice.
Serena says she likes having a friend that understands the difficulty of living in the public eye. She praised the Duchess for how she copes with the media scrutiny saying:
"I'm not sure that many people can relate on that level, I don't think I can. 'I just think she's the strongest person I know, the nicest, sweetest."
Serena also confirmed that despite media speculation that Meghan left Archie in England when she came to watch her play in the US Open in New York, she says her son made the trip with her.
The tennis champion admits that she does not know how her friend flew two commercial flights with her four-month-old son in one day, just to watch her game. But she says it is a testament to how much of a good friend Meghan is to her.