Story behind the Christmas Pickle Ornament
Christmas is right around the corner and to some families, it is the time to hide a pickle ornament on or around their decorated Christmas trees. But the question is, how and where exactly did this family tradition start?
Generally, when people think of Christmas tree decorations, tinsels, ornaments, lights, and baubles come to their minds. But there is an unusual decorative item that many families might now know about: a Christmas pickle. 
Christmas pickle, an ornament that looks like a pickle, is hidden somewhere on a decorated Christmas tree for the children in the family to find. People also hide it near the tree.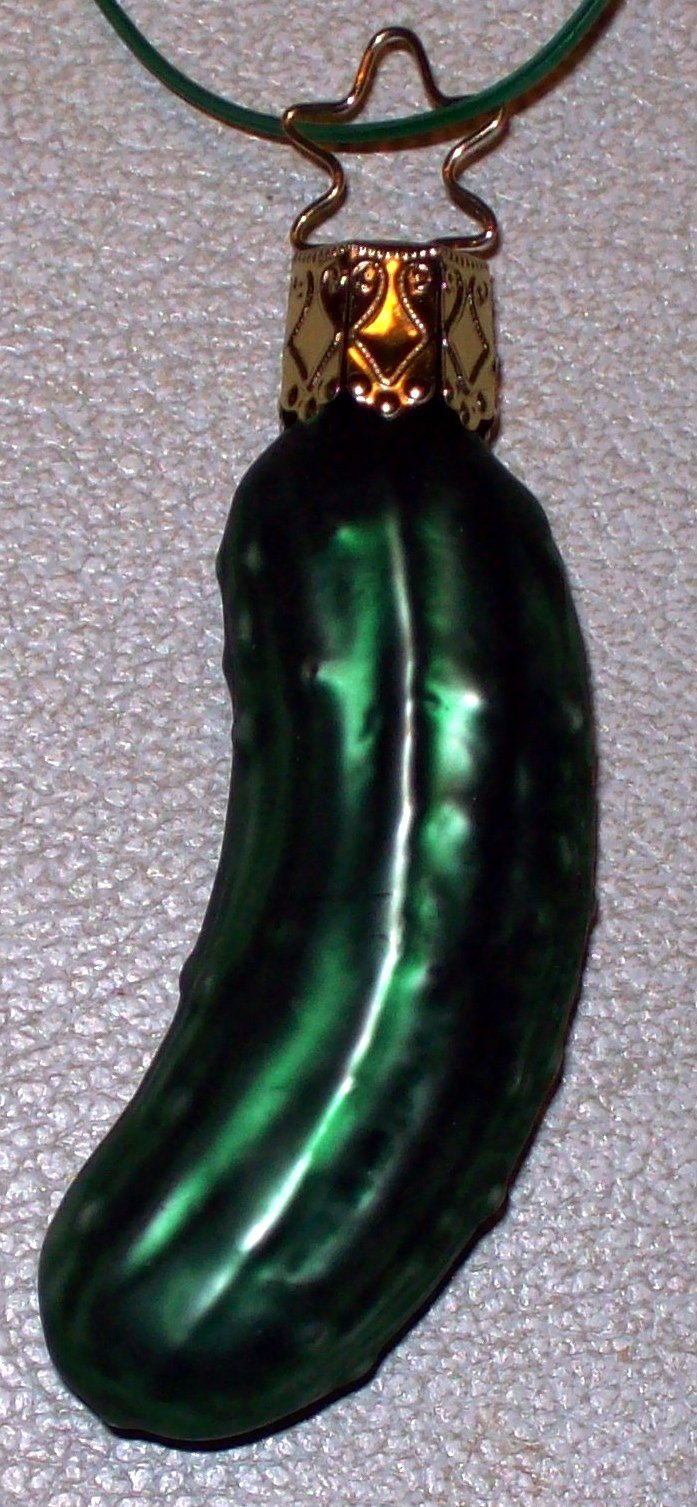 THE DEAL WITH PICKLES
The first child to find the pickle either gets a special treat or they have the liberty to open the first gift. Also, whoever finds the pickle elusive pickle first is said to have a year of good luck. So basically, it's a Christmas tradition that is pretty fun. 
But where was this fun family custom originated? No one knows for sure, but there are some theories about it. According to "Tampa Bay Magazine," there are three possible theories that could explain how this tradition was born.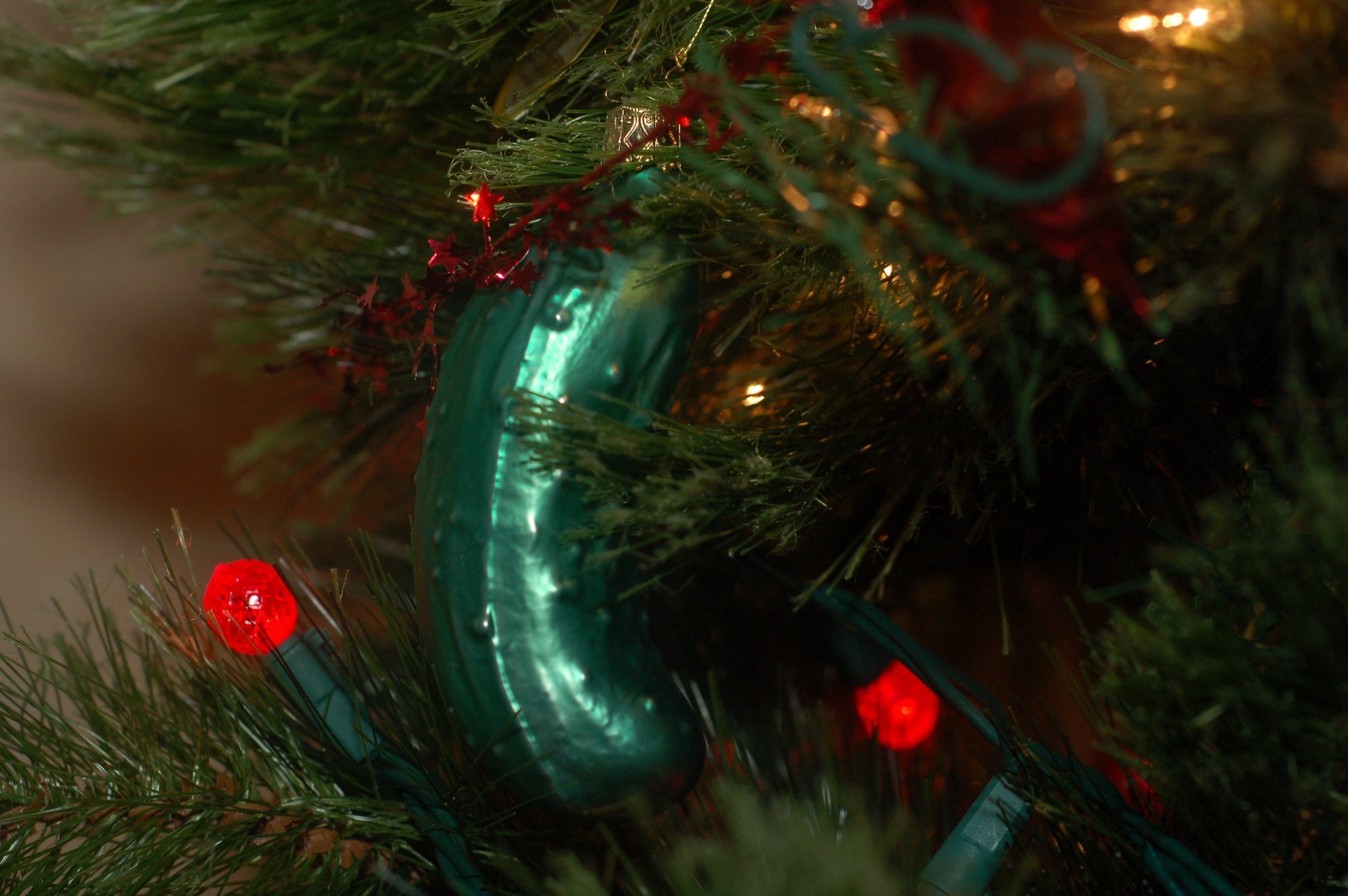 THEORY NUMBER ONE
This theory stems from Berrien Springs, Michigan, the "Christmas Pickle Capital of the World." As the story goes, two Spanish boys were trapped in a pickle barrel by an evil innkeeper while they were on their way back home from boarding school to celebrate Christmas with their family. 
Fortunately, St. Nick tapped on the barrel with his staff, setting the trapped boys free. Hence, the South-Michigan town celebrates the fateful escape of the bys with an annual "Christmas Pickle Festival" during early December. 
THEORY NUMBER TWO
The second theory about Christmas pickle accounts for the story of a German immigrant named John Lower. He once became sick after being imprisoned in Andersonville, Georgia, while serving in the American civil war. 
According to his great-great-granddaughter, Cindy, he asked a guard to give him a pickle before he died. He miraculously survived and gained back his mental and physical strength by giving birth to a tradition of hiding a pickle in his family's Christmas tree. Just like him, whoever found the pickle would be blessed with good fortune.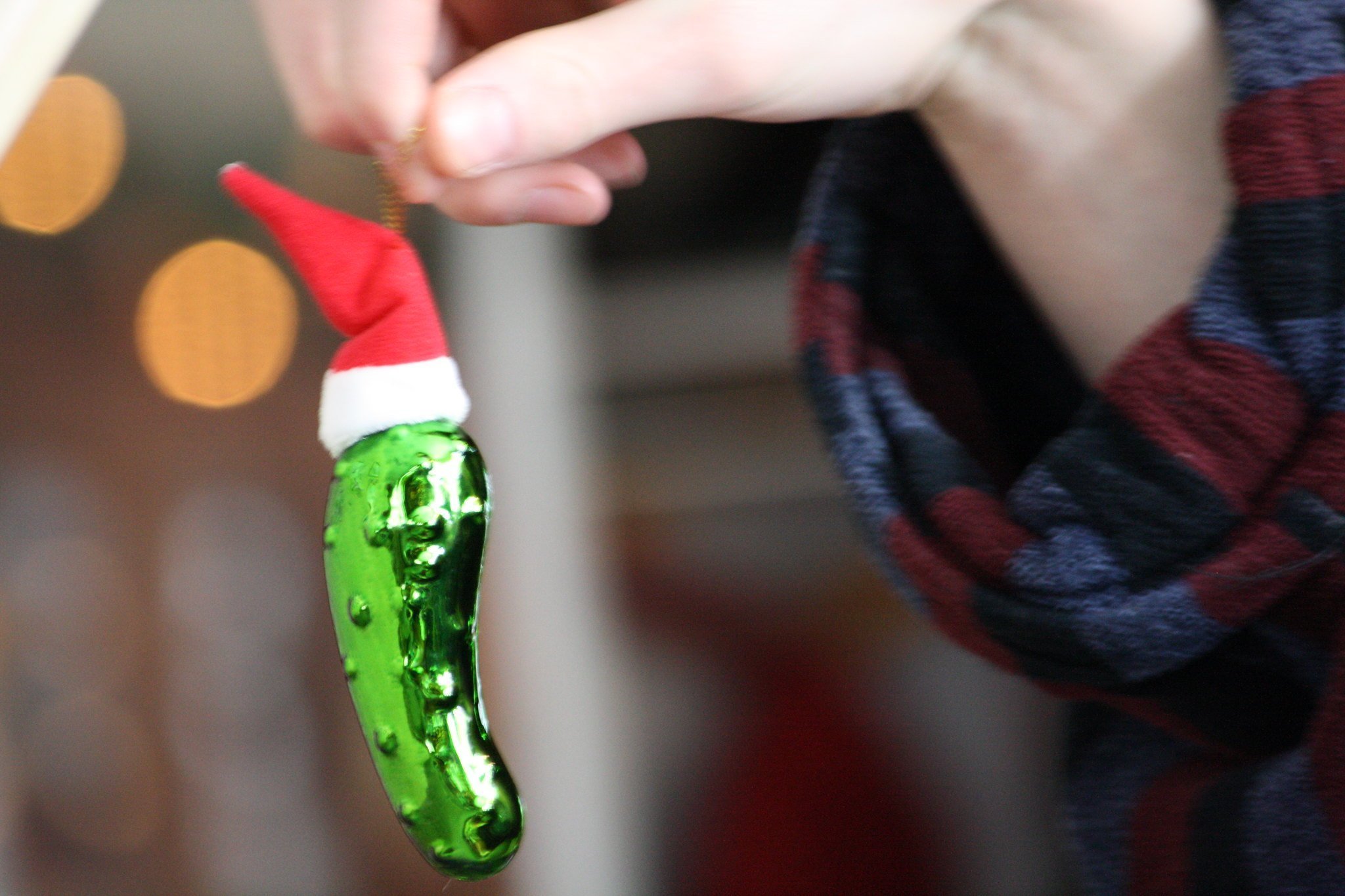 THEORY NUMBER THREE
The third theory involving the Christmas pickle deals with the fact that most Germans don't know about Christmas pickles.
While many Americans of German descent are aware of the tradition, most Germans haven't even heard of the tradition.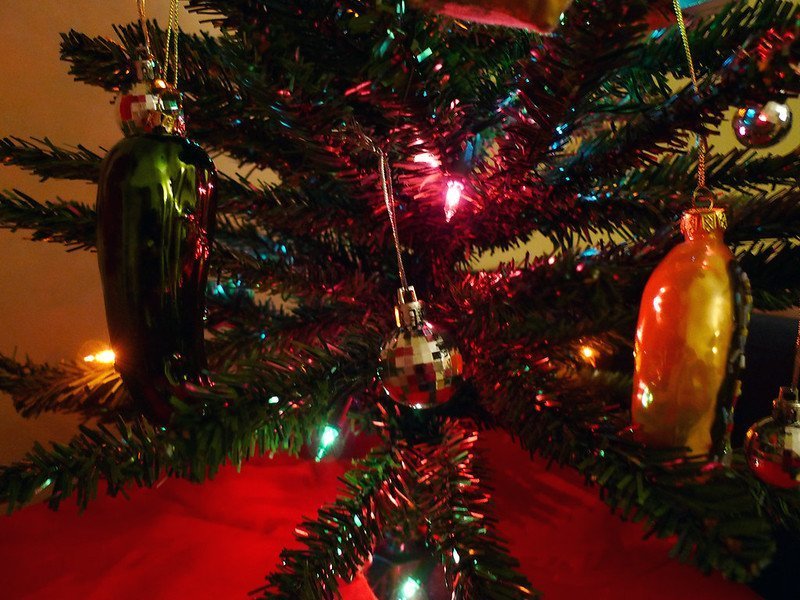 On top of that, it seems that German pickle ornaments are made for export only and not for the local market. So it is unlikely to see a Christmas tree in German households with pickles hanging there.
No matter whatever theory is true, the tradition certainly helps build precious memories during the special time of the year when families are united.