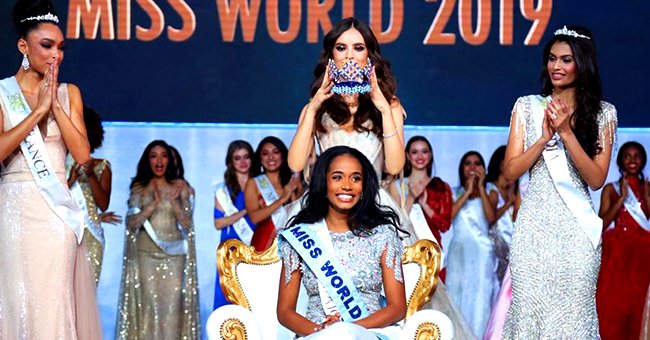 Twitter/MissWorldLtd
Toni-Ann Singh from Jamaica Is Crowned Miss World 2019
Miss Jamaica Toni-Ann Singh was crowned Miss World 2019, making her the fifth Black woman to be given one of the top pageantry crowns in the world this year alone.
Another beautiful Black beauty queen was given a highly-coveted crown this week, and it was Jamaica's very own Toni-Ann Singh who won Miss World 2019.
Toni is a 23-year-old psychology and women studies graduate at the Florida State University, but was born in Morant, St. Thomas, Jamaica.
AN INSPIRATION TO YOUNG WOMEN AROUND THE WORLD
Of her win, the beautiful woman said:
"To that little girl in St. Thomas, Jamaica and all the girls around the world - please believe in yourself. Please know that you are worthy and capable of achieving your dreams. This crown is not mine but yours. You have a PURPOSE."
MORE ON MISS JAMAICA TONI-ANN SINGH
Before winning her crown, she took a leap year from school before pursuing medicine. Aside from pursuing her passion for medicine, she had a hidden talent that she chose to share with the world, and that was singing.
During the pageant, she received a standing ovation for singing Whitney Houston's "I Have Nothing." She is the fourth Miss Jamaica to win the Miss World title, after 1963, 1976, and 1993.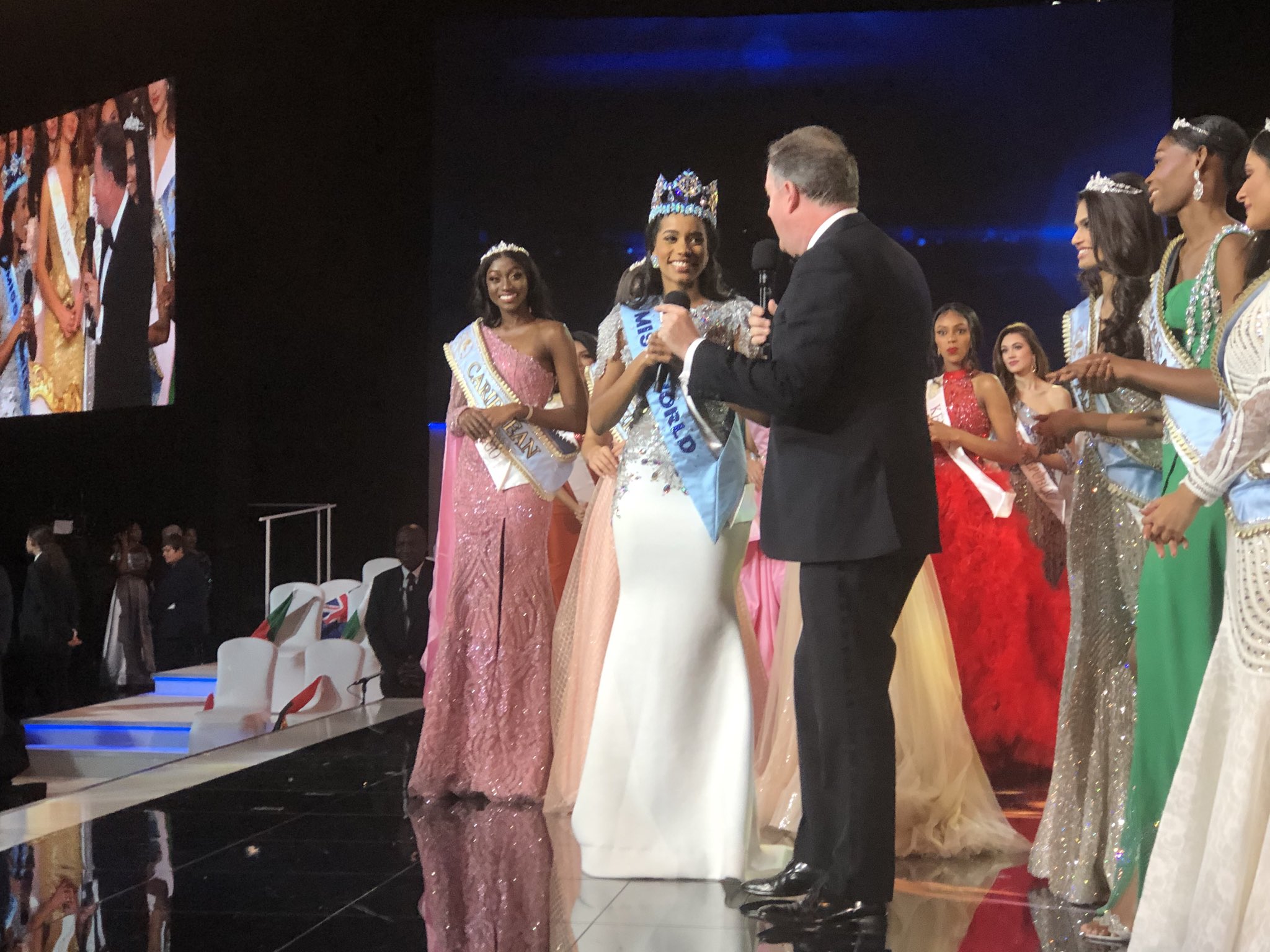 Miss World 2019 Toni-Ann Singh being interviewed by Piers Morgan | Source: Twitter / MissWorldLtd
A YEAR WHERE BLACK BEAUTIES REIGN
To make matters more amazing, this is the first time in their histories that all top beauty pageants, Miss USA, Miss Teen USA, Miss America, Miss Universe, and now, Miss World, crowned black women as their winners.
Just last weekend, Miss South Africa Zozibini Tunzi was named Miss Universe after a stellar performance in the pageant. She is a 26-year-old Public Relations professional and an Anti-Violence Activist born in Tsolo, Eastern Cape, South Africa.
USING THEIR CROWNS TO INSPIRE AND ADVANCE CAUSES
Her inspiring speeches and gorgeous looks led her to the "Power of Unity" crown, which she will be using to raise awareness on her different causes, which include Anti-Violence, Self-Love, and Empowering Women and Children.
It's been a wonderful year for Black women, who now reign in different platforms that would allow them to preach about their causes to a much bigger audience.
Now, they stand loud and proud about their inner and outer beauty, teaching girls and women around the world to embrace themselves for who they are and work towards making their dreams a reality.
Please fill in your e-mail so we can share with you our top stories!