Meghan Markle Reportedly Sends Thank You Note to South Carolina Fan Who Sent Her a Letter of Encouragement
Meghan Markle surprises one of her royal fans by sending her a thank you note in response to a letter of support she had sent the Duchess earlier in the year.
One royal fan was given the ultimate surprise when she received a letter from Meghan Markle. Becca Anderson, from Charleston, South Carolina shared on her Instagram story the letter from Buckingham Palace, which read:
"It was so kind of you to take the trouble to write as you did. Her Royal Highness appreciated your generous words of support and has asked me to send you her warmest thanks and best wishes."
The letter was written on Buckingham Palace stationery. It was signed by the head of general correspondence for the royals, Claudia Spens.
The royal family has been known to write letters to their fans. Months after welcoming her son, Archie in May, Markle and Prince Harry sent out thank you notes to several of their fans.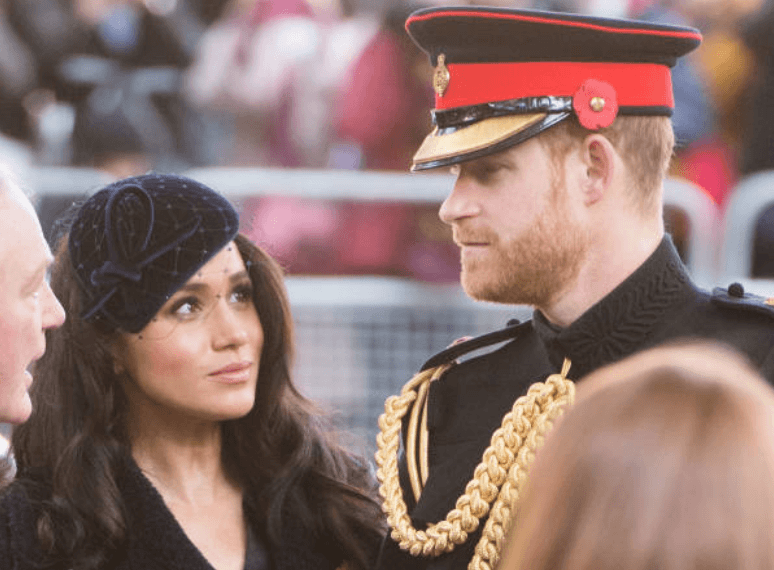 The contents of the letter Anderson sent to the Duchess have not been revealed. However, she did gush about the note saying:
"If you can't tell, I love Duchess Meghan. So thoughtful to send a response!"
Unlike their correspondence with Anderson, the couple had personally written and signed their previous notes to their royal fans.  
Following Kate Middleton's tour of Pakistan, she also wrote a personal thank you note to Élan's creative director, Khadijah Shah after she wore many of their designs during her trip.
I was delighted to have even been considered, this is just humbling to a whole different level. However what's most commendable is the consideration, grace and thoughtfulness of HRH the Duchess Catherine, it is no wonder that she is so respected and beloved @KensingtonRoyal pic.twitter.com/1rObILfmYR

— khadijah shah (@khadijah_shah) November 21, 2019
The tradition of letter writing by a member of the royal family was widely associated with Princess Diana, who, after her death was revealed to have maintained very casual correspondence with staff, celebrities, and fans. 
Recently, handwritten letters from Diana went up for auction at the Lawrences Auctioneers in Bletchingley, Surrey. They were estimated to be worth $3,875.
The letter to Anderson comes amid Markle and Harry's decision to take a six-week break from their royal duties. They will spend a low key holiday in the United States with Markle's mother, Doria Ragland.
Reportedly, the revelations in the ITV documentary, "Meghan and Harry: An African Journey" about the media scrutiny they have dealt with, inspired the couple to take a break from the public eye.