Lionel Richie Steps out with His Younger Girlfriend Lisa Parigi after Performing at The Vatican's Christmas Concert
Lionel Richie takes his young girlfriend out on the town after serenading Pope Francis in the Vatican.
Lionel Richie was "caught" stepping out for a night on the town in Rome with his girlfriend, Lisa Parigi.
Richie was in Rome, performing at The Vatican's Christmas concert before Pope Francis, alongside music icons Susan Boyle and Bonnie Tyle, but he still found time for romance.
Richie had seriously considered becoming a priest in the Episcopal Church.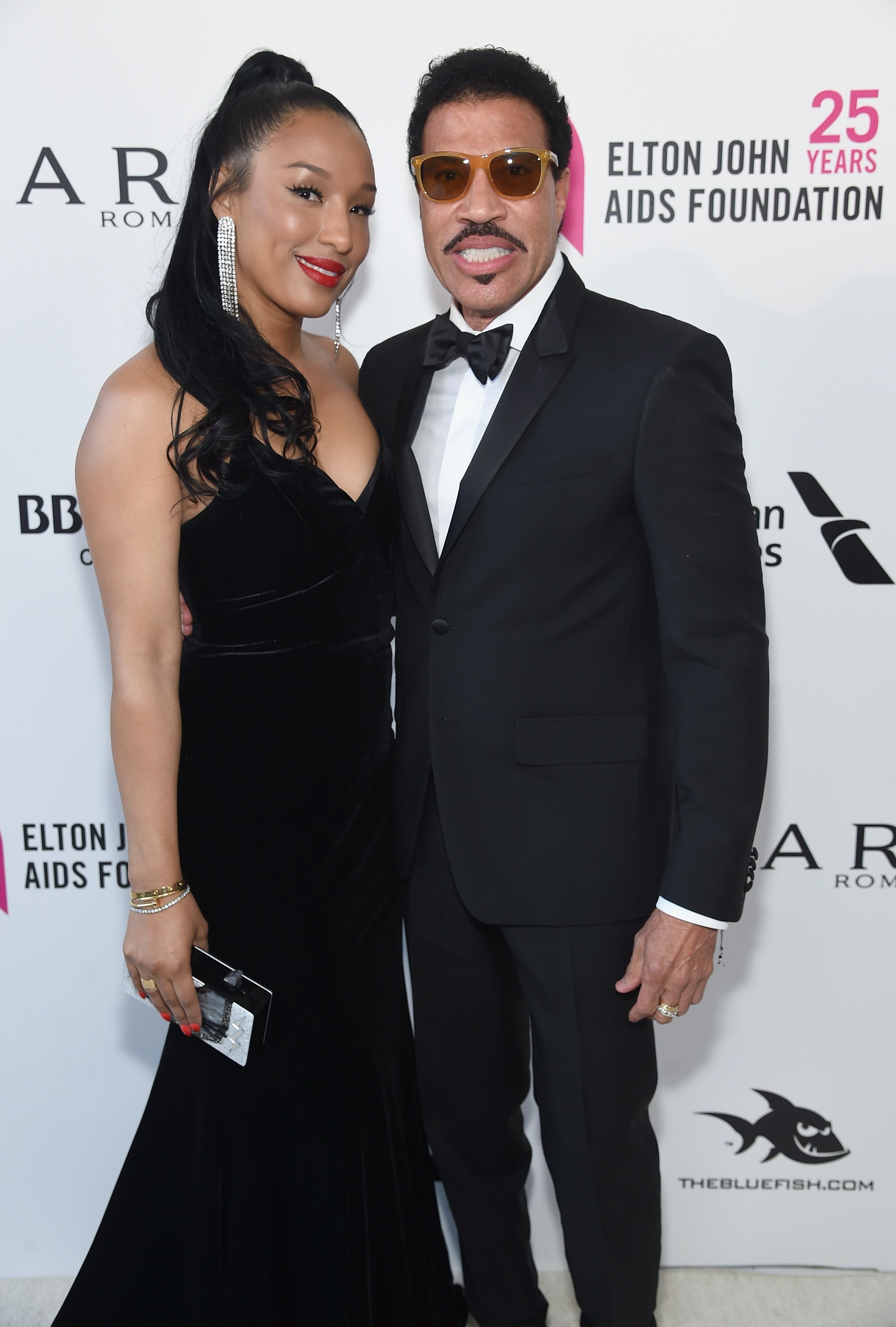 LIONEL RICHIE - THE ESSENCE OF COOL AT 70
The 70s music icon was photographed looking cool in black, wearing an oversized scarf in a striking melange of black and white and bold rockstar boots and a silver pendant.
Lisa wore a stunning black dress with a flared skirt, and a black jacket casually draped over her shoulders. She wore her long hair loose and carried a sparkling evening bag.
LIONEL RICHIE SINGS FOR THE POPE
Earlier in the day, Richie had performed at the Paul VI Audience Hall in the Vatican. This year's concert is dedicated to raising money for the Amazon and its indigenous people.
The Amazon has been afflicted by a series of disastrous fires that threaten one of Earth's most fragile ecosystems.
Susan with music royalty @LionelRichie & Bonnie Tyler this morning, just before meeting His Holiness, Pope Francis.
Tomorrow they perform at his annual Christmas concert @ConcertoNatale raising money for the Amazon Rainforest. pic.twitter.com/Qx63atqBe6

— Susan Boyle (@SusanBoyle) December 13, 2019
LIONEL RICHIE ONCE CONSIDERED STUDYING FOR THE CLERGY
Richie had seriously considered becoming a priest in the Episcopal Church before he devoted his life to music. He was granted an audience with Pope Francis, as were Bonnie Tyler, and Susan Boyle.
Lionel Richie makes a rare appearance with his younger girlfriend Lisa Parigi in Rome after performing at The Vatican's Christmas concert https://t.co/9W9RYMLj08

— Daily Mail Celebrity (@DailyMailCeleb) December 15, 2019
For Richie, performing at the Vatican was a stunning experience, and Lisa shared details of their Roman getaway on her Instagram account.
She captioned a video clip of their arrival at the Vatican:
"All roads lead to Rome... and then we arrived at the Vatican..." 
The couple, who have declared they have no intention of marrying, are inseparable, though Richie keeps their private life out of social media, and glimpses of them together are rare and far between.
LIONEL RICHIE FINDS LOVE AT LAST
Lionel Richie, who has been married twice, to Brenda Harvey and Diane Alexander and fathered 3 children, seems to have finally found love with Swiss businesswoman Lisa Parigi.
In 2016, Richie revealed that having a fourth child with his younger girlfriend was not out of the question, but marriage was definetly not on the cards. He said:
"I'm willing to become a father again. I might have just let a secret slip there, but so be it - Lisa and I are cool with the idea of children. Marriage, on the other hand, is a very different issue, it's a bad idea for men."
After two acrimonious divorces, it's easy to understand Richie's reluctance to take the plunge...but he wouldn't be the first man to change his mind once he found true love.