Bronx Teen Karol Sanchez Who Was Kidnapped in Front of Her Mother Reportedly Staged the Incident
After a thorough investigation by law enforcement, the kidnapping of a 16-year-old girl in the Bronx last Monday was deemed as staged by none other than the victim herself. 
The teenager, Karol Sanchez, was walking with her mother on Eagle Avenue near East 156th Street at around 11:20 PM when they were approached by a beige four-door sedan.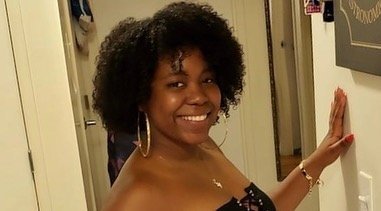 THE KIDNAPPING INCIDENT
At the time, two men got out and took the teenager, while pushing her mother to the ground. Her 36-year-old mother was not harmed, but was left at the scene. 
Her mother planned to move them back to Honduras, which the girl opposed. 
****UPDATE***
Detectives are investigating whether Karol staged her kidnapping. Her mom wanted to move them back to told Honduras, but the teen didn't want to go.

— Kemberly Richardson (@kemrichardson7) December 17, 2019
FINDING KAROL SANCHEZ
The next day, she was found walking to the address that she and her mom were initially going to. Police were alerted, and she was brought in for questioning on Tuesday evening. 
When the news was announced by the NYPD precinct Twitter, they celebrated her return and thanked all those who helped them track down the alleged suspects. 
She's alive! Karol Sanchez was just dropped at a park near where she was kidnapped last night, then the 16 yr old walked up street where police were posted. She was reunited w her family. No details on what happened, she appears to be ok, emotional reunion! @abc7ny #abc7ny pic.twitter.com/NusfkJlFV2

— Kemberly Richardson (@kemrichardson7) December 17, 2019
TRYING TO SCARE HER MOTHER
Her mother planned to move them back to Honduras, which the girl opposed. Her kidnapping was meant to stop that from happening, and she staged it because she was angry with her mother. 
Now, it is unclear whether or not those who perpetuated the crime will be receiving any criminal charges as Sanchez herself admitted to the hoax. 
🚨WANTED🚨for a KIDNAPPING in the vicinity of East 156 Street and Eagle Avenue #Southbronx #bronx @NYPD40pct on 12/16/19@ 11:20PM 💰Reward up to $2500👓Seen this car? Know who They are?☎️Call 1-800-577-TIPS or DM us!📞Calls are CONFIDENTIAL! #YourCityYourCall pic.twitter.com/h26y6HDNN9

— NYPD Crime Stoppers (@NYPDTips) December 17, 2019
INCIDENTS OF REAL KIDNAPPING
While the kidnapping incident was a hoax, there are many others that are as real as it gets. In China, a six-year-old boy named Chuan was abducted in broad daylight by a stranger, before eventually being rescued miles away from his home. 
On a busy street in Kunming, a little boy was playing a video game when an abductor realized he was not being watched by an adult. He then lifted him up and took him away. 
BREAKING: Sources say 16-year-old girl staged kidnapping that prompted Amber Alert. https://t.co/A5FiTZ7qhI

— CBS New York (@CBSNewYork) December 17, 2019
THE 50/50 CHANCE OF SURVIVAL
Eventually, the child was found in the city of Baoshan, 250 miles away from Kunming. The child says he stayed with a "strange uncle" who gave him a toy car before taking him away. 
Not sure exactly what happened or what the goal was, but I can't imagine how desperately unhappy a kid would have to be to plan something like this https://t.co/gM8d281NJe

— Jenée (@jdesmondharris) December 17, 2019
Ultimately, his parents were relieved that they found their child unharmed, as some are not as lucky during kidnapping incidents.