Kelly Ripa Teases Husband Mark Consuelos about His Snoring and Says He Sounds like Darth Vader from 'Star Wars'
On Tuesday, December 17, 2019, Mark Consuelos guest co-hosted "Live with Kelly and Ryan" with his wife Kelly Ripa. He confessed to the audience that he had a snoring problem.
The "Riverdale" actor and Ripa, 49, started off the show by discussing how they'd finally gotten some sleep the night before. Consuelos, 48, noted:
"If you have watched the show yesterday or the past two years, I snore. I have taken up snoring, which is weird. It's not something you can control, and I wish I could, because I know you need your sleep. We read yesterday that snoring actually has a major impact on the person you're sleeping with and kills them."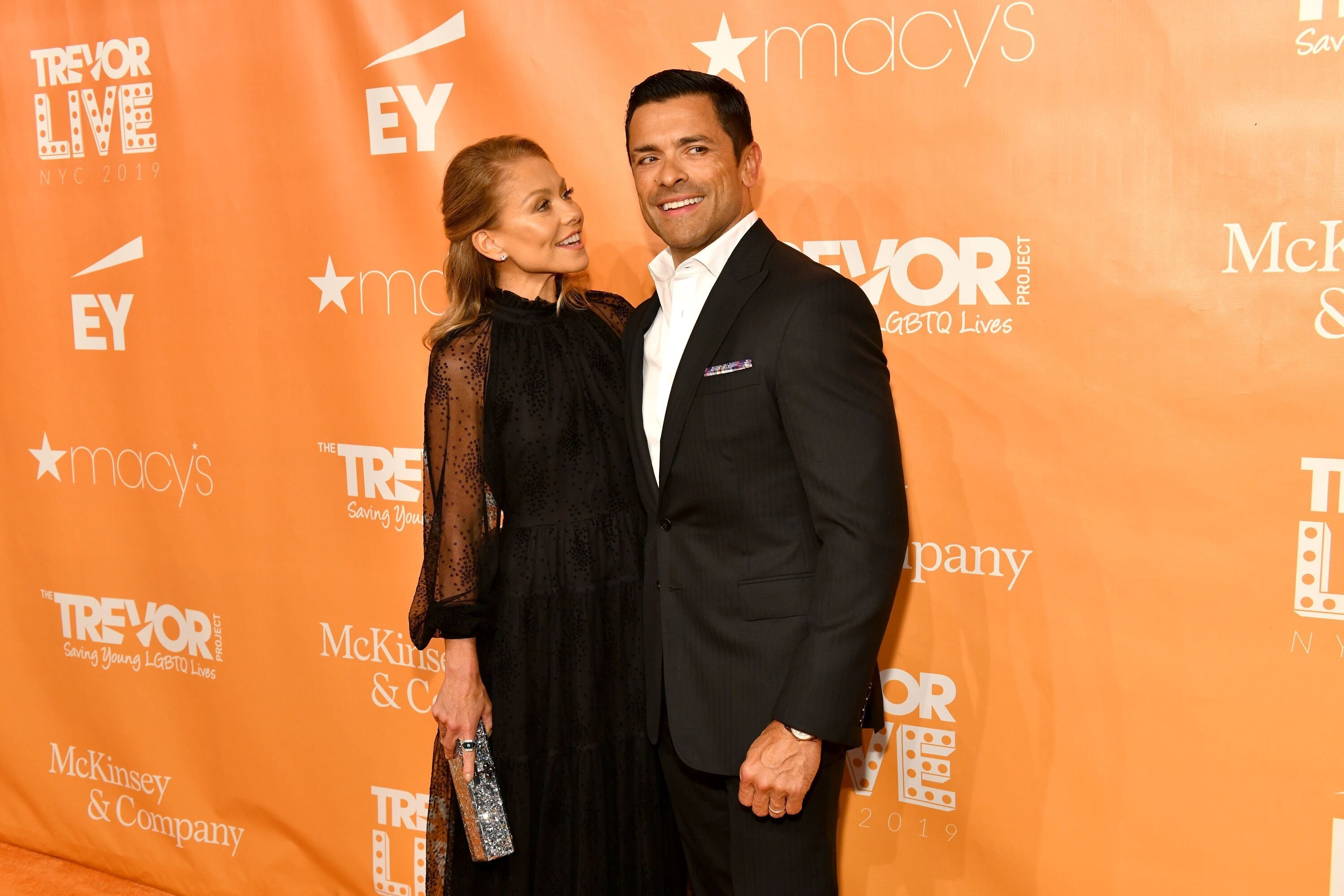 SNORING "KILLS THE PERSON YOU'RE SLEEPING WITH"
As the audience laughed, Ripa reiterated the last part of her husband's statement. She emphasized how the person who snored wasn't killed but that "it kills the person you're sleeping with."
Consuelos appeared to be genuinely sorry about keeping his wife up and confessed that he actually did want her to sleep especially since she woke up early in the mornings.
HOW THE APP WORKS
The television personality joked that he wanted her "to live" and thanked him. Consuelos then explained how he had a new application on his phone saying:
"It records you. It has a very sensitive microphone, so if you start snoring, it records your snoring. Also, if you toss and turn it measures that. So you can put it on the bed and it has a little motion thing too."
CONSUELOS SOUNDS LIKE DARTH VADER
He revealed how they'd recorded his sleeping patterns the night prior. The actor explained that he slept well but snored for around "10 minutes."
The couple then shared a recording of Consuelos snoring loudly as the audience laughed. The actor joked how "phlegmy" his snore was before his wife mocked him saying: "Luke, I am your father," while imitating Darth Vader's voice from "Star Wars."
She also informed him that what he heard "was like child's play."
HOW RIPA STOPS HER HUSBAND FROM SNORING
Back in 2016, Ripa revealed how Consuelos "rarely" snored but managed to irritate her. At the time, she was guest-hosting "Live with Kelly" with Fred Savage.
Some of her tips to stop him from snoring included: kicking him, "but not hard." Another tip was: "A chopping down of the leg on my side of the bed."
And a third idea would be to just tell him he's snoring.