Nicole Kidman's Reportedly Earns at Least $1 Million per Episode for Hulu Series 'Nine Perfect Strangers'
According to "Variety" actress, Nicole Kidman takes home seven-figures a day for an acting role for a series she's part of. The salary breakdown is just for one episode of the show.
The publication claims that Kidman earns $1 million per episode for the Hulu series "Nine Perfect Strangers." The series is based on a novel of the same name by Liane Moriarty.
The author also happens to be the one who wrote "Big Little Lies" which Kidman, 51, stars in. The first show was given a straight-to-series order and Kidman will also serve as an executive producer.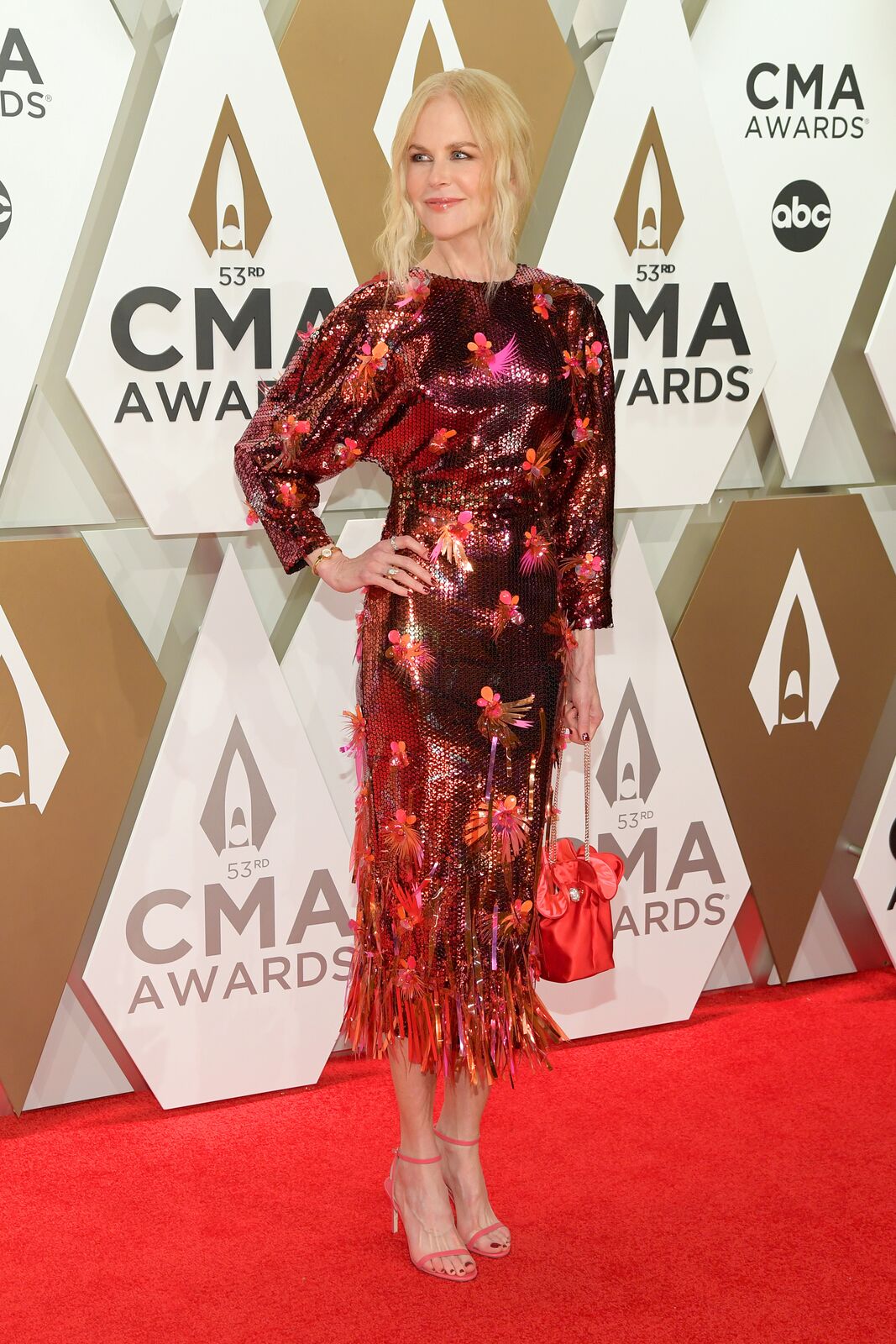 WITHERSPOON'S SALARY PER EPISODE
Another star who reportedly takes home a million dollars per episode is Kidman's co-star on "Big Little Lies," Reese Witherspoon. For Hulu's "Little Fires Everywhere," she gets to make $1.1 million per episode.
Her co-star, Kerry Washington, also makes the exorbitant amount. Witherspoon's Hulu show is based on the 2017 novel by Celeste Ng and will be released in 2020.
OTHER STARS WHO TAKE HOME $1 MILLION
Other big names in the industry that are raking in a million dollars include Harrison Ford who takes home $1.2 million per episode for "The Staircase," TBD. Jeff Bridges makes $1 million per episode for his role on "The Old Man" which is an FX/Hulu show.  
Comedian Steve Carrell also gets $1 million for "Space Force" which is a Netflix show.
KIDMAN'S NET WORTH
According to "Wealthy Gorilla," revealed that Kidman's 2019 net worth was estimated to be roughly $120 million dollars! The Australian actress and producer from Honolulu has been the recipient of multiple awards including an Academy Award, two Primetime Emmy Awards, and five Golden Globe Awards.
FILMS AND SERIES' KIDMAN ACTED ON
She's starred in star-studded films like "Days of Thunder," "Far and Away," "Batman Forever," "Eyes Wide Shut," and "Moulin Rouge!" In 1983, Kidman made her debut in the film industry when she starred in "Bush Christmas."
She followed it up by appearing in several films including "BMX Bandits," "Watch the Shadows Dance," and "Windrider." The actress didn't limit her acting for the big screen but also featured on a number of various television series.
THE MOVIES THAT GAVE HER FAME
These include "Five Mile Creek" and "A Country Practise." She found international fame and recognition in 1989 when she starred in "Dead Calm."
Her Hollywood stardom was boosted by her 1990 appearance in "Days of Thunder" which also became the highest-grossing film of that year.