Duane and Beth Chapman's Grandson Dakota Shares Adorable Christmas Photo with His Girlfriend Cheryl & Their Kids
Dakota Chapman is in a pretty festive mood! The grandson of "Dog the Bounty Hunter" stars, Beth and Duane Chapman, gave fans a glimpse into his family festivities with a heat-warming family picture. 
As Christmas approaches, celebrities are busy catching up with their families or just spending quality time with their loved ones. Dakota Chapman is doing exactly that with his lovely family. 
The grandson of Duane Chapman and his late wife, Beth, looked radiant in a picture that featured him and his girlfriend, Cheryl, and their sons with Santa Claus in the middle. 
FIRST CHRISTMAS WITHOUT BETH
This is the first Christmas for the Chapman brood after Beth's tragic death on June 26, 2019. She passed away following a long battle with throat and lung cancer. 
Back in June, Dakota shared an old photo of himself that Beth had shared in the past on his Instagram stories. It was the photo of him carrying her purse for her.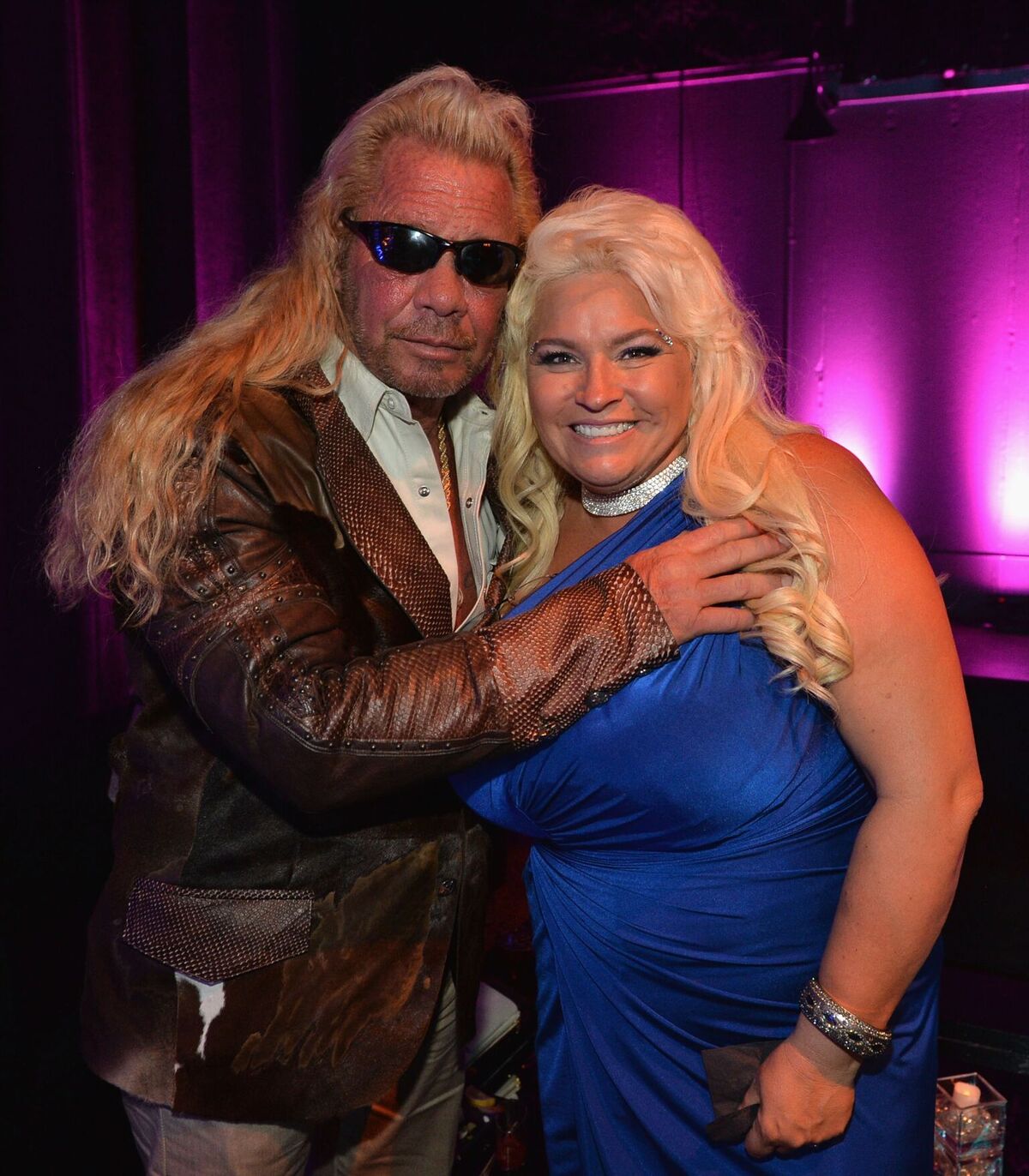 THE CHAPMANS MISS BETH DEARLY
It is only natural for the Chapman family to miss Beth, especially during the festive season when families get together to celebrate.  In an interview with "PEOPLE," Duane poured his heart out over how it has been difficult for him to do without his beloved wife. 
"I guess I'm the softy of the group because I never wanted to punish. I said, 'Your mom is gonna get you if you don't do that.' So now I gotta be the one that does that, and I don't like that and they don't either."
THE MEMORIES REMAIN
Beth's daughter, Cecily, is dearly missing her mom as well. Recently, she took to Instagram to share how much she missed her late mom in an emotional post.
Cecily misses the good times she had with Beth. She used to think that Beth taught her everything she knew, but after she was gone, Cecily realized that she hadn't taught her enough like how to live without her. 
FESTIVALS AREN'T THE SAME WITHOUT HER
"Today I find myself missing her more than ever. Thanksgiving. Christmas and Easter will never be the same again, the holidays that meant the world to her,' Cecily shared in the post.
She went on to remind her fans to not take their mothers for granted and cherish every moment. 
Beth may be gone, but her memories are still alive in her family's hearts. She would have turned 52 on October 29, 2019.