Blake Shelton Was the Brains behind Gwen Stefani's 'Voice' Finale Look in Hilarious Behind-The-Scenes Clip
Blake Shelton has a hidden talent that virtually no one knew about — until now. He showed it off in a hilarious clip starring him and his gorgeous girlfriend, Gwen Stefani.
Just ahead of 'The Voice' season finale, Blake Shelton and Gwen Stefani both revealed that they're pretty good actors. If you thought Shelton also has clothing designing skills, you'd be sorely disappointed. 
The country music singer pretended that he was the genius behind Stefani's stunning ensemble for Tuesday night, but, courtesy of her man, Stefani endured quite a few bad outfits to get there. 
We're on at a new time tonight ✨ 9PM ET!! Tune in to support #TeamGwen ❤️ gx #TheVoice #luvuguys pic.twitter.com/yQxDrhmvdx

— Gwen Stefani (@gwenstefani) December 3, 2019
Blake Shelton the fashion designer
In the video shared on 'The Voice's' twitter account, Stefani is at the mercy of her beau's poor choices in clothing. Shelton looks the part with a pair of sunglasses and a drawing pad, but that's about it. 
He first dresses the pop star in a wild cowboy ensemble, even challenging the "Hollaback Girl" singer to bring the mullet hairstyle back in fashion. It doesn't work out.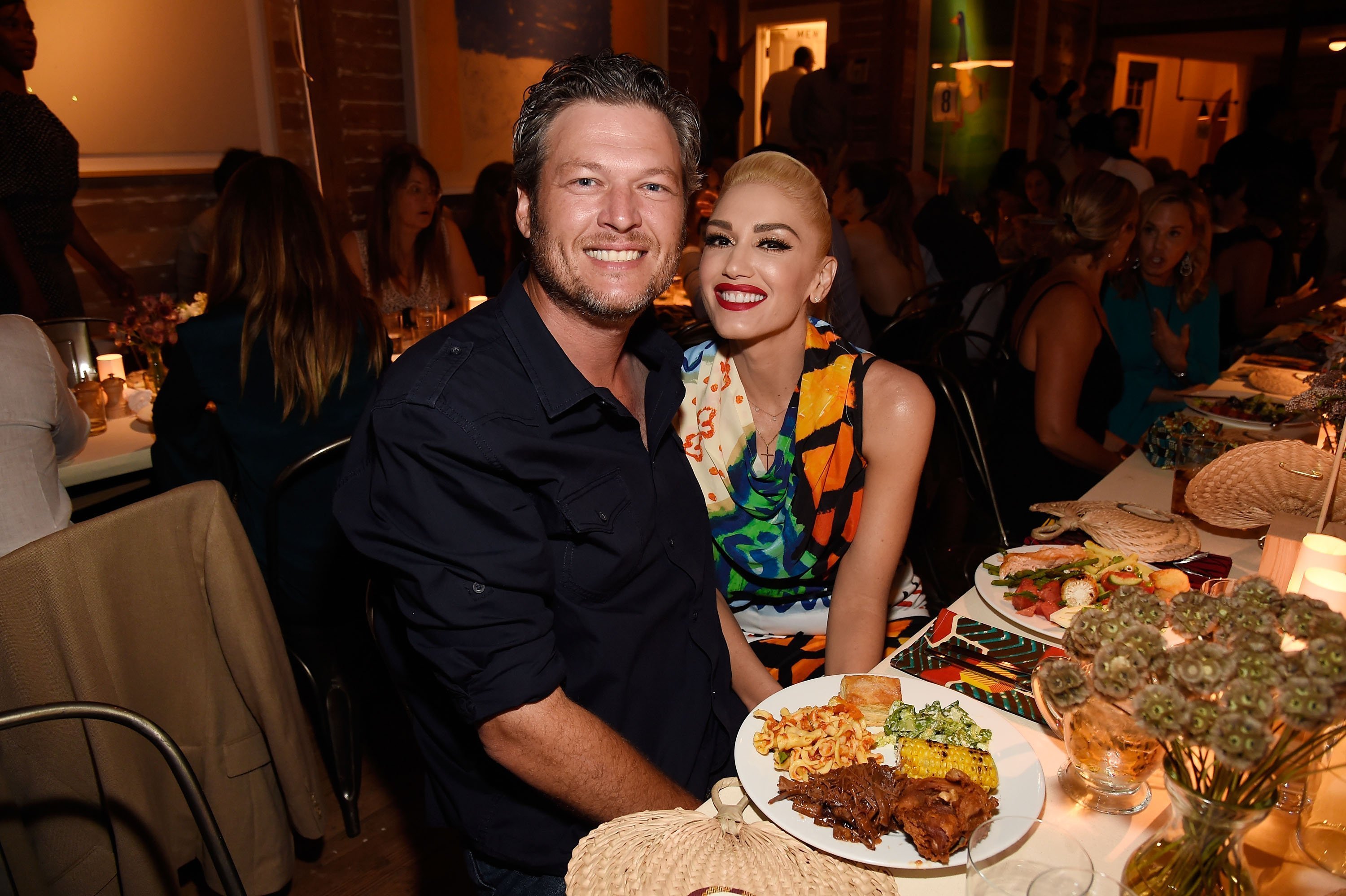 Funny holiday outfits
He then goes down the holiday route. Stefani comes out of the dressing room as a gift box, a Christmas tree, and a white snow queen — which actually wasn't too bad. 
Eventually, Stefani presents an idea and steps out with the final look — a light teal off-shoulder dress that featured a feathery design. She paired it with black knee-high boots.
.@blakeshelton is the brains behind @gwenstefani's ICONIC look. 🔥 😂 pic.twitter.com/53nLkOsMMO

— The Voice (@NBCTheVoice) December 18, 2019
Shelton can't bear his memories
The couple were as adorable in the clip as they usually are in real life. Both judges on 'The Voice,' the pair have been together for a couple of years now. 
Earlier this month, both of them shared the sweetest words about each other. Shelton admitted that he doesn't even like to think about his life before Stefani was a part of it.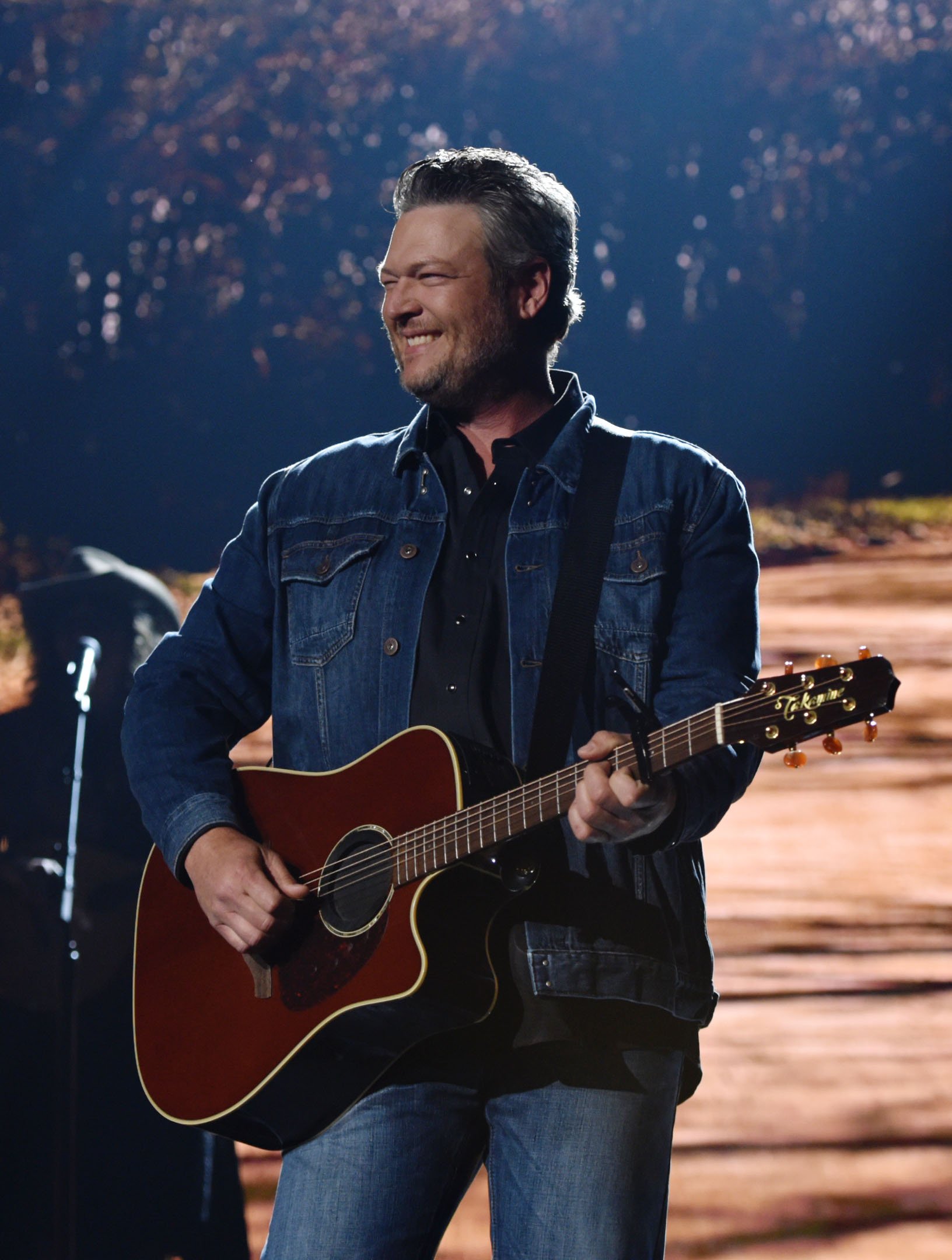 Stefani shares touching words
As for Stefani, she said, "Blake saved my life." She added that both of them never expected to have found each other so late in life, so they savor each moment together. 
Co-judge John Legend also added his piece to the pair's love story saying, "I love the energy with them being on the show together. It kind of softens Blake a little bit."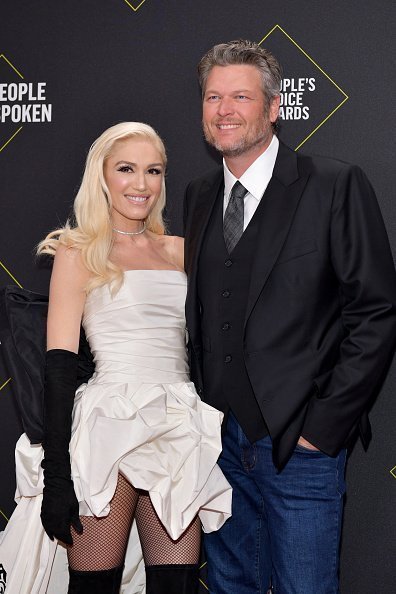 It also makes the singer funnier if that hilarious video is anything to go by. We hope the next season is filled with even more creative bits for us to enjoy.