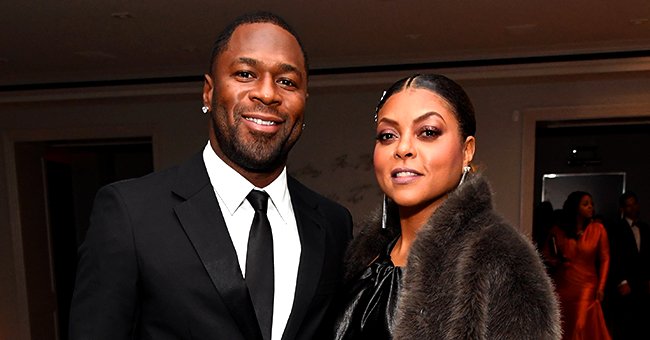 Getty Images
Taraji P Henson Stuns in Black Dress and Fur Coat in Pic with Fiancé Kelvin Hayden at Diddy's Birthday Bash
Taraji P. Henson and her fiance Kelvin Hayden attended Diddy's birthday bash looking exquisite in matching black outfits. The pair is in an early festive mood, preparing for their upcoming springtime wedding.
Taraji P. Henson and her fiance Kelvin Hayden made sure not to miss Diddy's extravagant 50th birthday bash, dressing up in gorgeous black outfits.
Taraji opted for a black satin gown that featured a high slit and a short trail, matching it with a gray fur coat, some gold jewelry, and a cream-colored clutch with her initials on it.
Meanwhile, Kelvin kept it classic by wearing a black and white suit-and-tie ensemble, sporting a triangle-shaped earring on his ear.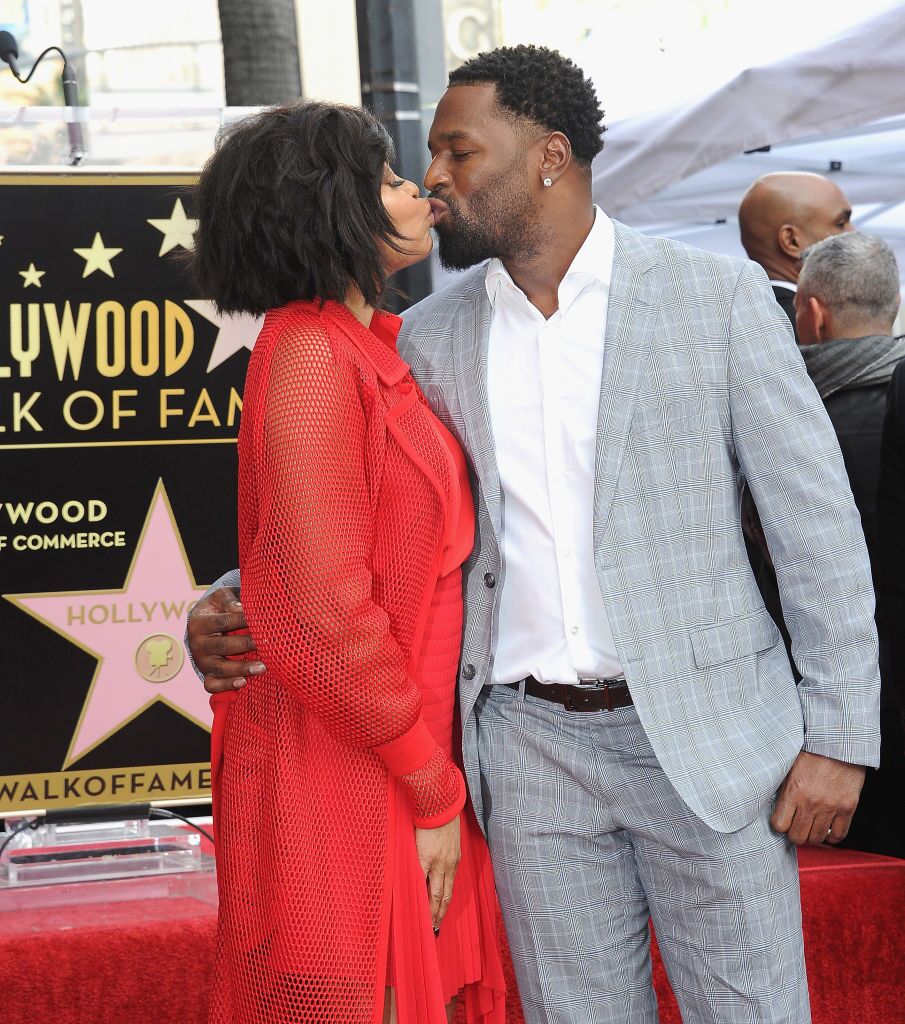 Taraji P. Henson and Kelvin Hayden attend her Holywood Walk of Fame induction | Source: Getty Images/GlobalImagesUkraine
GETTING ENGAGED
Henson and Hayden once called it quits before rekindling their love.
Back in May 2018, Taraji P. Henson announced that she is officially engaged to former NFL cornerback Kelvin Hayden.
At the time, the 47-year-old "Empire" actress had been dating Hayden, 34, for more than two years. Now, they are set to tie the knot in a springtime ceremony this April.
ON THEIR BREAKUP
However, it hasn't always been good between the two, as when they began dating, they had their own notions about one another. In fact, Henson and Hayden once called it quits before rekindling their love,
Henson assumed Taraji was a "prima donna," while the actress thought her boyfriend was a ladies man. In fact, every time he would say he was asleep, she would think he was actually cheating on her.
HAYDEN'S PERSISTENCE
This lack of trust ultimately led to their breakup. Hayden didn't stop, though, and he kept pushing until he got Henson to agree to date him again.
"He had to suck in his pride and he still didn't stop. I said, 'That's my husband.'"
GETTING READY FOR MARRIED LIFE
Although the couple admits they continue to be a work-in-progress together, they are very much ready for the next step, which is married life together.
They've set their wedding date for April 4, 2020, choosing to get married in wine country where Hayden fell in-love with Taraji.
As for their honeymoon, the actress plans to go to an exotic place that they both have never been.
Please fill in your e-mail so we can share with you our top stories!