Taraji P Henson from 'Empire' Opens up about the Time She and Retired NFL Cornerback Fiancé Kelvin Hayden Broke Up
Taraji P. Henson opened up about the rough patch she and her fiance, Kelvin Hayden went through and how he worked his way to win her back.  
Taraji P. Henson is set to tie the knot in April and we've recently learned that the road to her happy ending went through a rough patch. Henson opened up to Self Magazine about the time she suspected her fiancé, Kelvin Hayden was cheating on her. 
Friends warned the star who blocked and deleted Hayden from her mailbox not to jump to conclusions. But she felt she deserved better. "I believe I'm worth the fight"...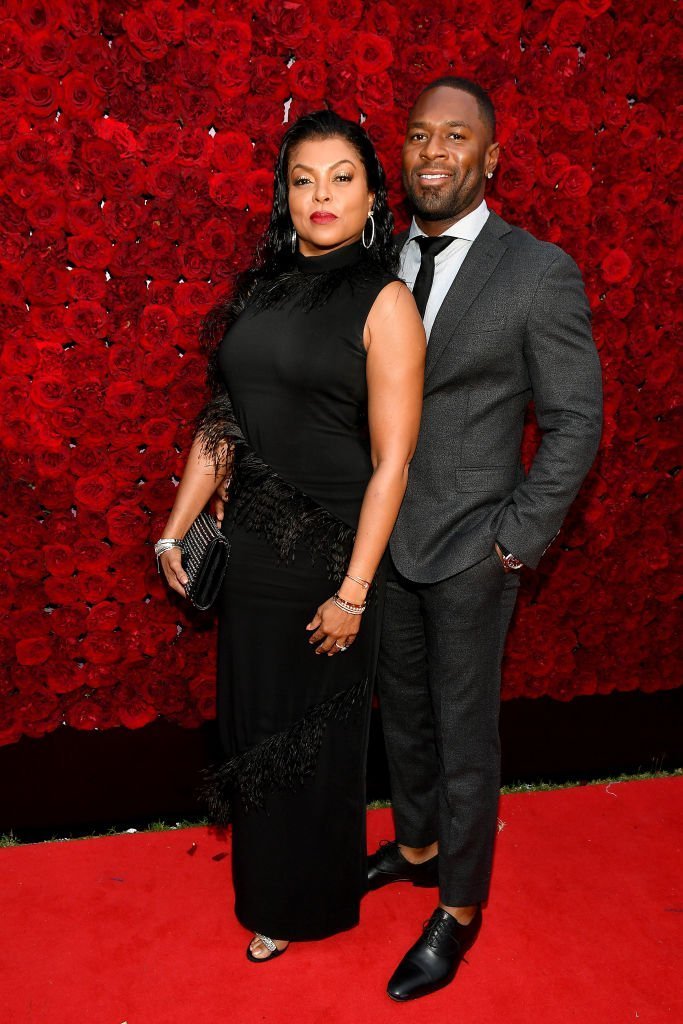 WHY SHE SUSPECTED
The actress recalled meeting the former NFL player at a party arranged for her by her makeup artist for the specific purpose of finding her an eligible man. Henson admitted the moment she shook hands with Hayden, "I swear I heard angels." 
However, sometime during their relationship, miscommunication reared its ugly head and Henson started to be suspicious of Hayden. It all stemmed from the couple's misinformed notion about each other.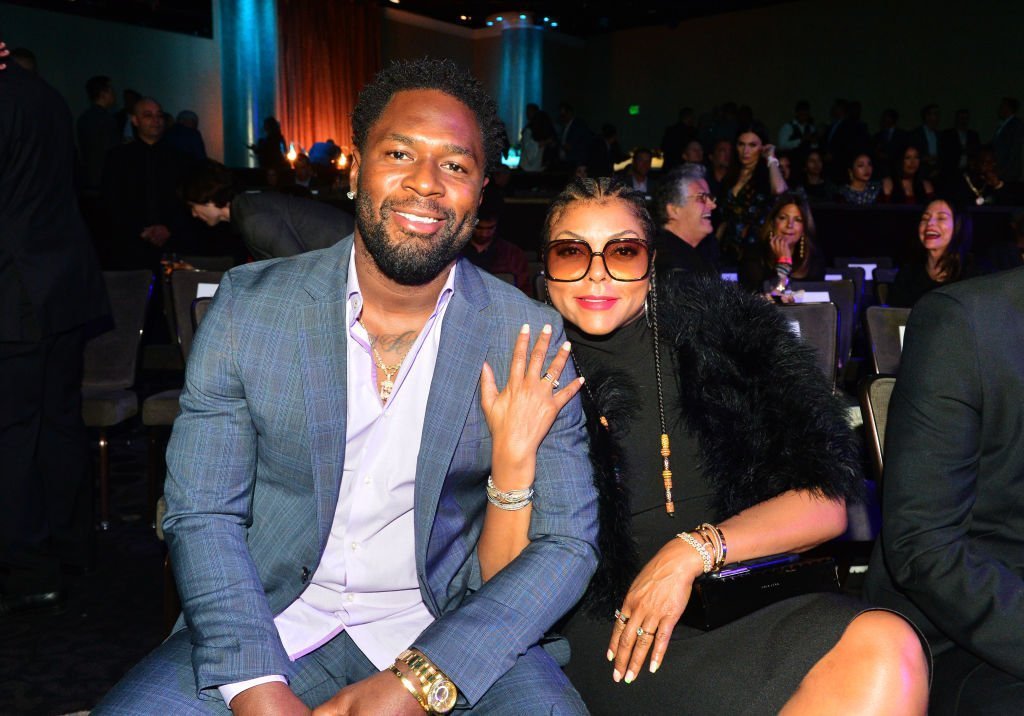 A 13-years-younger Hayden assumed Henson was a "prima donna who has her way with guys and moves on," while Henson perceived her athlete boyfriend to be a ladies' man. This misconception led the "Empire" star to doubt her fiancé's actions. For instance, she noticed he would often fall asleep prompting her to suspect he was cheating on her.
"Whenever he would fall asleep, [I'd think,] Oh, you cheating on me?" Henson recalls.  This eventually led to their break up.
Friends warned the star who blocked and deleted Hayden from her mailbox not to jump to conclusions. But she felt she deserved better. "I believe I'm worth the fight," she said. 
SAILING THROUGH THE ROUGH PATCH
And fight for her Hayden did. In trying to win Henson back, the athlete kept creating a new email account every time Henson would block him. After his fourth attempt, he went to her condo and expressed his noble intentions in front of her friends and family. This finally convinced Henson he was the real deal.
"He had to suck in his pride and he still didn't stop," Henson says and smiles. "I said, 'That's my husband.'"
It's still a work in progress according to the 49-year-old star who admits being grateful to have found "a partner I can work with." She said she never prayed for perfection, just someone "who wants to do the work." And someone did.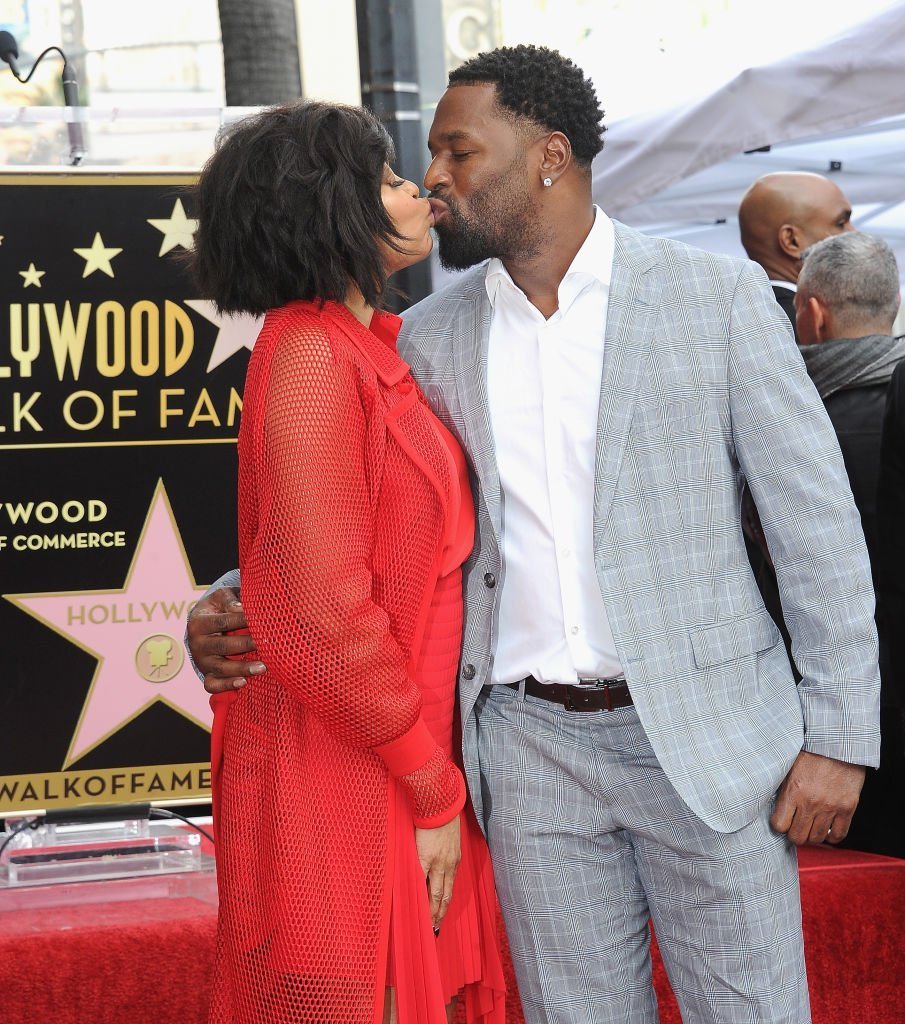 ABOUT THEIR WEDDING
Henson told ET's Kevin Frazier during the 2019 Emmy Awards in September that she and Hayden have set their wedding date for April 4, 2020. 
She also revealed they decided to get married in wine country where Hayden fell in love with her. 
"We both went to the wine country and it was our first time together at the same time. He had never been, I had never been, and I did feel him fall in love," Henson shared. 
As for honeymoon plans, the actress divulged that they're considering an exotic place that both have never been to.
NO-FRILLS BRIDE
Meanwhile, Henson told Stephen Colbert that she's a no-frills bride who doesn't care about the nitty-gritty of wedding planning. In fact, she told her wedding planner not to show her any samples from suppliers and not to throw her a bridal party. 
"I'm not a bridezilla. Please, I just want to say my vows in front of people I love, eat good food and have fun. That's it!" she said. She also explained that she didn't want to lose any sleep on her wedding dress so she entrusted it to Vera Wang. "I know she's going to have me look beautiful," she predicts. 
No doubt Henson will be the most beautiful person in that wedding with the inner glow she'll be exuding marrying the man she prayed for. We can't wait to see it in April.