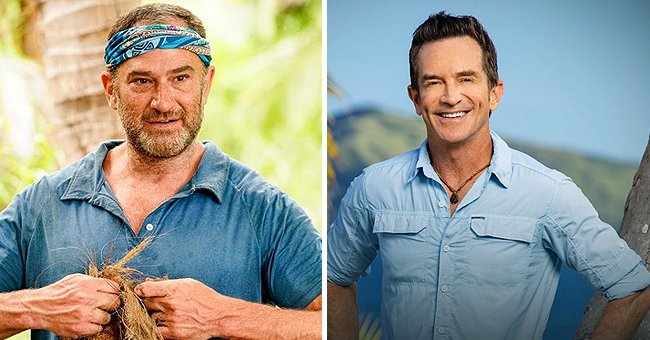 Instagram/officialsurvivor_cbs | Twitter/WLOS_13
Dan Spilo's Removal from 'Survivor' Was Addressed during the Show's Finale Reunion Special
The most controversial season of "Survivor" just came to a close. It marked the first time someone got the boot from producers, and the first time the reunion part of the finale didn't air live. In the pre-taped special, host Jeff Probst spoke candidly about Dan Spilo's ousting.
When all but three of season 38's contestants joined host Jeff Probst for the reunion special, he had an earnest conversation with them over the show's handling of allegations against Dan Spilo for inappropriate misconduct.
"You were right to step forward despite a lot of risk."
Contestant Kellee Kim raised concerns about Dan's behavior, and she later took it up with producers before she was eliminated from the game.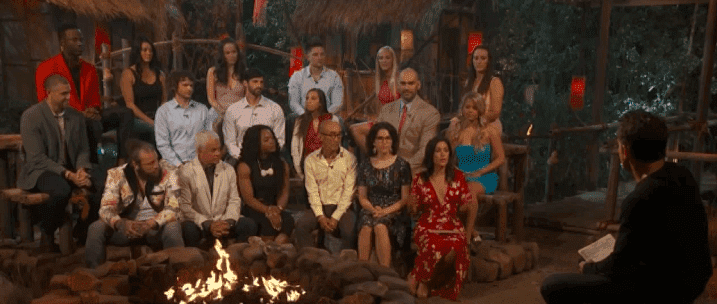 Jeff Probst talks to contestants of season 38 of "Survivor" during the reunion special on December 18, 2019. | Source: YouTube/ Entertainment Tonight
He received an official warning, but it wasn't until Dan touched a female producer's thigh when they climbed into a transport boat that Dan received a swift and final exit from the competition.
"We intended to do the right thing. But in the months that have passed, we have learned so much about what we could have and should have done instead. And if this happened today, we would handle it much differently," Jeff said. "We are committed to doing our part to turn this into something positive."
Elizabeth Beisel and Jack Nichting didn't attend the reunion, along with Dan Spiro, who had been uninvited after his final transgression. Jeff admitted that Kellee's concerns were legitimate, that she was right for speaking up as he added:
"You were right to speak up, you were right to step forward despite a lot of risk, to speak your truth and I want to acknowledge and apologize for your pain. You didn't ask for it, and you didn't deserve it."
The hardest part for Kellee had been the lack of support she received after expressing her concerns about Dan's behavior. Kellee felt like no one believed her, and Jeff admitted that she should have been taken on her word.
Before the pre-taping of the reunion special took place, sources that spoke to PEOPLE said that several contestants had second thoughts about attending.
Kellee got voted off the game shortly after she spoke up against Dan's behavior, and with him still in the game at the time, he spoke about her accusations in the subsequent tribal council.
Dan apologized and said it mortified him to think that he's made someone uncomfortable with his actions and expressed his gratitude for working in an industry that formed the #MeToo movement. After the episode aired, Dan received his ban from appearing on the reunion special by the CBS legal department.
Dan Spilo planned on apologizing for his actions after receiving the boot on the reunion show, but since he could no longer attend, he issued a statement through PEOPLE.
He wanted people to know that he always tried to interact with others decently. Dan said he felt "deeply sorry" for the negative impact his actions had on Kellee and hope on making amends through being the person he aspires to be.
Please fill in your e-mail so we can share with you our top stories!