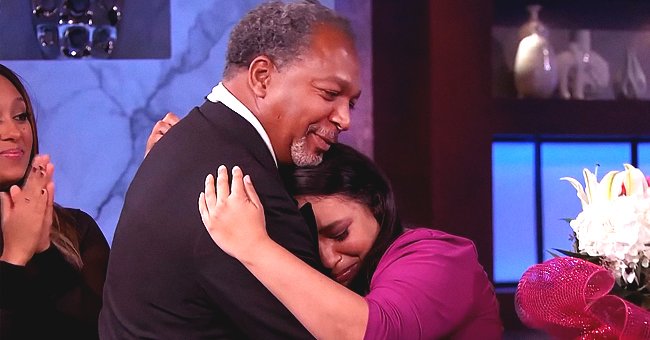 Youtube.com/The Real Daytime
'The Real' Ladies Help Reunite Woman and Her Father after 33 Years Apart
"The Real" women aren't just about drama. In one touching segment, they helped a father and his daughter reunite on their show, and, as expected, the tears flowed.
The women of "The Real" learned about a fan named Jodie Smith who had never met her father. Using their resources, they came together and changed the woman's life.
The story goes that Kevin Johnson and Jodie's mom met in the military and later had a child. The mother then moved away without giving Johnson any information about her whereabouts.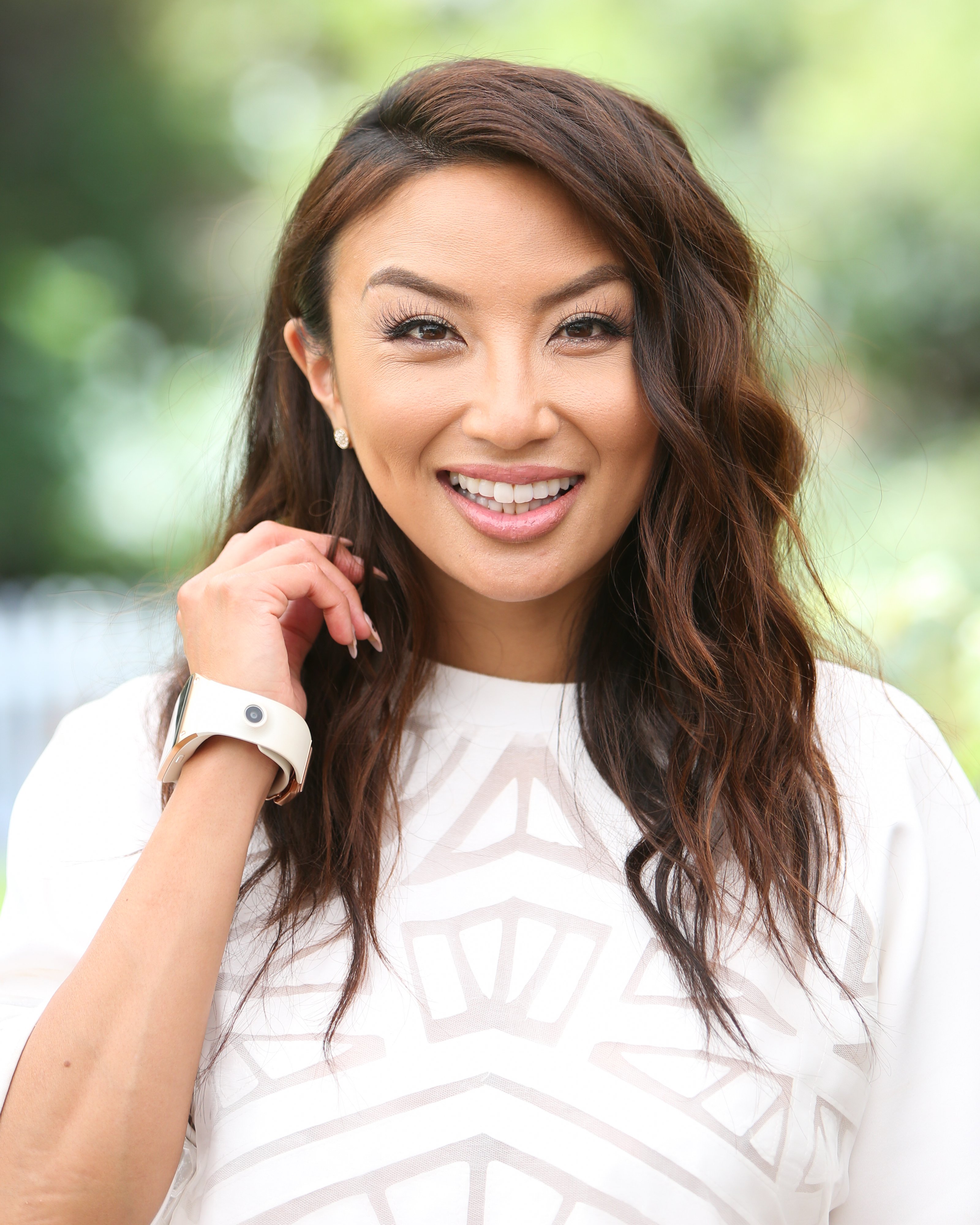 Jeannie Mai visits Hallmark's "Home & Family" at Universal Studios Hollywood on June 11, 2019 | Photo: Getty Images
Father and daughter separated
She also left no form of contact for Johnson to reach her. Over 30 years passed before Johnson saw his former love on Facebook. He reached out about his daughter. The video of their reunion is found below.
Smith's parents had a back and forth on social media before the mother called her daughter over. Unbeknownst to Johnson, his daughter lived with her mom and was eager to talk.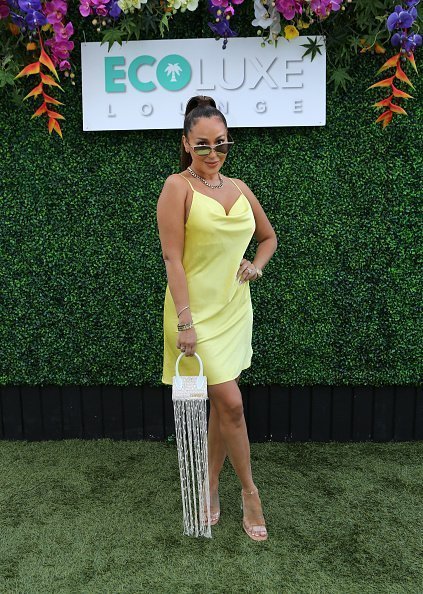 Adrienne Bailon-Houghton attends Debbie Durkin's EcoLuxe Lounge TV Awards at The Beverly Hilton Hotel | Photo: Getty Images
The first conversation with dad
As Smith shared the story with "The Real" hosts, she teared up. The same thing happened, she said, when she first spoke to her dad — they cried for half an hour.
Nearly the same thing occurred on the show when the two finally met in person. Johnson stepped out with a large bouquet for his daughter.
An emotional reunion
When he reached her, the two hugged intensely and then sat down. At one point, Smith rested her head on her father's shoulder. One of the hosts asked Johnson what he's feeling.
"I feel like a piece of my spirit is back with me. I've become more of a spiritual person in the last couple [of] years. I was missing something, but not anymore."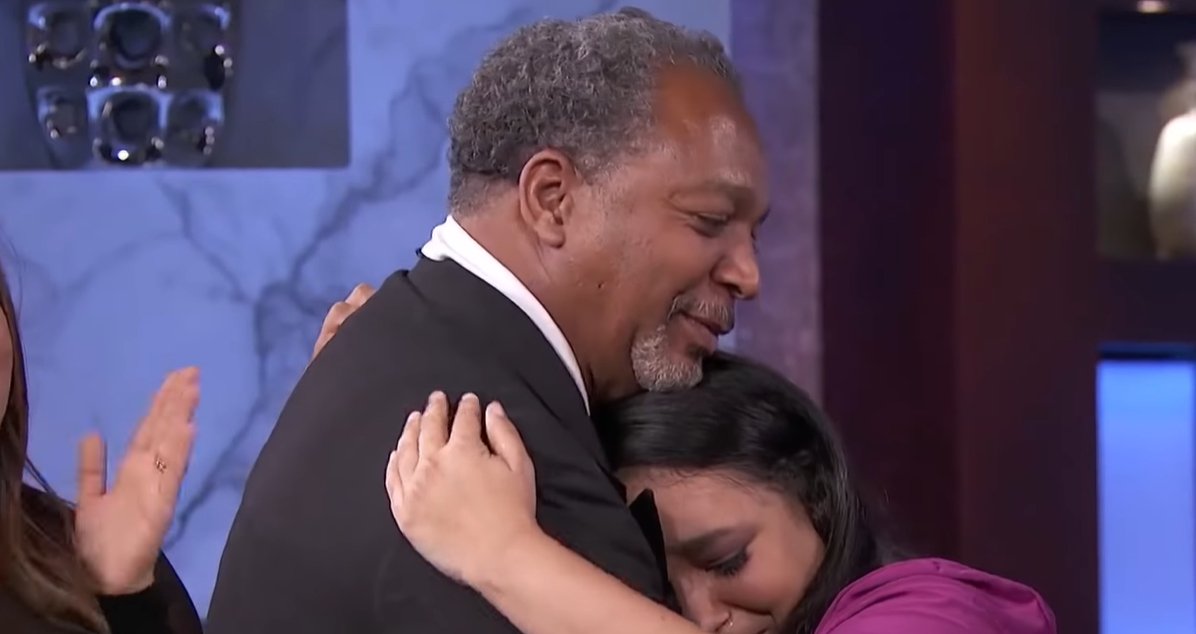 Woman reunited with her father after 30 years on "The Real" | Photo: YouTube/ The Real Daytime
Johnson was also looking
Johnson had been searching vigorously to find his daughter, who, understandably, said she was "overwhelmed" by the moment. The ladies on the show had more in store, though.
They would go on to pay for Smith to fly out to see Johnson's mother, her only surviving grandmother. Host Tamera Mowry encouraged the pair to keep them updated on their new lives.
Reunion story in China
The story is similar to that of a man in China who reunited with his family thirty years after he wandered away from a construction site as a child and got lost.
He used a website to match his DNA to his parents, and in a very emotional display, the family came together in March this year. Now 33, the man and his parents cried heavily as they hugged.
Loni Love's memoir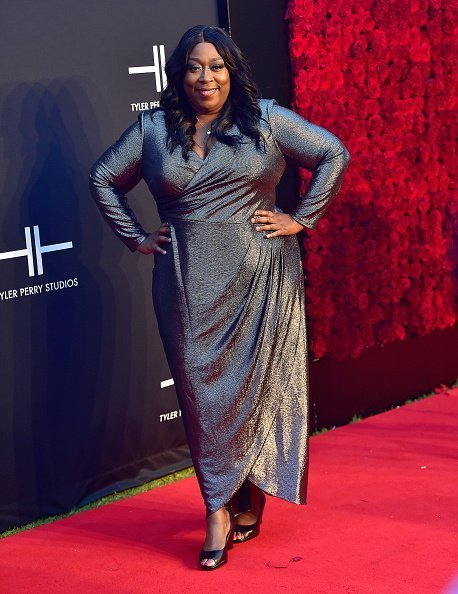 Loni Love at the Tyler Perry Studios Grand Opening Gala on October 5, 2019 | Photo: Getty Images
Another tearful incident on "The Real" took place in October when Loni Love announced her new memoir. "I Tried to Change So You Don't Have To" is meant to be a funny book, but it also has a deeper meaning.
Love got emotional as she explained how the book helped her look back on lessons learned through relationships. She's come a long way since failing in that department, and we're happy for her.
Please fill in your e-mail so we can share with you our top stories!