Sarah Paulson Has Been Dating Holland Taylor for 4 Years - Here's a Look at Their Relationship
With the rise of the LGBTQ movement, same-sex relationships are no longer being treated indifferently and are actually being praised for going against the odds.
Sarah Paulson,44, and Holland Taylor, 76, have made headlines not only for their LGBTQ relationship but also for their age 32-year age gap.
The couple has been together for four years and it seems their relationship is in for the long-run. Here's a look at their journey together.
FIRST IMPRESSIONS
The "American Crime Story" actress met Taylor over a decade ago but was then still in a relationship with someone else. However, she admitted that Taylor was "probably the most exquisitely beautiful woman."
Paulson was dating Cherry Jones at that time, an actress 18 years older than she was. However, things did not work out.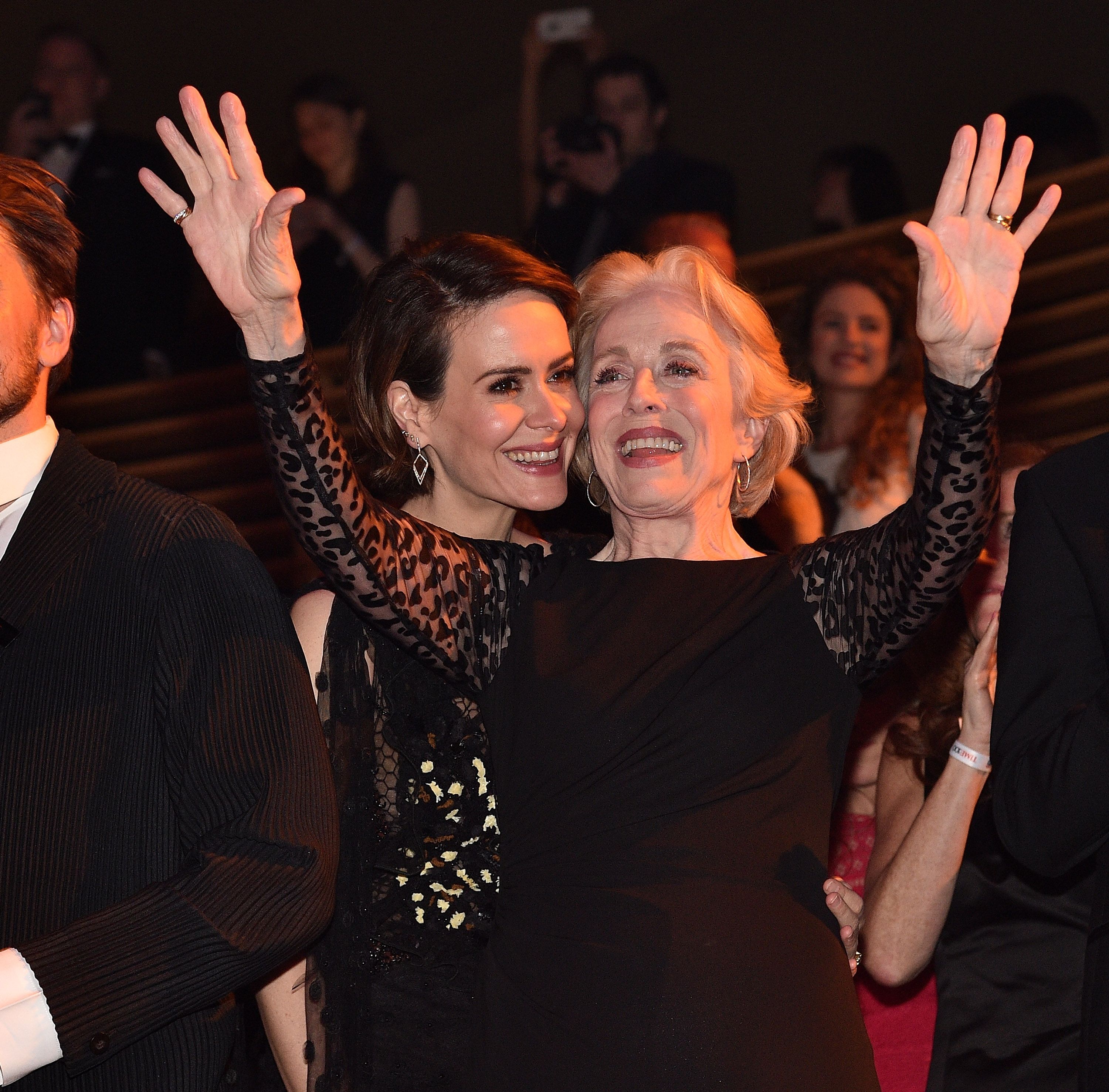 It wasn't until years later that their paths crossed again, which lead to them following each other on Twitter and exchanging messages before eventually going out for dinner.
They have been dating ever since, although keeping their relationship private and low-key. However, the couple can occasionally be seen walking down the red carpet together.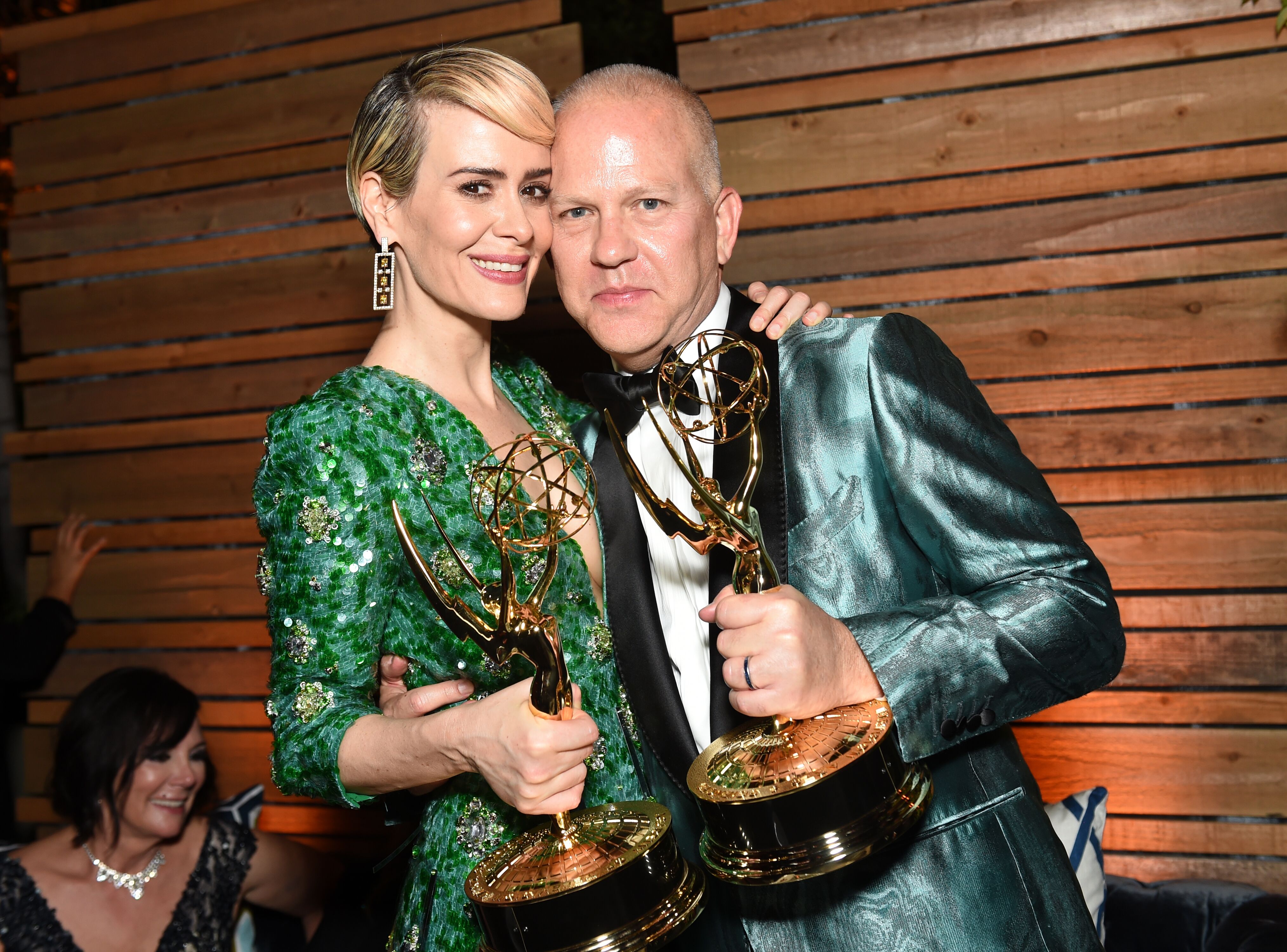 Paulson explained:
"My choices in life have been unconventional, and that's my business. I do want to live responsibly and truthfully without hiding. It's complicated because there is a lot of hate in this world."
Having such decisions as the actress maker her braver and perhaps encourages others to do the same and to love without limits.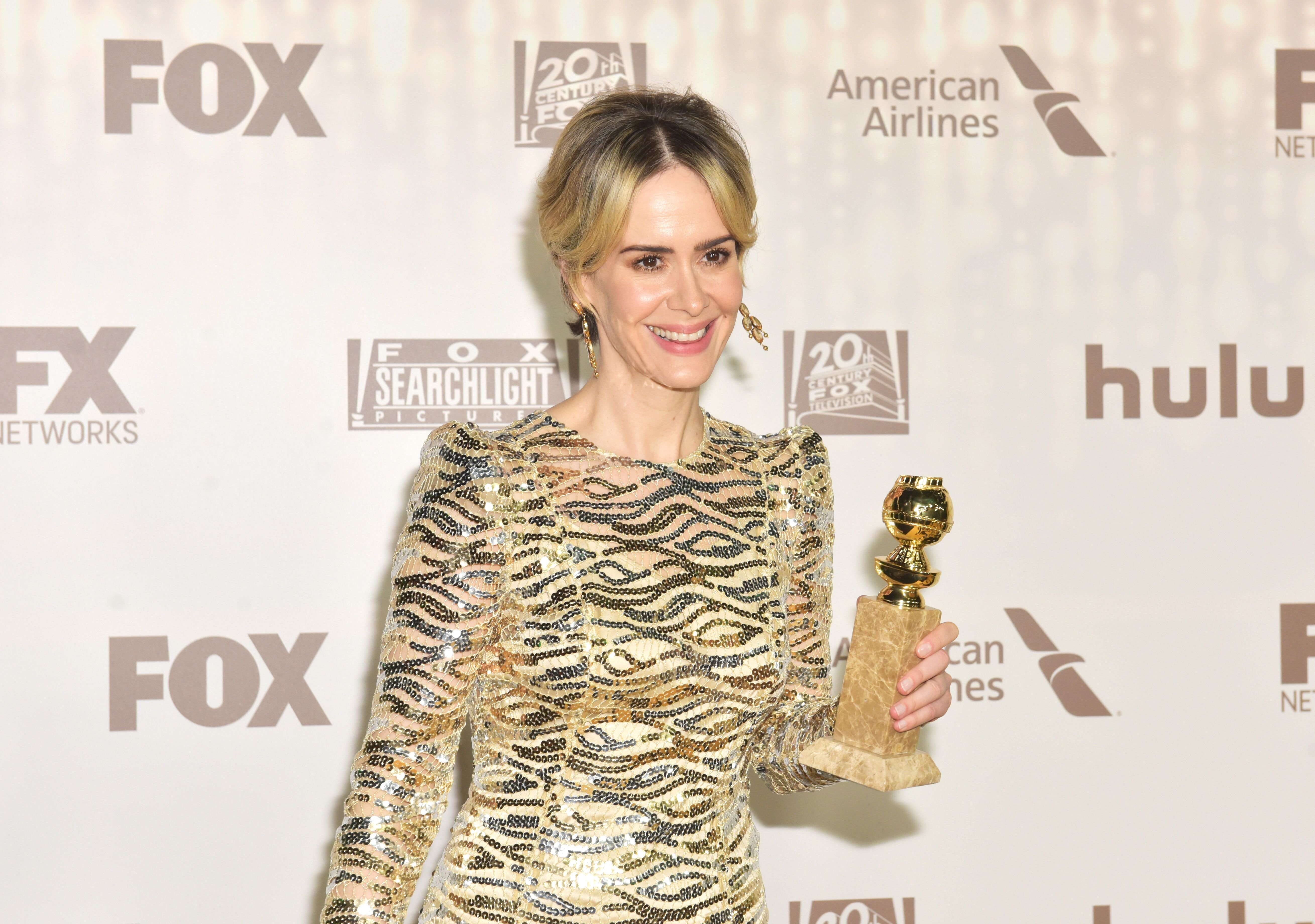 TAYLOR SPEAKS ABOUT HER ROMANCE 
Taylor admitted her relationship with Paulson in November 2015, saying that it was the best thing that has ever happened to her. She said:
"I'm from an older generation and for me, it's quite surprising how people talk about personal things of any kind in the press. It's not natural to me."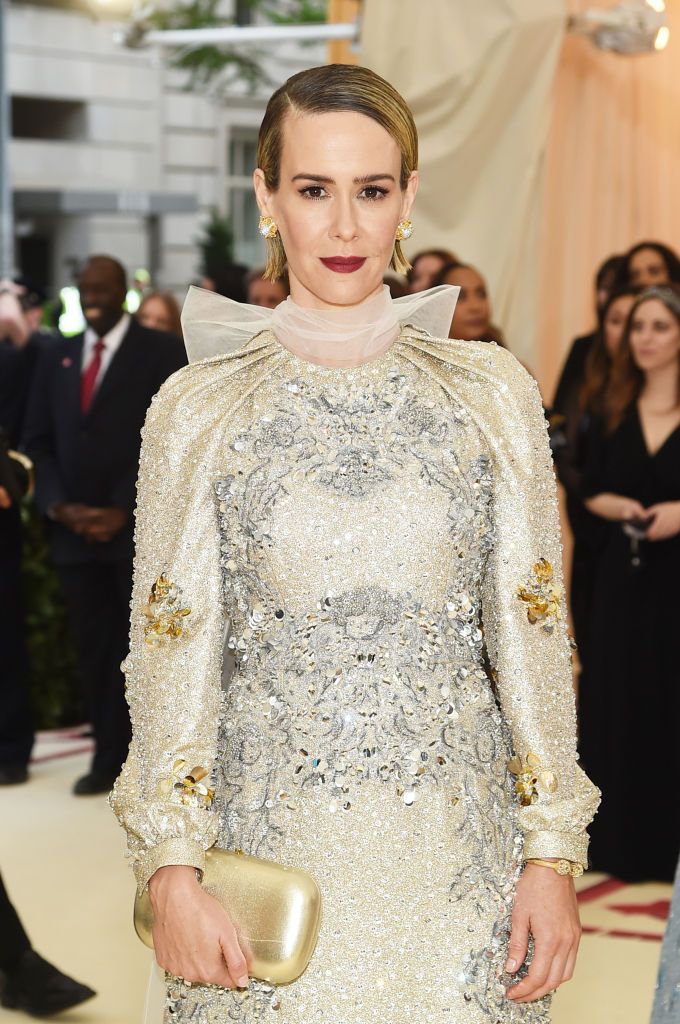 PAULSON CONFIRMS THEIR RELATIONSHIP
It wasn't until 2016 that Paulson publicly spoke about her relationship with Taylor in an interview with the New York Times and shared how they didn't expect the public to grow interested in their love life.
The Emmy Award-winning actress shared that her choice of partners is not always what society's idea is, but she is entirely in love with Taylor.
Paulson also emphasized how their three-decade age gap has significantly contributed to making their relationship work. She said:
"I think there's a greater appreciation of time and what you have together and what's important, and it can make the little things seem very small. It puts kind of a sharp light mixed with a sort of diffused light on something."
A DIFFERENT PERCEPTION OF WORKING WITH WOMEN
Paulson's perception of many things has changed over time, including that of working with other women in harmony.
After filming "Ocean's 8" alongside Cate Blanchett, Mindy Kaling, Rihanna, Anne Hathaway, and Sandra Bullock, the actress's beliefs changed.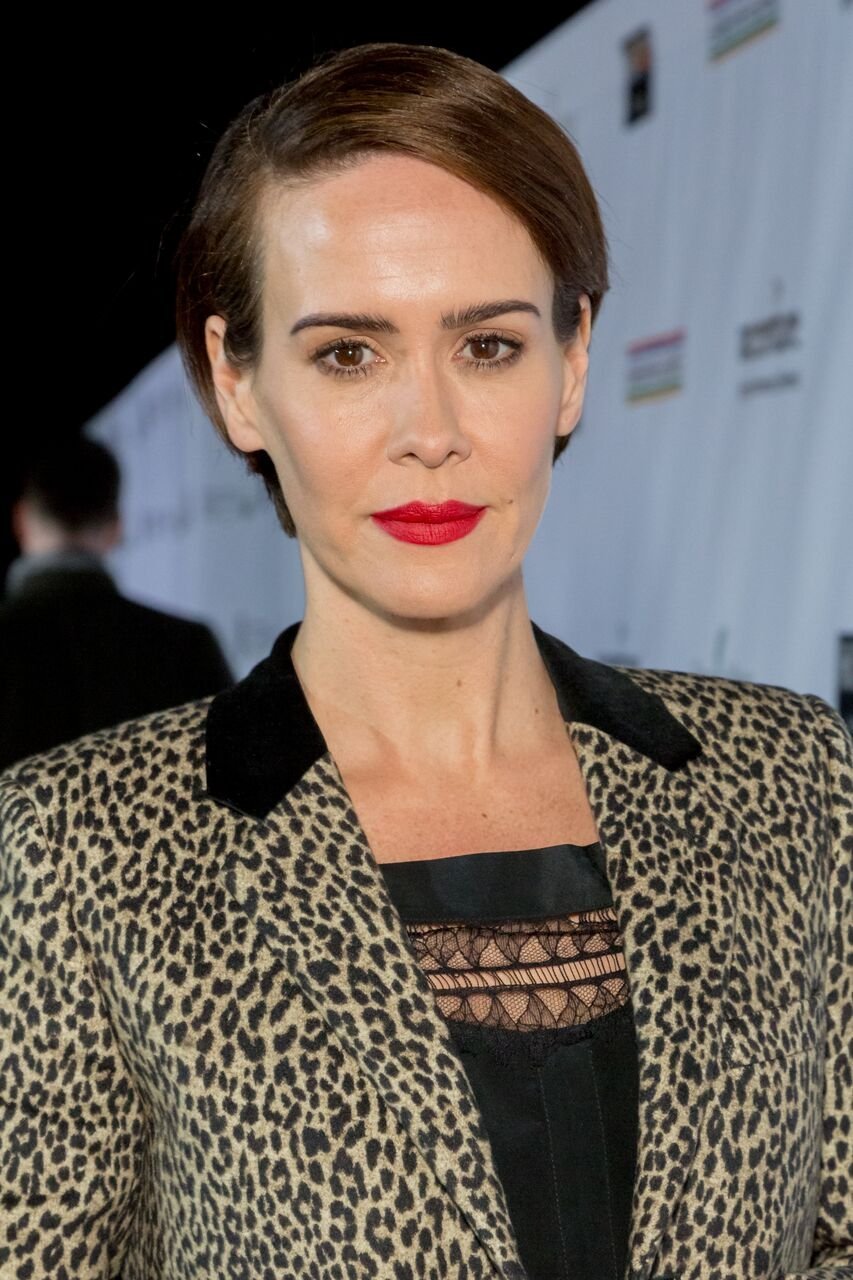 Unlike what she thought, there was not much cattiness and disputes between the ladies, she realized that the seven women worked well together professionally, all while supporting each other.
POSSIBILITY OF CHILDREN
While becoming parents is never off the table for the couple, Paulson admitted that her busy work schedule allows her little time to have other responsibilities. 
The actress does not want to have children if she is not ready and sees them as the best and worst thing that happened to her. She said: 
"It was hard for my mother to be everywhere, to come to the school play, and make a living. I've always known what I wanted out of my professional life."