Carrie Underwood Reveals She and Mike Fisher Wanted Children with a Closer Age Gap
Carrie Underwood and her husband Mike Fisher have opened up about their two sons and how they initially wanted them to have a much closer age gap.
The country singer and Fisher, 39, welcomed son Isaiah Michael, 4, in February 2015. The pair wanted another child soon after that but they struggled with miscarriages.
Underwood, 36, explained:
"We initially in our lives kind of wanted our kids a little closer in age. That didn't happen, because God has a different plan sometimes."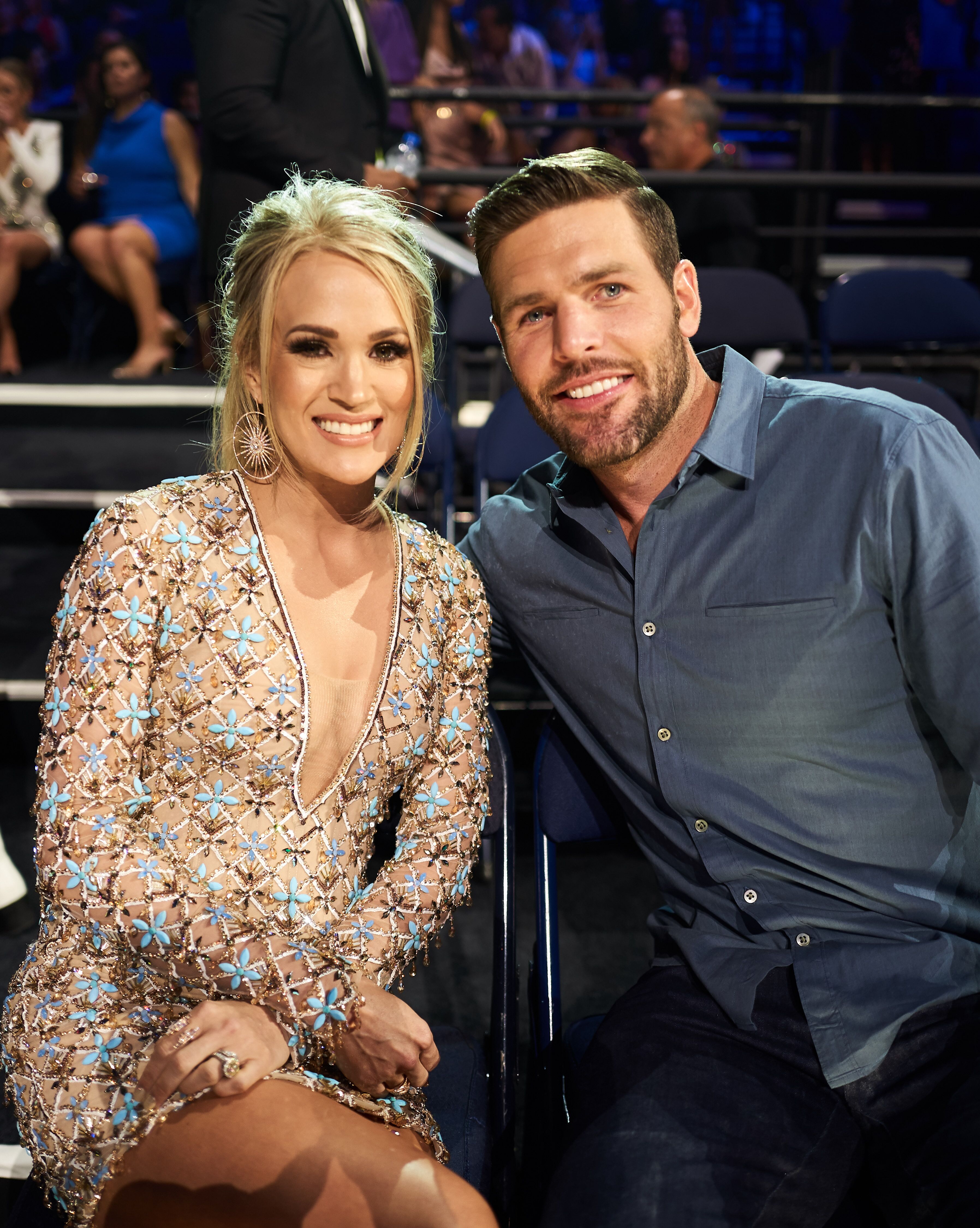 UNDERWOOD'S THREE MISCARRIAGES
In early 2019, the CALIA creator and her husband conceived but she suffered a miscarriage. The same year, the country singer suffered another loss.
Her third miscarriage came in 2018 before the couple could welcome their second son Jacob Bryan, 11-months-old. The little boy joined the family in January 2019.
THE BENEFITS OF HAVING AN OLDER KID
Ultimately, having their children so far apart has worked in their favor. Isaiah being a bit older allows him to assist his parents in taking care of his little brother.
Underwood shared the boy's role stating:
"Being almost 5 years old, he's just so helpful, and he looks out for his little brother. And he's good at [obliging] when you ask him to do something; he's a very task-oriented child. So if you ask him to do something, he wants to feel helpful and he wants to do it and be a part of things."
ISAIAH STILL GETS TO BE A CHILD
However, being a big and helpful boy isn't all Isaiah is allowed to be. His parents encourage him to still be a child and his mother recently reminded him that they needed to write a wish list to Santa Claus.
UNDERWOOD'S PRAYER FOR A 2ND CHILD
When the "Cry Pretty" singer became pregnant with Jacob, she was concerned about having a fourth miscarriage. After leaning on her faith and trying to stay positive throughout the first three losses, the musician "got mad" at God.
She prayed one day while cuddled up with Isaiah and asked God to "shut the door" or allow her to have her second child. Her prayer was finally answered when she had her second son.