People: Wayne Brady 'Conferred' with 16-Year-Old Daughter Malie about Competing in 'The Masked Singer'
Actor and comdian Wayne Brady revealed he needed the permission of his daughter to compete on "The Mask Singer," and fulfill a life-long dream.
Wayne Brady is as talented as they come and embodies four talents. He is an accomplished actor, comedian, TV host, and singer.
At the just-concluded Fox singing show, "The Masked Singer," Brady got unmasked as the face behind the "Fox" costume. Not only that, he won the much-coveted Golden Mask and is one happy man.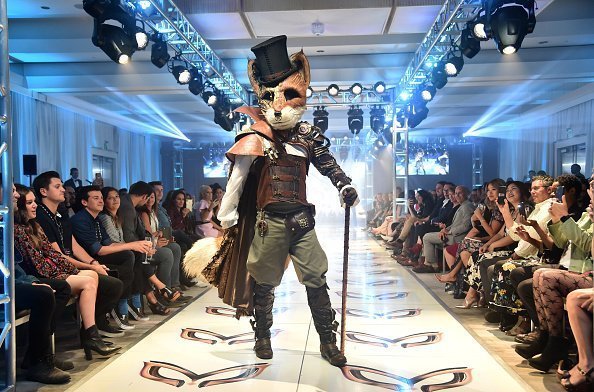 A FATHER AND DAUGHTER AGREEMENT
The "How I Met Your Mother" star wanted to get on the show after season one aired early this year, but he told People that he could not sign on until he got his daughter Maile's permission. He said,
"I conferred with my daughter because the coolest person is always going to your 16-year-old daughter, and I asked her what she thought about me doing it."
The actor, who is close to his ex-wife, Mandi, and works with her as his producer, also asked what she thought. The two women permitted him to compete, and the rest became history.
THE BEST KEPT SECRET
Throughout the season, Brady wrote in his hints that he has a daughter. He told the news outlet that Maile and her mom were the only people who knew, and they guarded his secret jealously.
He wrote that he was born to star in the soap opera, and commended his daughter for "Killing" her part
While the show aired, the judges thought the "Black Lightning" star sounded like the award-winning actor, Jamie Foxx. But the "Let's Make a Deal" host does not believe they sound alike.
FULFILLING A DREAM
Wayne Brady also said that being behind the mask helped him fulfill his dream of acting like a superhero with a hidden identity. He noted,
"It's pretty much the dream that I had when I was 8-year-old in Orlando. So, life is great."
Beyond the dream, the "Whose Line is it Anyway" comedian is ecstatic that he got to make his daughter, and himself proud. For him, that's all that matters in the end.
THEY SHARE MORE THAN MUSIC
Back in November, there were speculations that the actor-singer was "Thingamajig." But he told PEOPLE Now there is no way the clues to the mask refer to him, adding that if he were, it would be cool.
Now that the show is over, Brady returns to his other commitments, which includes his daughter. Last December, the father and daughter appeared together on an episode of "The Bold and Beautiful." 
In an Instagram post, he wrote that he was born to star in the soap opera, and commended his daughter for "Killing" her part. The dad-of-one, like his daughter, started his career as a teenager.
Since then, the actor has won several awards and continues to build an impressive resume. Brady is committed to his craft, family, and he is currently riding on cloud nine from his Golden Mask win.