'The Masked Singer' Gives a Glimpse at New Season 3 Bizarre Costumes
"The Masked Singer" just released a preview teasing fans with the next batch of masked singers for the show's third season. Fans have already started making their predictions.
The season two finale for "The Masked Singer" brought with it a lot of surprises. First it was announced that Wayne Brady, who was masked as "The Fox" was crowned champion.
His jaw-dropping reveal was received with a lot of mixed reviews. Throughout the season, many fans had speculated that Jamie Foxx had been the one behind Brady's powerful voice.
Fans were given something else to look forward to as the episode only got juicer when the network decided to tease them with a preview of the upcoming season.
In the clip, wearing a purple overalls, Nick Cannon rolls out a large delivery truck filled with wooden boxes containing the show's costumes.
His first stop is in Beverly Hills, where he arrives at a gated mansion and is welcomed by a tutu wearing Chihuahua, and it's owner.
Before he enters, Nick rings an intercom with the address 3340 on it. The first clues have many fans convinced that it is reality star and hotel heiress, Paris Hilton.

After dropping off a white mouse wearing an embellished and floral tulle dress, some fans don't think it could be Hilton and think the small dog is hinting at another famous blonde. One fan 
explained:
"I saw that chihuahua and immediately thought of Elle woods, lemme find out my girl Reese Witherspoon can sing ?."
The chatter around whether or not the mouse is Witherspoon or Hilton is at the center of all the debates on social media regarding fan predictions.
Other costumes that Cannon delivered included a Robot, Banana and pink fluffy monster. The robot is another contender that had many people are excited because of the hint at a country or cowboy background.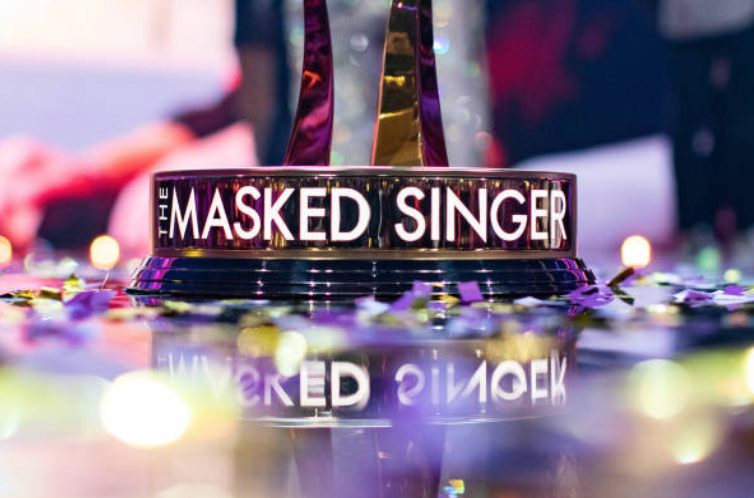 Some people suspect it could be "Old Town Road" singer Nas X or Blake Shelton. Either way fans are keeping their fingers crossed that it is a country singer.
The clip also revealed that season three of "The Masked Singer" will premiere right after the super bowl on February 2nd.