Kourtney Kardashian's Son Reign Displays Festive Colors in Adorable Photos near Christmas Trees
The holiday spirit is in full effect at Kourtney Kardashian's home. Little Reign is especially joyful in new pictures his mom shared on social media. 
As Christmas nears, the Kardashian clan continues to boast their holiday decor via their social media pages. On Thursday, Kourtney shared a sweet post of one of her kids showing his holiday spirit. 
Reign, five, graced his mother's Instagram page with cuteness levels going off the charts. He was rocking classic Christmas colors in the pictures found below. 
Reign shares Christmas joy
In a three-part slideshow, Kourtney captured the delight of Reign, whom she shares with ex-boyfriend Scott Disick, as he stood near a Christmas tree. 
The young boy wore plaid pajamas and a large red hat, a matching jacket, and red and white converse shoes. He was in a large hall and another Christmas tree stood behind him.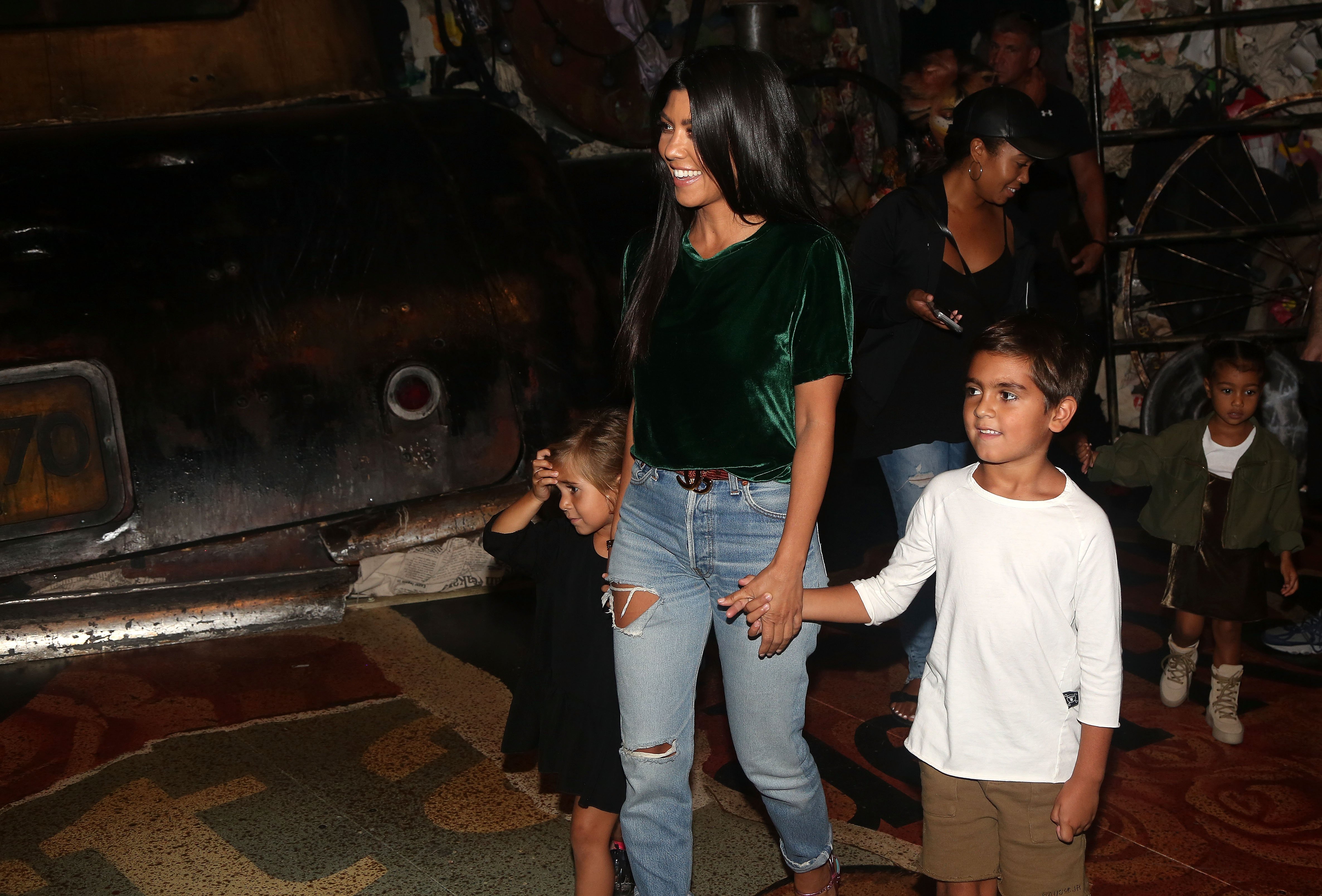 He appeared to be moving
In the first shot, Reign is making a funny face and has his hands up as if dancing. His long hair was let loose in all three photos. In the second shot, most of his face is hidden, but his hands are up once more. 
The final shot appeared to have been taken in someone's closet. Reign sits on a cream floor and leans back. He's looking straight at the camera with a neutral expression on his face. 
Reign's funny expression
"Ya feel me smoove?!" Kourtney wrote in the caption, quoting something her son said before while playing outside last month. The comment section was filled with words of admiration. 
As expected, there were also a few people who commented on the boy's long hair. Back in late November, Kourtney posted a clip of Reign using some monkey bars with his hair let loose. 
Kourtney hits back at haters
Kourtney seemed to address the issue in her caption, saying, "Anyone with hair comments is absolutely jealous of these divine locks." Of course, the haters still spoke up. 
Many came to Kourtney's defense, noting that Reign was old enough to decide if he wanted to cut his hair, and the reality star was probably not forcing him to keep it long. 
She gets a massage
As for the massage Kourtney got from her kids in Costa Rica, the kids looked pretty willing to do that, too. Reign joined his sister Penelope, seven, in helping her mom relax on vacation. 
The two stood at their mother's foot while she lay down on a massage table in a room with an outside pool. Each of the two tots had a hand to their mom's legs. 
Kourtney also has an older son, Mason, ten, with Disick. We hope all the kids are as excited as Reign looks in the recent photos and wish them happy holidays.