Adrienne Bailon, Pink Flamingo on the 'Masked Singer,' Receives a Bronze Third-Place Finish
"The Masked Singer" fans were stunned to discover who top contender The Flamingo rally was.
Season 2 of "The Masked Singer" has come to an end and with it the revelation of the three top contenders, The Fox, The Rottweiller and The Flamingo.
Taking third place, The Flamingo, a top-rated contestant all through "The Masked Singer" season 2 turned out to be Adrienne Bailon Houghton, one of the four hosts on the talk show  "The Real"
Adrienne revealed that she'd been told that she didn't have the talent to be a solo act.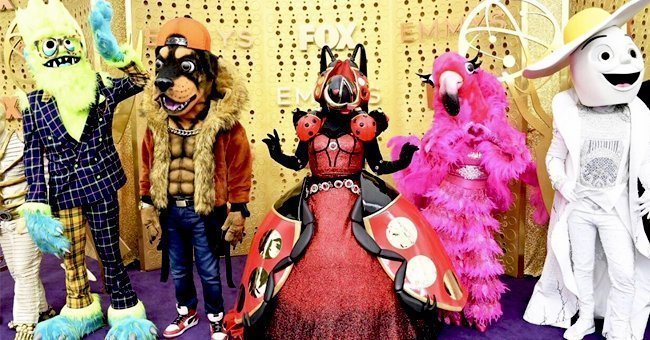 ADRIENNE BAILON SUSPECTED OF BEING THE FLAMINGO
Eager fans had been questioning The Flamingo's identity, and many suspected former Cheetah Girls singer Adrienne, but she always denied it.
The audience felt that the various clues dropped throughout the season indicated that Adrienne was a strong contender: 
THE CLUES TO THE FLAMINGO'S IDENTITY
The clues certainly fit Adrienne. The Flamingo had grown up singing in the church choir, she has a passion for pink, she has a connection to Spanish culture and she had attended medical school...
ADRIENNE BAILON DENIED BEING THE FLAMINGO
Adrienne pointed out that her intense work-schedule on the daily talk show she co-hosts, "The Real," would make her participation in "The Masked Singer" impossible - revealing a talent for dissimulation at least equal to her singing!
"THE MASKED SINGER" BOLSTERED ADRIENNE BAILON'S CONFIDENCE
Adrienne took the third spot on "The Masked Singer" and was unmasked, one of the high points of the season
In an emotional moment, Adrienne revealed that she'd been told that she didn't have the talent to be a solo act.
Her participation in TMS, beating out such luminaries as Patti LaBelle and Seal, boosted her confidence in her own abilities, and in her voice.
Hopefully, we will soon see Adrienne back on stage with a mike, but this time without a mask.
THE FOX TAKES THE TOP SPOT
The grand finale of the second season of "The Masked Singer" saw The Fox take the palm, after the elimination of 13 contestants, all talented and successful singers.
The Fox was presented with the Golden Mask - and the star behind the fox mask turned out to be Emmy winner actor/ comedian Wayne Brady.
The final three contestants were the Rottweiler, the Flamingo, and the Fox. The Flamingo was revealed to be Adrienne Bailon Houghton; and second place went to the dogs - Rottweiller Chris Daughtry...
We can't wait for Season 3!