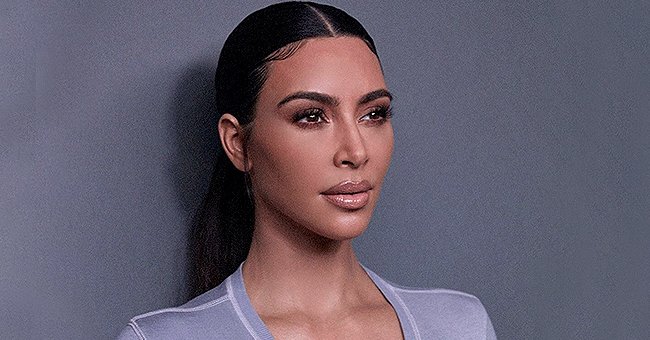 instagram.com/kimkardashian
Kim Kardashian West Embodies Elizabeth Taylor Wearing a Sequined Black Dress in New Photoshoot
Kim Kardashian West showed out in an Elizabeth Taylor outfit in her latest magazine cover. She looked incredible but for some, she missed the mark in some aspects.
Kim Kardashian West, 39, is all about beauty and glamor, so it's no surprise she tried to encapsulate that which defines one of the greatest beauty icons of all-time.
The reality star posed on a white bed for 7Hollywood magazine and shared some photos on Thursday. Kim looked striking in the Elizabeth Taylor-themed shoot. Her post is found below.
A replica of Elizabeth Taylor
The "Keeping Up With the Kardashians" star left behind her usual straight extensions and instead put on a black wig that looked just like the British-American actress' hair back in the day.
Kim also sported a pearl necklace, hanging earrings, and a diamond bracelet. Taylor was known for her luxurious jewels and ever-present sparkles.
The dress Kim wore featured a full glittered bodice that hugged her curves tightly. The upper part of the black piece covered Kim's chest with a sporadic wavy design.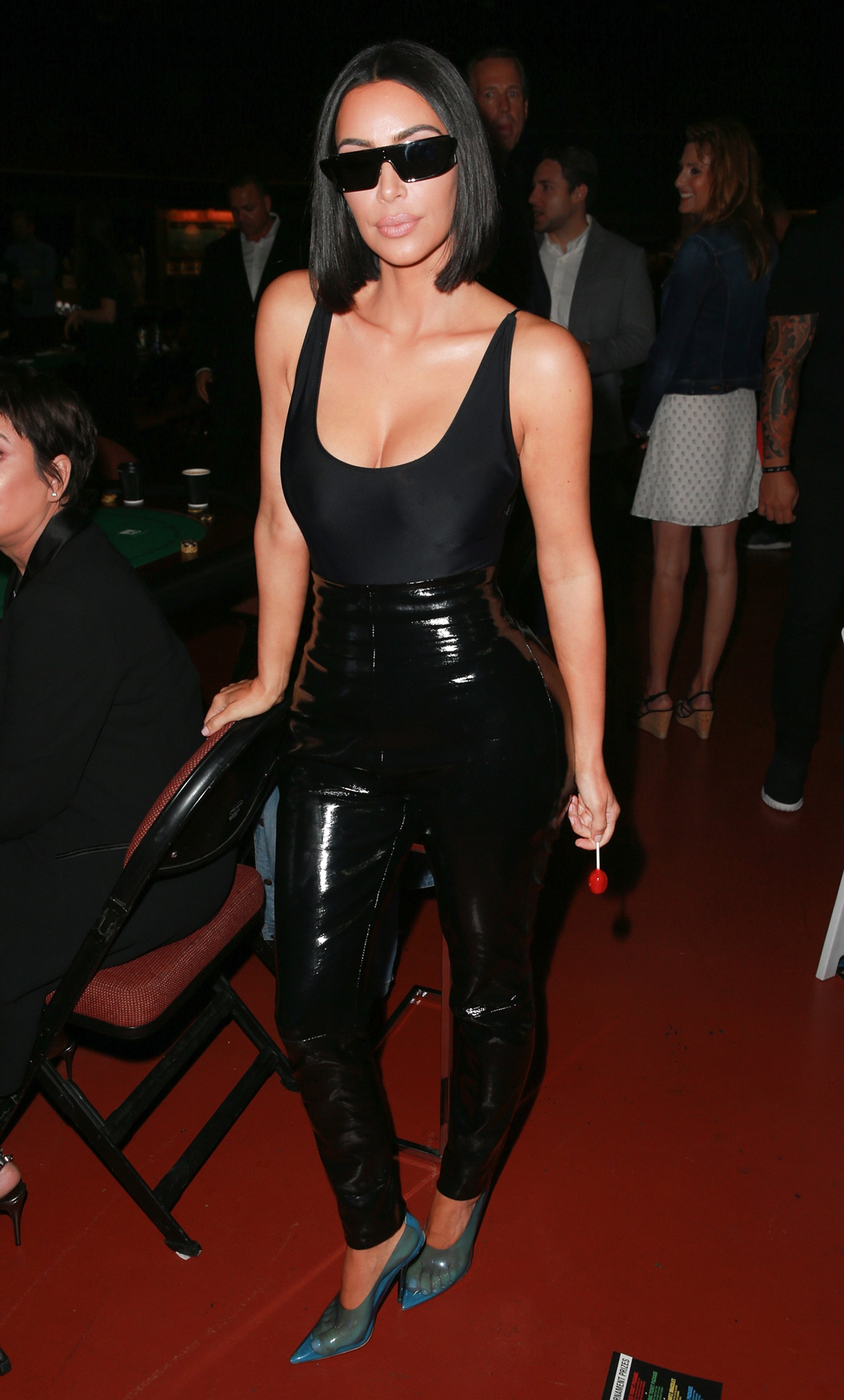 Kim Kardashian attends the "If Only" charity poker tournament in Inglewood, California on July 29, 2018 | Photo: Getty Images
Kim's look was timeless
Kim wore stocking and black stilettos in the first couple of pictures that showed her lying down on a white bed. In another photo, she wore a long-sleeve dress with a deep neck and a high slit.
The last shot showed her in grayscale mode wearing a very short dress that opened up down her middle to reveal ample cleavage and her belly button.
In the caption, the beauty mogul credited Thierry Mugler as the designer. The real Elizabeth Taylor sadly passed away in 2011 at 79 years old due to congestive heart failure.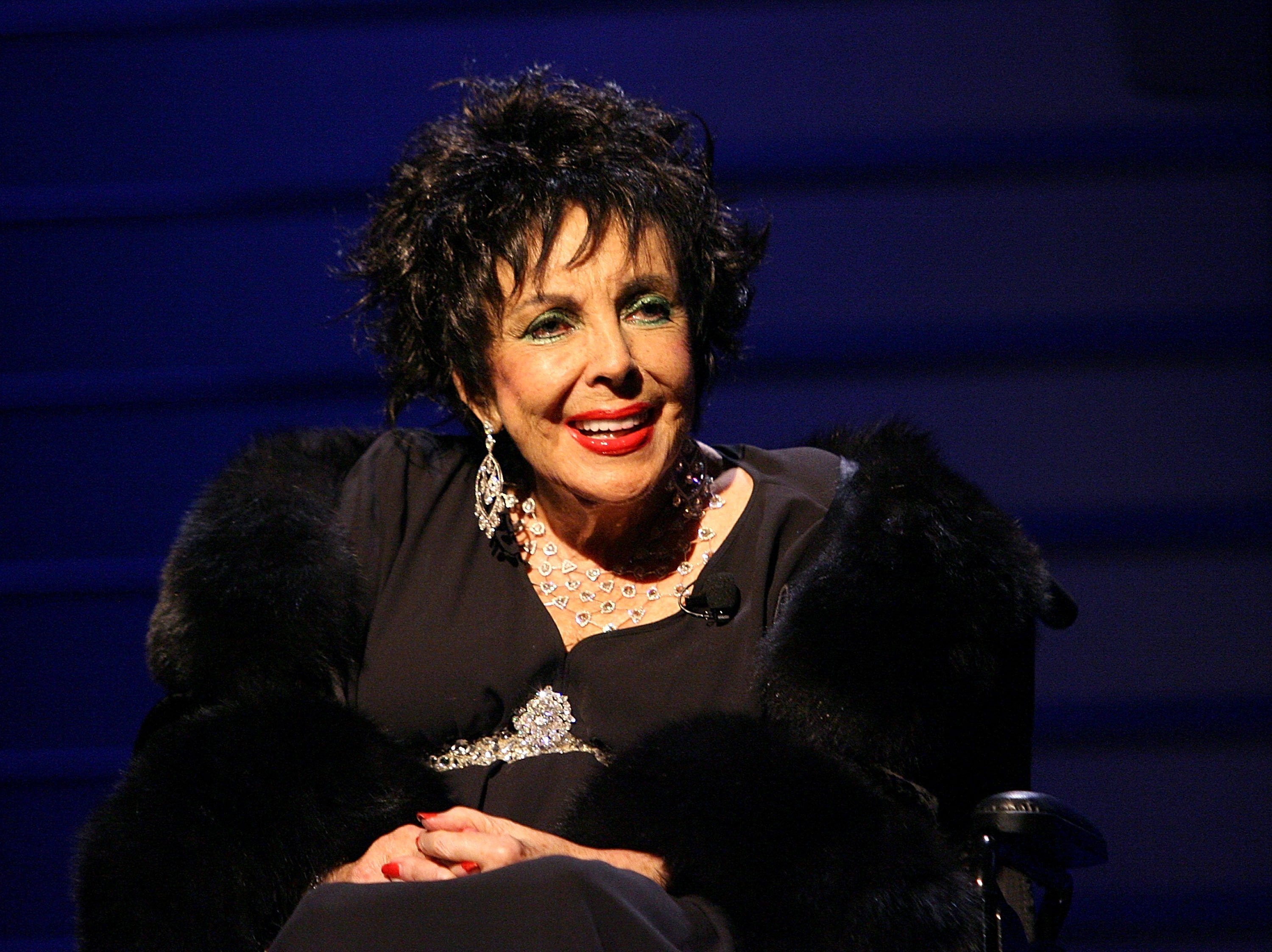 Elizabeth Taylor attends Macy's Passport Gala in Santa Monica, California on September 26, 2008 | Photo: Getty Images
People criticize Kim's darker look
While Kim looked stunning in the photos, many people took issue with how dark her skin tone appeared — in the first photo, especially. Once again, the star was accused of cultural appropriation.
Another term that people espoused a lot was "blackface," which typically refers to the use of makeup on a person of non-black origin for them to portray a black role.
Although Kim is of Armenian descent, several people felt she had no place looking that dark and should have spoken up about it during the shoot.
Kim changes the name of SKIMS line
Kim faced similar backlash back in August when she named her new shapewear line Kimono, a word used in Japanese culture for a style of robe in the region.
The mother-of-four subsequently changed the name and released a statement addressing the incident. Meanwhile, the reality star still has other things to take care of.
For instance, the fact that sister Kourtney Kardashian is pulling back from creating content for the show has led to frustration for both Kim and Khloe Kardashian.
Kim speaks on Kourtney's withdrawal from KUWTK
Kim sat down with Ellen DeGeneres to explain the impact. It turns out, Kim and Khloe have had to pull Kourtney's weight because Kourtney only wants to film when "she feels like it."
Thankfully, the sisters are working towards a solution. In the new season, we'll see them battle it out before they get better. Meanwhile, we await a response from Kim regarding her most recent debacle.
Please fill in your e-mail so we can share with you our top stories!