John Amos Returns to 'Good Times' for a Live TV Special
Veteran movie star John Amos appeared on the "Live in Front of a Studio Audience" hosted by Jimmy Kimmel, and the audience was bedazzled by his captivating performance on the classical series "Good Times."
Notable for his outstanding delivery of roles in various series, the 79-year-old returns to give a mesmerizing performance in the 1974 series that ran for five years.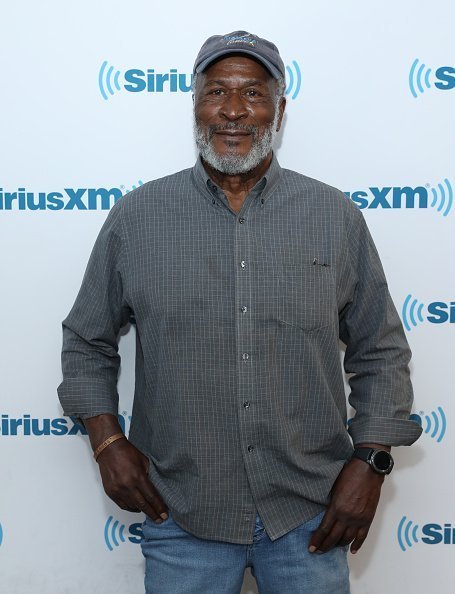 Rather than taking on the part of the legendary "James Evans," John Amos showcased his versatility by playing another character known as "Alderman Fred Davies."
Fans were overjoyed to witness his presence, and they took to the internet to pour out their heartwarming thoughts.
"Wow, chills. John Amos returning to good times after leaving the show decades ago" wrote a Twitter user. Another fan commented on the role switch and how hilarious it is to see "James" as "Davies."
"Yaaassss for the original James, John Amos!!! Looking good! Too funny that he's playing "Balderman" Davis!
Other cast members included  Jharrel Jerome, who starred in "When They See Us." Viola Davis, Tiffany Haddish, and Andre Braugher joined in on the stage to wow the audience.
Star acts like Corinne Foxx, daughter of the "Beat Shazam" host, Jamie Foxx, Asante Black from "This Is Us," as well as Jay Pharoah were also present.
57-year-old Andre Braugher commended the veteran's acting talent and referred to him as an idol. In his words:
"I grew up watching John do this role, so for three years that I think he played this role, he was really a role model."
Andre continued by saying the scripts of the series will always resonate with its audience as it touches on human experiences.
"And the stories, I think they continue to resonate...consequently When you talk about real things, people are very interested in them."
The play centered  on the theme of the series' November 1975 episode titled "The Politicians." It shows Evans's family in political discord as they opposed his political ideas, to vote for his other opponents.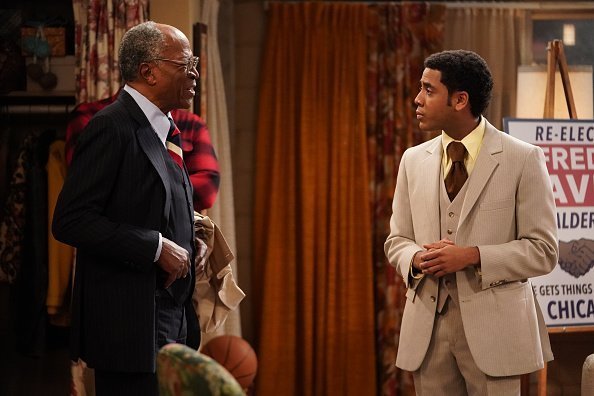 Even though the actor looked delighted to be back, it doesn't change the fact that he left the show due to a disagreement between him and "Good Times" producer, Norman Lear, which he opened up about in an interview with Jet Magazine.
Furthermore, this is not the only production that welcomed John's star-studded performance. He is set to take on his role in the comic sequel of 1988's hit movie, "Coming to America," which also stars Eddie Murphy.