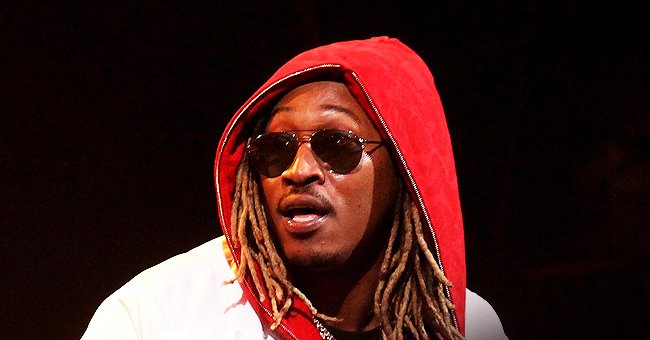 Getty images
Future's Alleged Baby Mamas Keep on Shading Him with Social Media Posts

Rapper Future's alleged baby mamas gang up on him on social media, insinuating he is a deadbeat dad.
Two women are alleging to have given birth to two more children fathered by rapper Future.
Future, who already has 5 acknowledged children by 4 women, is denying paternity, and the two ladies joined forces and are trolling him on Instagram.
Cindy has filed a paternity suit against Future, including the DNA report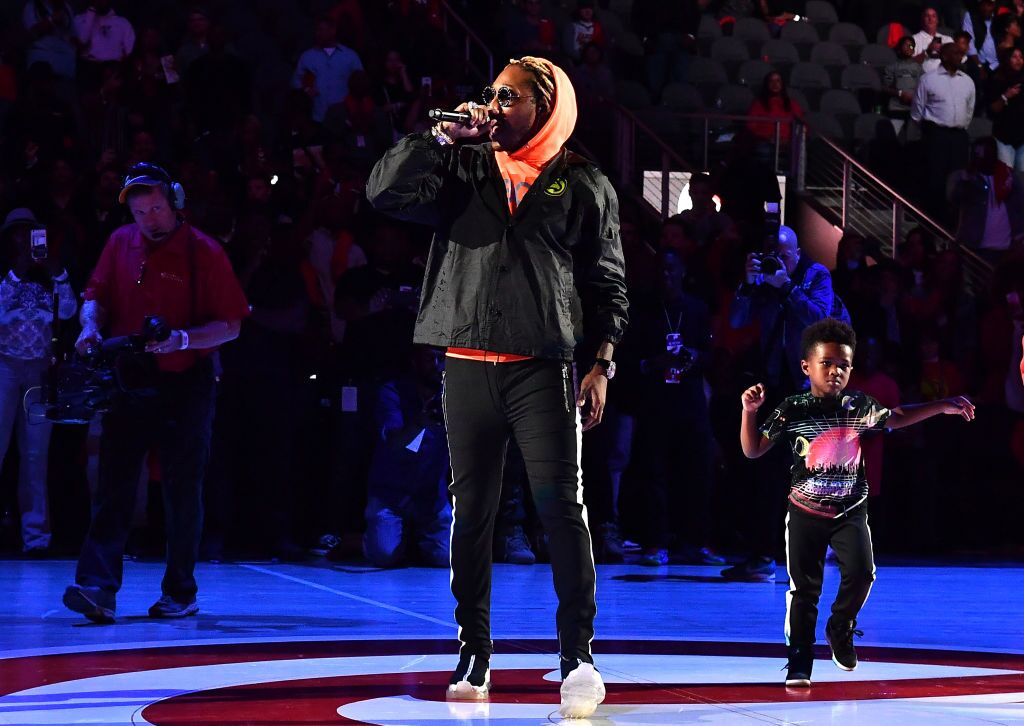 : Rapper Future performs in concert with his son Future Zahir Wilburn on October 24, 2018/ Source: Getty Images
WOMEN CLAIM FUTURE FATHERED THEIR CHILDREN
Eliza Seraphin from Florida, and Cindy Parker from Texas are claiming that Future fathered their children, Reign and Legend, and have revealed a DNA test which purportedly shows the children have a 99,9% probability of being half-siblings.
The two women have posted some scathing remarks on Instagram that are less than flattering to the rapper.
CINDY PARKER CALLS FUTURE "DESPERATE"
Cindy posted a photo on Instagram of herself with her baby boy Legend, and captioned it with a remark that Future has treated her and her son "poorly" and labels his behavior as "desperate."
ELIZA SERAPHIM VOWS TO CARE FOR FUTURE'S CHILD
Eliza posted a snap of baby Reign in a pink stroller and vowed that even if Future does not step up, she will always be there to make sure her little girl wants for nothing.
ELIZA SERAPHIN CALLS FUTURE "DEADBEAT"
Eliza has been selling apparel emblazoned with the phrase "I (800) DEAD-BEAT," a clear indication of her feelings for Future.
Cindy has filed a paternity suit against Future, including the DNA report, but the rapper has yet to respond.
Legend's mom has claimed that Future has offered her money to drop her claim and end the media controversy.
Future has been dating Lori Harvey, but Steve Harvey's daughter has not commented on the scandal.
RAPPER FUTURE RESPONDS WITH SARCASM TO ALLEGED 7TH CHILD'S CHRISTENING
The Shade Room posted a photo of Eliza Seraphin's daughter, Reign Wilburn, at her Christening - the baby she alleges was fathered by rapper Future.
Future, who has tried to get Eliza's paternity suit thrown out of court and denies being Reign's father, added a sarcastic comment to the post. He wrote:
"L.O.L"
If Eliza's claims prove to be true, it will mean that Reign is Future's 7th child. The child support payments must be getting hard to handle...
Please fill in your e-mail so we can share with you our top stories!