Rihanna Honors Late Model Mama Cax by Calling Her 'Queen' in Heartfelt Tribute
Famous model and activist Mama Cax has recently passed away following a long battle with several health issues and Rihanna paid tribute to her in a wonderful way.
Although Mama Cax, whose real name was Cacsmy Brutus, drew her last breath on December 16, the announcement of her death was only made public by her family on Friday.
Following the heartbreaking news, Rihanna took to her official Twitter account to share a photo of the 31-year-old at the Savage x Fenty fashion show that took place earlier this year.
A queen. A force. A powerhouse beauty that brought her strength to the @savagexfenty stage this year inspiring so many across the globe. Rest In Power sis ✊🏿😢 @mama_cax pic.twitter.com/Nq43DoJZb9

— Rihanna (@rihanna) December 20, 2019
According to the singer, Mama Cax was a queen and a force, as well as a "powerhouse beauty" who inspired so many people across the globe. Rihanna concluded the post by saying: "Rest in power, sis."
HEALTH PROBLEMS AT A YOUNG AGE
Born in Haiti, Mama Cax was diagnosed with bone and lung cancer at the early age of 14. After all the treatments, she had to undergo a hip replacement surgery, but her body rejected it weeks later.
As a result, Mama Cax was submitted to a hemipelvectomy amputation on her right leg, forcing her to use a prosthetic leg for the rest of her life.
Mama Cax spent her last week in the hospital fighting for her life and fans were asked to respect her privacy
AN ADVOCATE FOR INCLUSIVITY
However, the model's disability became her strength as she fought hard to become a symbol of inclusivity. During an interview with Glamour, Mama Cax opened up about diversity in the fashion world:
"They do try to include different kinds of people within the black community, but disability is often a missing piece. I'm embraced there because of my blackness — I want to also be embraced there because of my disability."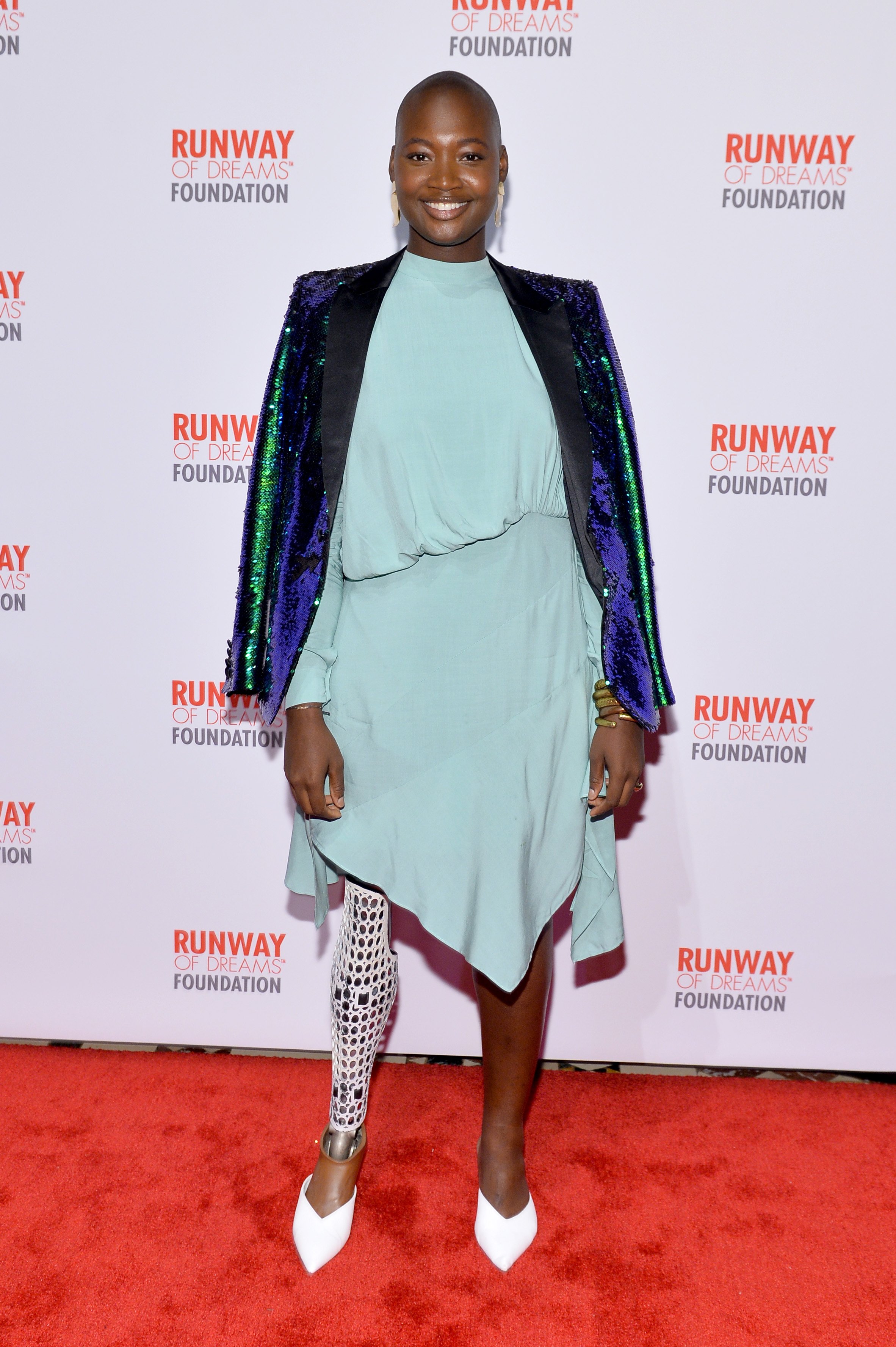 Her positivity and larger-than-life personality allowed her to be a part of several major campaigns for names such as Becca, Tommy Hilfiger, Olay and Sephora.
THE LAST TIME SHE ADDRESSED HER FANS
On her last Instagram post, shared a week ago, the 31-year-old described 2019 as one of her best years and told her fans all about the blood clots that doctors had discovered in her leg, thigh, abdomen and near her lungs.
According to her family, Mama Cax spent her last week in the hospital fighting for her life and fans were asked to respect her privacy. It was also announced that information regarding the funeral arrangements will be made public once they are finalized.