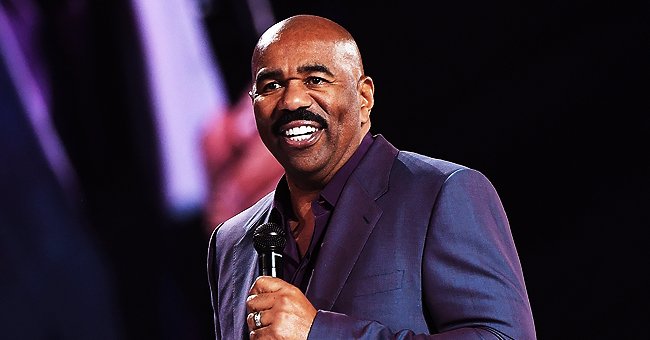 Getty Images
Steve Harvey Wears Purple Suit While Doing His Own Ironing in Video
The iconic comedian revealed to admirers that his life isn't all about the glamor as he's captured ironing a part of his own outfit on Instagram.
While many would say that celebrities did nothing other than eat expensive foods, live in mansions and drive fancy cars, Steve Harvey showed that this was far from the truth.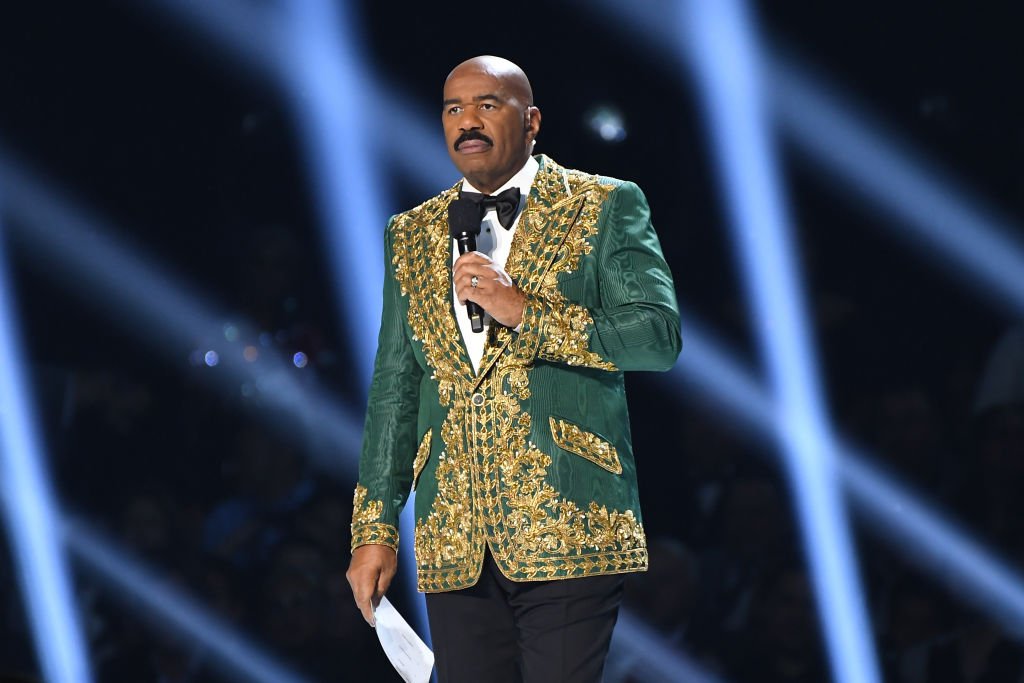 Steve Harvey speaks onstage during 2019 Miss Universe Pageant at Tyler Perry Studios | Photo: Getty Images
A few days back, the 62-year-old comedian shared an unexpected clip on his Instagram page, which saw him iron his own garment while fully dressed, thus leaving fans intrigued.
As observed from the video, Harvey could be seen looking dapper in a purple suit as he maneuvered the iron excellently over the garment.
Now, who would have imagined the 'Daytime Emmy Award' winner in that scenario!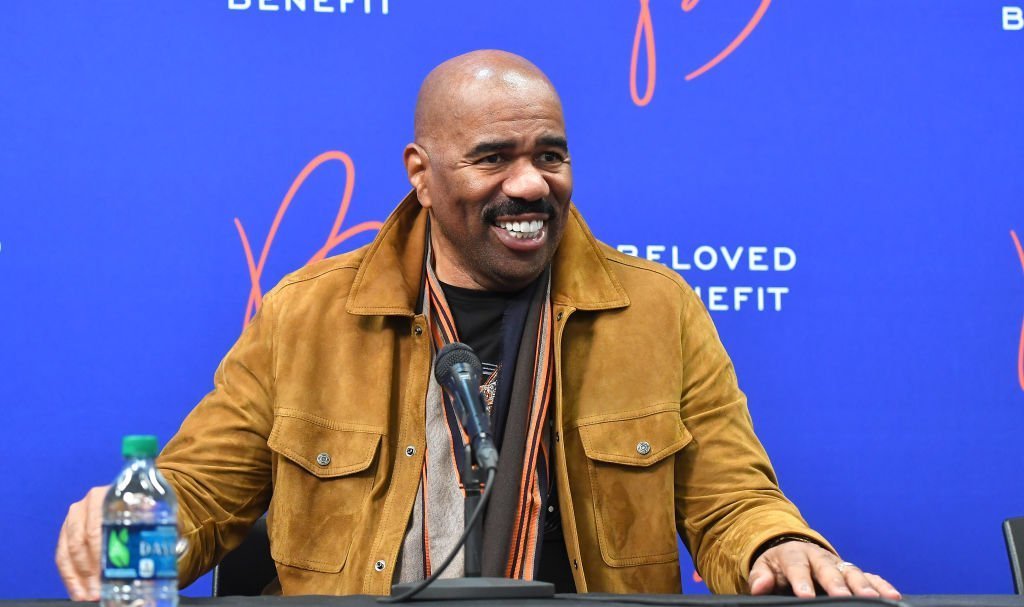 Steve Harvey attends 2019 Beloved Benefit at Mercedes-Benz Stadium | Photo: Getty Images
Interestingly, Harvey captioned the video with an equally exciting statement which revealed he had been doing the work for a long time.
He wrote:
"I been dressin' myself for years...Every now and then I like to do it myself...........", after which he followed with the hashtags "#originalblue #familyfeudsa".
Fans, who were surprised by the gesture, took to his comments to share their reactions.
One person commended Harvey by saying "good job," while another commented with an adorning statement that read:
"Lol, just gotta love Steve."
According to BROADCASTING CABLE, Harvey is set up for a very busy holiday as he's returning for the third year of "Fox's New Year's Eve" host.
He will be working alongside Co-Host, Rob Gronkowski, who is a former NFL star and current Fox Sports analyst, as well as Maria Menounos.
The publication went further ahead to reveal other details of the event, which includes its headliner, LL Cool J, and the presence of other performers such as The Back Street Boys, The Lumineers, and The Chainsmokers to mention a few.
DEADLINE also published that Harvey will revive his daytime show, "Steve on Watch" at Facebook Watch and it will premiere on January 6.
However, while it appears that the iconic comedian has a lot of good things going on and has made headlines for several positives, there's also a bit on the flip side.
ROLLING OUT made a previous report that saw Harvey being accused by a colleague, Mark Curry, for stealing his jokes.
As detailed by the publication, Curry, while appearing on a recent episode of "The Mike and Donny Show" said Harvey stole his Halloween comedy routine.
Although Curry claimed to have met Harvey back in 2017 over the issue, he didn't give full details of the encounter as revealed by ROLLING OUT.
Away from the drama, Harvey is set to mark his 63rd birthday on January 17, 2020. That puts it at about three and a half decades that he has been active in the Entertainment scene.
Surely, his fans are grateful to have such a talented personality always to thrill them.
Please fill in your e-mail so we can share with you our top stories!