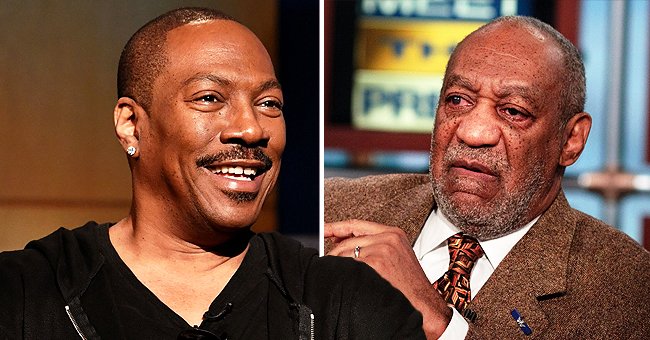 Getty images
Eddie Murphy Roasts Bill Cosby in His SNL Opening Monologue: 'Who's America's Dad Now?'
"Beverley Hills Cop" star Eddie Murphy took a dig at Bill Cosby on "Saturday Night Live."
Eddie Murphy, who has starred in countless hit movies, started out as a stand-up comedian, and he hasn't lost the touch.
Eddie couldn't resist taking a pot-shot at another fellow comedian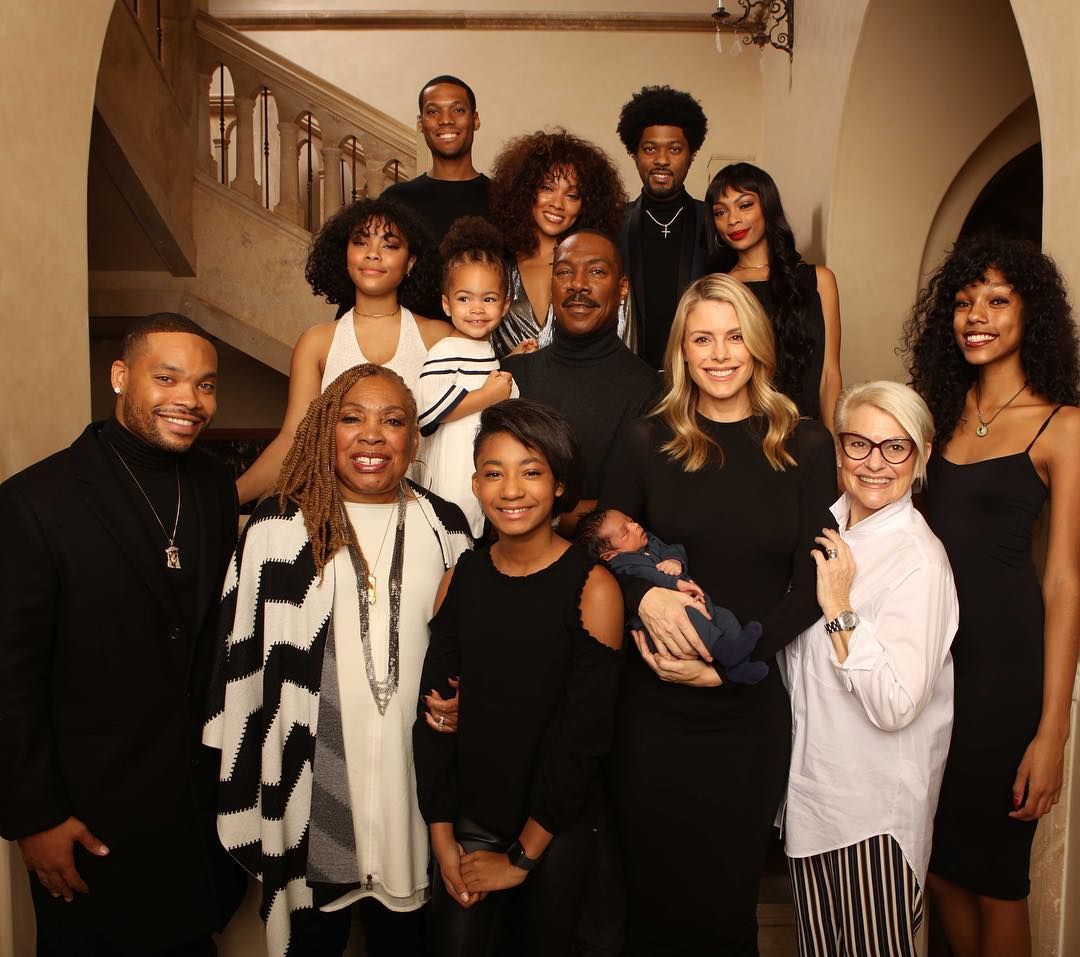 Comedian and actor Eddie Murphy with his 10 children and his fiancé Paige Butch/ Source: Getty Images
EDDIE MURPHY CLAIMS TITLE "AMERICA'S DAD"
Murphy quipped that 35 years ago it would be unthinkable that he would be a stay-at-home dad of 10, and that the iconic Bill Cosby would be in prison. He joked:
"Who's America's dad now?"
BILL COSBY BERATED EDDIE MURPHY
EDDIE MURPHY - FATHER OF 10 + 1
"I actually have 10 kids now. 11 if you count Kevin Hart"
COMEDY GIANTS REUNITE ON SNL
Eddie then went on to slam "gentrification," the gradual take-over of traditionally black neighborhoods by affluent white families. Eddie said:
"It's like a magic trick. White people pay a lot of money and then poof! All the black people are gone. But where do they go, boys and girls? Back to where they come from, of course. Atlanta."
It's wonderful to see Eddie Murphy back on SNL, and in great form.
EDDIE MURPHY REPRISES ICONIC ROLE
Paramount Pictures have announced that the sequel will be in theaters in August 2020, and will bring back most of the old cast in the new movie.
The film was directed by Craig Brewer and stars Eddie Murphy, James Earl Jones, John Amos, and many more familiar faces from the original hit movie.
Please fill in your e-mail so we can share with you our top stories!