Ivanka Trump Shares Sweet Photo of Daughter Arabella Celebrating Hanukkah
Ivanka Trump took to social media to show off a cute picture of her daughter during the kick-off  celebration of the Hanukah season.
When Ivanka Trump isn't showing off her incredible fashion sense, she is dedicated to showing off her children.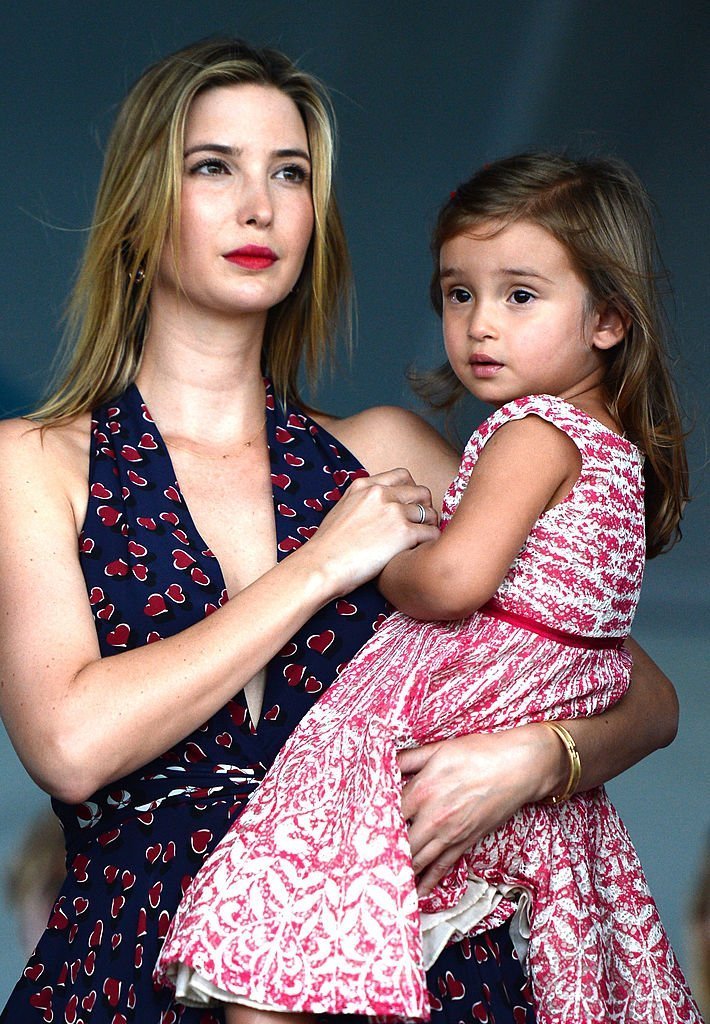 Yesterday, the mother-of-three took to Instagram to share a picture that highlighted her daughter, Arabella celebrating Hanukah as Yahoo! Lifestyle reported.
The first daughter had shared a photo of her 8-year-old Arabella, with Vice President Mike Pence in the background, as the eight-day-long Hanukkah celebration kicked off. 
Ivanka captioned the post:
"Happy Hanukkah! May your holiday season be filled with joy, love and light. Chag Chanukah Sameach!"
Fans took to the post's comments to acknowledge how beautiful Arabella is as they dropped well wishes for Ivanka and her family. The businesswoman turned special adviser converted to Judaism ahead of her 2009 wedding to Jared Kushner.
Since then, she has been dedicated to keeping to the religion's traditions and even revealed that her family celebrated the Sabbath each week.
The "Women Who Work" author explained that following the rules of her faith allowed for a closer relationship amongst her family.
Elite Daily added that Ivanka has had no regrets since she joined Judaism as she even referred to it as an "interesting juxtaposition" to her upbringing.
In her words:
" It's been such a great life decision for me. I am very modern, but I'm also a very traditional person, and I think that's an interesting juxtaposition in how I was raised as well. I really find that with Judaism, it creates an amazing blueprint for family connectivity."
Despite the joy that came with the switch, the 38-year-old has, however, stayed away from conversations that address her conversion.
Nevertheless, the Blast shared that Ivanka did show up in one of her best outfits during the recent White House Hanukkah reception which she attended with the whole family, including her husband.
The site also revealed that the fashion designer looked forward to spending quality time, that involved doing nothing, with her family during the holidays.
This season might be synonymous with the time Arabella turned eight as Page Six divulged. As the site reported, Ivanka gifted her daughter a dog named Winter.
The excited mother had taken to social media to share a photo of the gift which she referred to as a "dream come true" for her daughter.
Besides bringing the mother-of-three accolades, it also raised several questions about what breed the dog might be.
The debate was tied as many suggested that it was a Pomsky – which is cross between a Siberian Husky and a Pomeranian.