Kim Kardashian & Kanye West's Son Saint Yells at Paparazzi to Stop Taking Pictures as the Family Walks to Their Car
Kanye West and Kim Kardashian West's son Saint is already prepared for fame. He knows just what to tell the paparazzi when he's not in the mood for pictures. Too bad they won't listen. 
Saint West, four, is just like his father — the pre-Christian version. Kanye West was known for not taking nonsense from the paparazzi in his earlier celebrity days. 
More recently, the rapper has exuded a more welcoming and positive attitude to everyone around him. Saint, though, showed how he inherited his dad's genes in a recent clip, which is found below.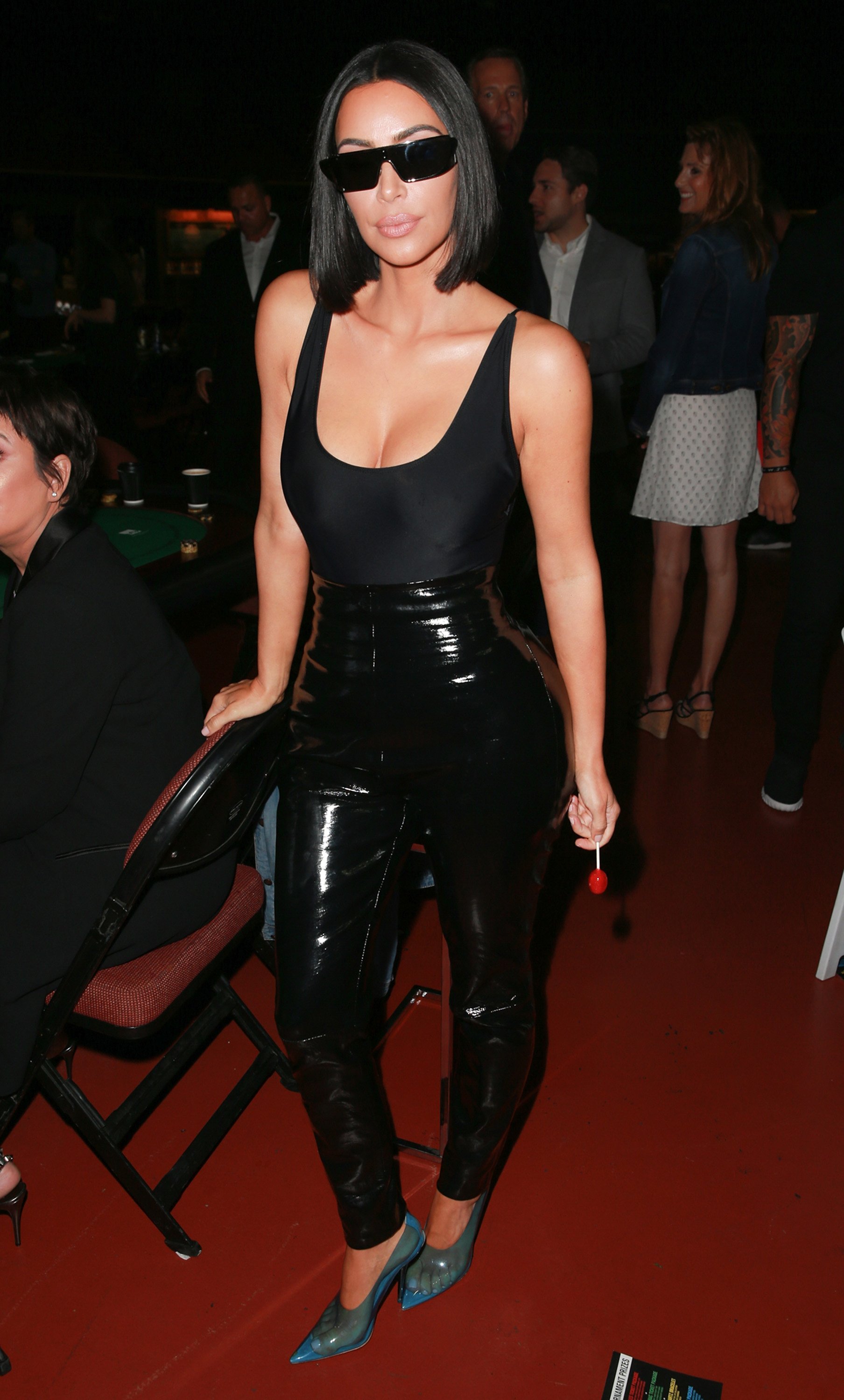 Saint addresses the paparazzi
TMZ and other media outlets waited outside for Kanye and Kim and their older kids North and Saint to exit a building in New York City. As soon as they stepped out, Saint was ready. 
Once the tot stopped playing with the revolving doors, he joined mom Kim and bigger sister North who were waiting for him outside. "No pictures!" the young boy immediately screamed. 
One could observe as Kim attempted to put her hand over her son's mouth. Not only was she blocking his efforts, but the paparazzi didn't seem to care for the little boy's demand. 
Saint greets a reporter
They continued taking videos and pictures. North, six, also got in a word, but she was a lot more friendly to someone who gave her season's greetings. "Merry Christmas, Happy Hannukah!" 
While North wore a rather dark ensemble, her brother showed off a neon yellow sweatsuit. As he was stepping into the car, we heard again as he requested that no pictures be taken. 
As for Kanye, he responded to a question about what people should take away from his past year. The "Jesus Walks" rapper, quite unsurprisingly, said, "Jesus Christ."
Kanye's unique faith-based play
Kanye is reportedly in New York for work on his second opera, "Mary," which focuses on the birth of Jesus from his mother's perspective. Songs like "Power" and "Love Lockdown" will be featured in the play. 
According to TMZ, the rapper intends to switch things up by including several kids in primary singing roles — in addition to Kanye's regular Sunday Choir group. 
Kanye also shares Chicago, one, and Psalm, seven months, with his reality star wife. The entire family often appears on the long-running show, "Keeping Up With the Kardashians." 
Saint's dinosaur-themed party
Earlier this month, the couple threw a dinosaur-themed bash for Saint's fourth birthday. A couple of weeks afterward, Kim shared photos on Instagram, giving fans an inside look. 
Kim maxed out on the slideshow, sharing 10 photos of the party. In the first, we see the mother-son duo with their hands raised as if to roar like a dinosaur. Another shot showed Saint with a massive smile on his face. 
Saint clearly prefers pictures on his own terms, and we agree with him there. Unfortunately, it's not that easy to get rid of determined photographers in this day and age.