Jenna Bush Hager Shares Holiday Cards Featuring Her 3 Kids as Baby Hal Celebrates His 1st Christmas
Last week, Jenna Bush Hager, 38, took to social media to share her family's Christmas cards for 2019. The cards featured her last born child, Henry "Hal" Harold who was celebrating his first Christmas.
The "Today" show co-anchor shared two photos on Instagram. The first image, which is the front of the card, featured her daughters Poppy Louise, 4, and Margaret "Mila" Laura, 6½, and her son who is 4-month-old.
In the picture, the two older children flanked their younger brother while cuddled together. Margaret was also photographed as she planted a kiss on the newborn's shoulder.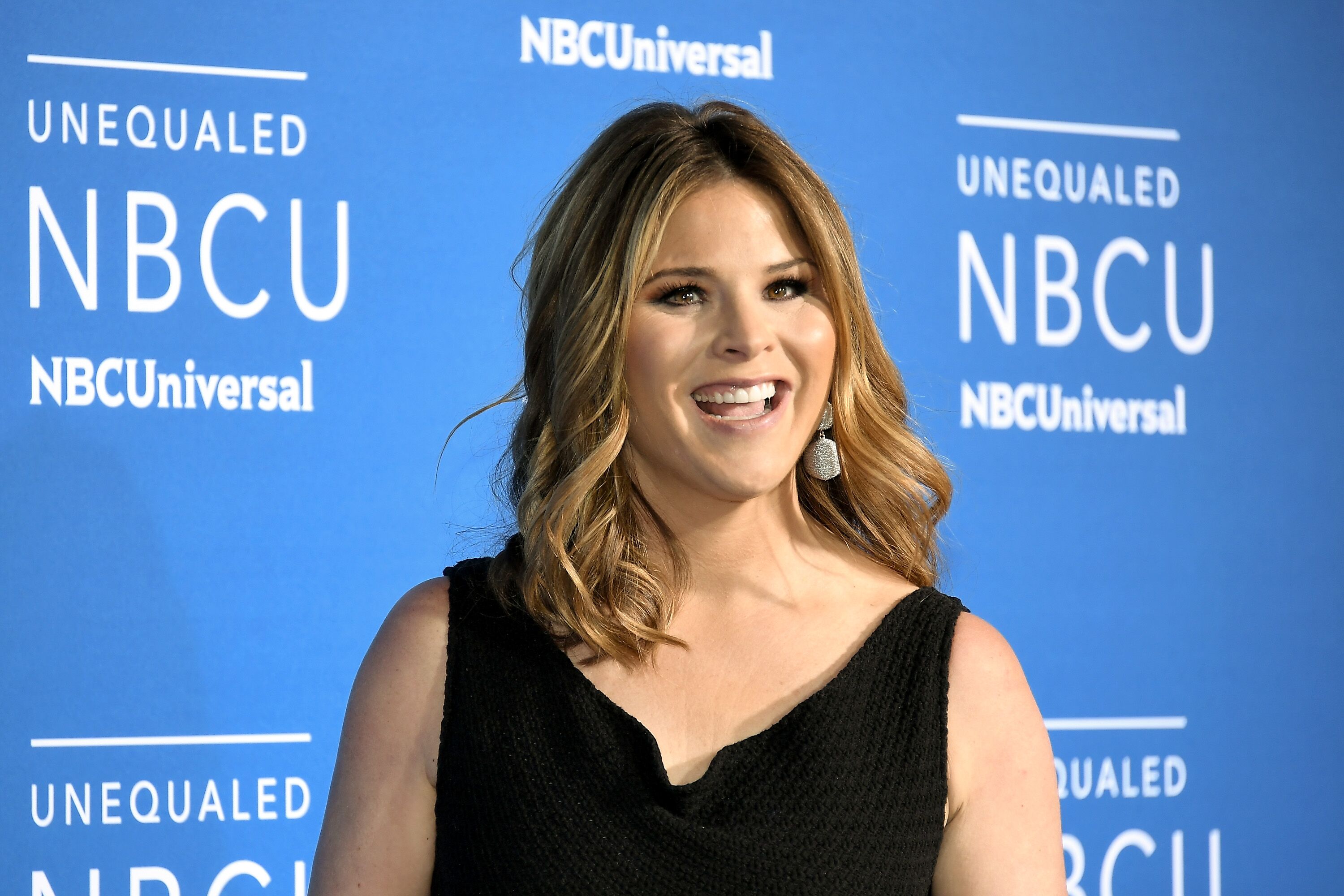 "HAPPIEST HAL-I-DAYS!!!"
The second image, the back of the card, featured the entire family including Bush Hager and her husband Henry Hager on a New York City rooftop. The caption for the photos read:
"Happiest Hal-i-days!!!! 2019 sure has been sweet!! Thanks to all of you for your kindness and well wishes this year! May your days be warm and bright. And I'm so grateful to my talented friends @photonate and @chereeberrypaper!"
HOW BUSH HAGER'S KIDS BEHAVED DURING THE SHOOT
Speaking about the photographs, the news anchor joked:
"Our kids were flashing each other at that moment, punching each other. Poor 'Photo Nate' was there for it all."
"Today" photographer Nate Congleton was the one who captured the images.
WHEN WAS BABY HENRY BORN
Bush Hager and her husband welcome their third child and first son on Friday morning, August 2, 2019, at 9:02 a.m. The little boy arrived weighing 7 lbs. 5 oz. and measured 19.29 inches.
The "Today" anchor explained that the boy was named "Henry" after several men from Hager's side of the family. The little boy is named after Hager's father and his paternal grandfather.
HOW THE NEWBORN GOT HIS SECOND NAME
His second name "Harold" comes from Bush Hager's maternal grandfather. The news anchor also shared at the time that baby Henry's older siblings were "thrilled" to have him join the family.
THE LITTLE BOY'S NICKNAME FROM HIS SISTERS
She shared how the two girls had given him a nickname for his nickname by calling him "'Hal Pal!'" The host initially announced that she was expecting in April 2019 on-air.