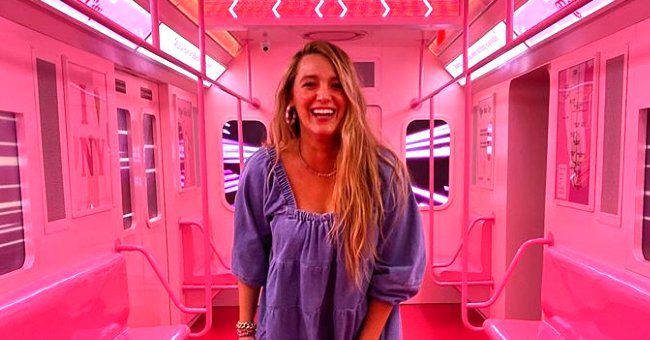 Instagram/blakelively
Blake Lively and Ryan Reynolds Visit the Museum of Ice Cream
It took a visit to the Museum of Ice Cream with husband Ryan Reynolds before actress Blake Lively understood why people "scream" for the creamy dessert.
On Monday, the 32-year-old actress shared a slideshow of pictures taken during her and Ryan's fun trip to the gallery in New York City.
"Now I get why everyone screams? @museumoficecream," Blake captioned the ten beautifully taken photographs. In the first image, Blake couldn't help but smile broadly as she walked through the pink metro exhibit.
The pinkness spilled over into the second picture, where Ryan stood tall against life-sized ice cream scoops, as well as most of the other images, where the couple even captured a moment with Manish Vora, the Founder and President of the Museum of Ice Cream.
Blake and Ryan welcomed their third daughter to the world in October, and apart from trips exploring the history of ice cream, Ryan helps keep the fun in their relationship with his insatiable tendency for cracking jokes.
While appearing on an episode of the "Today" show earlier this month, Ryan joked that he had "actually never met" Blake as he said:
"We actually only exist as a couple online. It's manufactured by the studio system, it's worked out pretty well for us, really. I'm actually married to a woman named Louise in Denmark. We have four kids, and it's been amazing."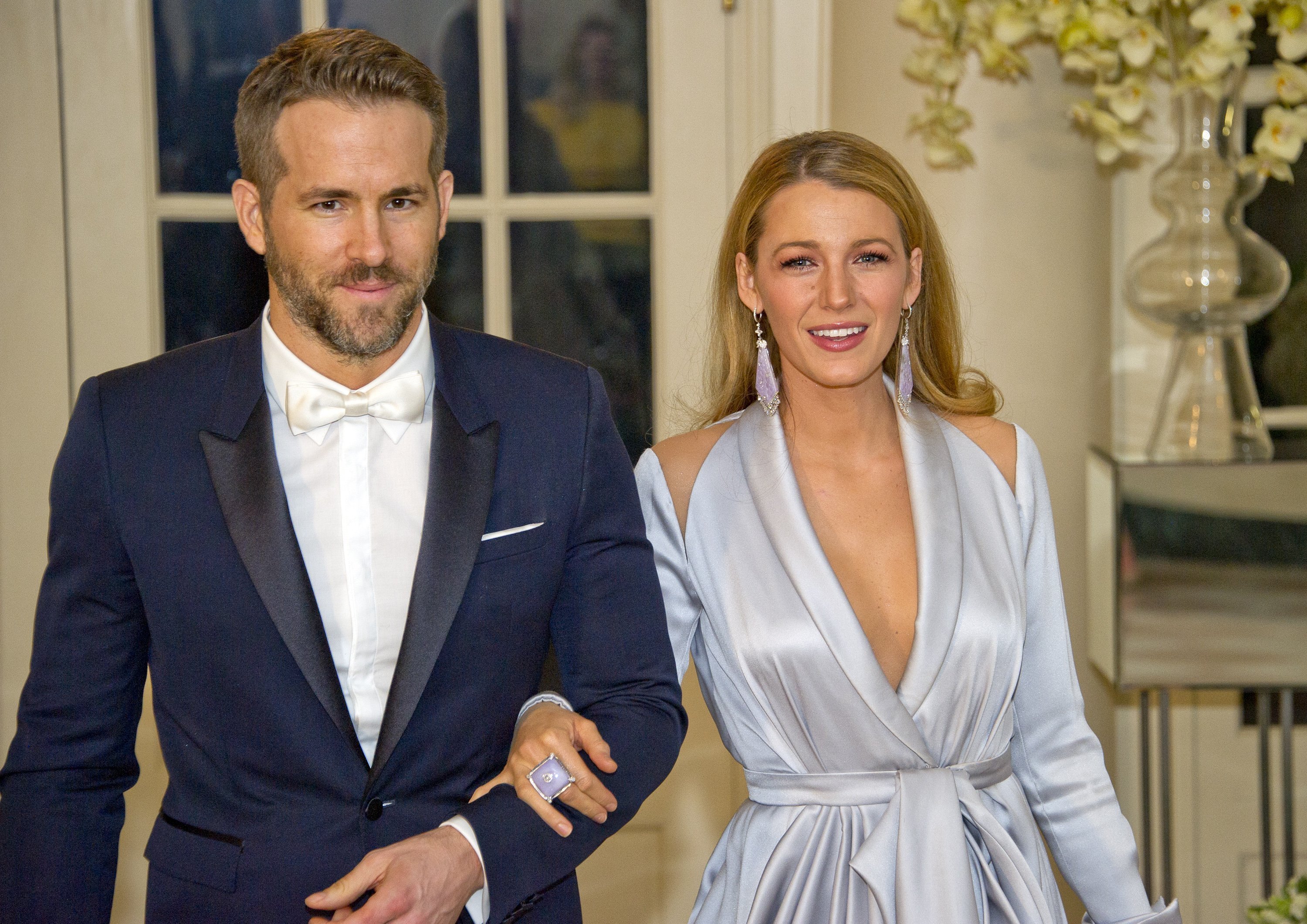 Ryan Reynolds and Blake Lively arrive for the State Dinner in honor of Prime Minister Trudeau and Mrs. Sophie Trudeau of Canada at the White House March 10, 2016, in Washington, DC. | Source: Getty Images.
The couple is private about the details of their day to day lives, but Ryan couldn't help but gush about the "incredible" experience of being a father, even if women surround him.
With Inez now three-years-old, and James five, Blake and Ryan remain tight-lipped about the details of their newly born daughter, including her name.
However, with the kids getting older, Ryan admitted that leaving the house is getting harder. His exit is usually preceded by questions that make it clear that they don't yet understand why he needs to leave them to go work, and it pulls on the father's heartstrings.
Ryan Reynold's humorous side also serves as a useful marketing tool for Aviation American Gin, in which the actor acquired a majority stake in February 2018.
Ahead of Thanksgiving, Ryan shared a hilarious picture which promoted his brand of gin to being the "new gravy" for the Thanksgiving turkey. In the image, Ryan smiled contently as he poured a shimmering stream of Aviation gin over a roasted turkey.
Please fill in your e-mail so we can share with you our top stories!