Tiny Harris Posts Adorable Photos of Daughter Heiress in Nike Outfit, Showing Her Cute Pigtails
Tiny Harris gushed over her daughter, Heiress Harris sharing a series of photos of her adorable poses. Fans agree she's destined to be a model. 
Tiny Harris' daughter, Heiress Harris appears to have a future as a model.  The three-year old looked so adorable striking poses for her mother who shared her photos on Instagram.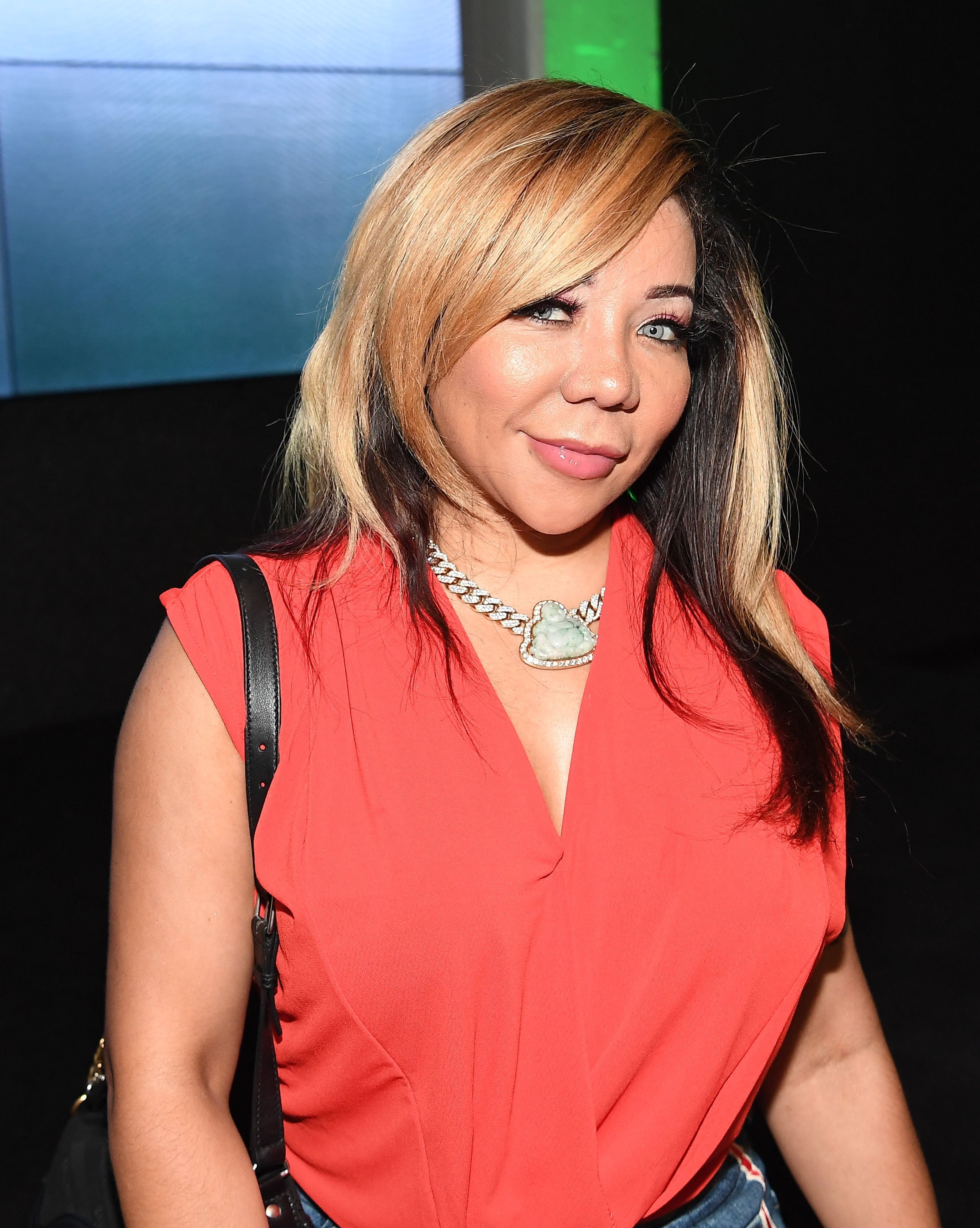 YOUNG MODEL
Heiress fashioned Nike from head to foot, a black sweater with the brand's logo and matching pants. White ribbons on her hair added a girly touch to her sporty look. 
Tiny doted on her daughter by gushing about her in her caption. How u look so cute with such a dirty face," she writes. She adds the hashtag, #SheReadyTo Model, the same sentiments of fans who took to her comments section. "it's time for that modeling contract," one fan wrote. 
Meanwhile, others noted Heiress' uncanny resemblance to her father, T.I. 
"she definitely looks like you but I see a lot of her dad!!! Such a stinking cutie!!!" said another commenter. 
Last month, Heiress proved she's also her mother's daughter when she joined Tiny during her rehearsals for her show.  
The photos were taken during their family's trip to Disney World. It was an early Christmas vacation according to Tiny who shared a photo of T.I. carrying Heiress on his shoulders. The rest of the Harris kids were also featured in other photos. Tiny captioned the pics, "What the holidays are all about...family!!"
THE HARRIS FAMILY
Tiny and T.I.  have seven children in total. Heiress is their youngest child following their two older sons together, Clifford "King" Joseph Harris III and Major Philant Harris. The couple also have children from their previous relationships completing their blended family.  Tiny has daughter Zonnique Jailee Pullins while T.I. has sons Messiah Ya'Majesty Harris, Domani Uriah Harris and Deyjah Imani Harris.  
HER MOTHER'S DAUGHTER
Heiress has been busy lately hanging out with her mom and taking in the holiday vibe. Last week, they checked out a Christmas lights show with Lira Galore and her baby girl, Khaleesi. 
Heiress clearly appreciated the harmony of lights she witnessed while walking through the park. She uttered a cute reaction upon spotting the well-lit trees. 
Last month, Heiress proved she's also her mother's daughter when she joined Tiny during her rehearsals for her show.  The little girl impressed when she took the microphone and sang along with the Xscape star's back-up.
Tiny later joined her daughter prompting fans to gush over the video and shower it with over 80,000 likes.
Heiress is definitely destined to be a star what with her mother's singing talent and her knack at modeling.