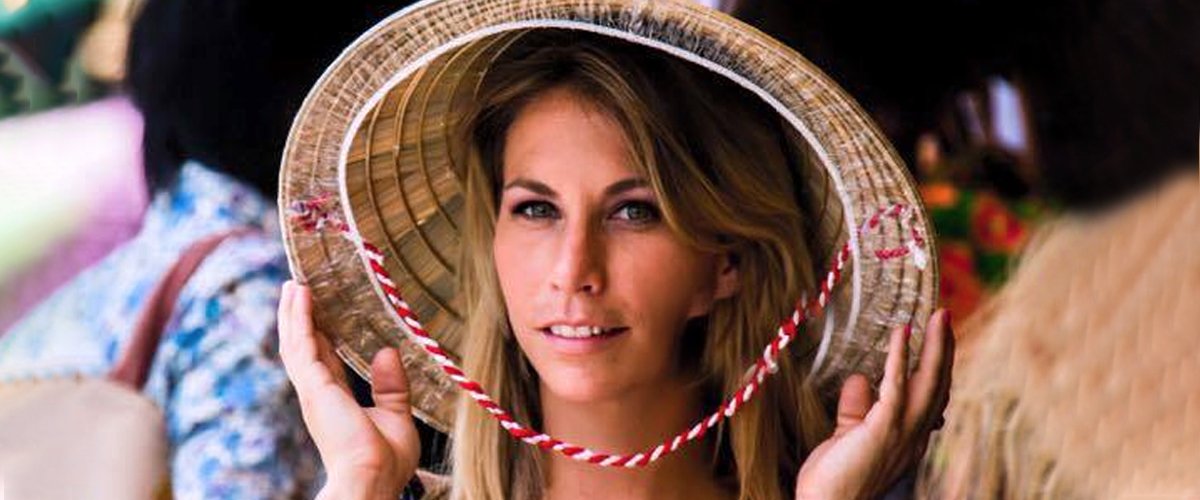 facebook.com/babylyssac
Lyssa Chapman Recalled Getting Pregnant at 14: 'I Really Didn't Have Many Options'
Lyssa Chapman, one of Duane "Dog" Chapman's twelve kids, had a difficult childhood that was marked by her teen pregnancy at age 14. But despite all the struggles she's faced, Lyssa couldn't be happier about being a mom.
Lyssa Chapman is one of three children that Duane Chapman, better known as Dog the Bounty hunter, shares with his third wife, Lyssa Rae Brittain.
Duane 'Dog' Chapman attends the 48th Annual Academy of Country Music Awards at the MGM Grand Garden Arena on April 7, 2013 | Photo: GettyImages
Baby Lyssa, who was nicknamed like that to avoid confusion with her mom, was raised by her father alongside her siblings, Barbara and Tucker, in Denver, Colorado, until she was 10. A
Afterward, she moved to a small town in Alaska with her mother and had an estranged relationship with Duane for over six years, and during that time, she became a mom.
LYSSA CHAPMAN, MOM AT 14
Lyssa was 14 when she got pregnant with her first child, the product of a relationship with a man that was ten years older who, eventually, was arrested for statutory sexual abuse, which condemns those who have sexual relations with a minor.
Chapman's daughter, Abbie Mae Chapman, was born on June 11, 2002, one day after Lyssa's 15th birthday.
Life as a teenage mom wasn't easy for Lyssa, especially because her mom wasn't around that much either, as she explained to Fox News:
"Right after I had the baby, my mom moved with her boyfriend. Basically, she just stuck us in a trailer and told us to pay rent. At one point, it was just my daughter and me, and I was coming up with $500 rent every month by babysitting."
"I was too young for welfare or a homeless shelter," she continued. "I really didn't have many options."
When asked if she couldn't ask for her dad's help, Lyssa explained that her dad was aware of her because, at 11, she falsely accused him of sexual assault as a way to avoid going back to live with him.
"I was in school, I had friends, I was willing to do anything not to go back," she recalled.
Today, her daughter Abbie is 17-year-old and recently graduated from high school.
A VIOLENT RELATIONSHIP
Despite their initial estranged relationship, Lyssa and Duane managed to fix their relationship. In 2005, she joined Dog and Beth Chapman on A&E's series "Dog the Bounty Hunter," where she started training to become a licensed bail bondswoman and bounty hunter.
Then in 2009, she married her first husband, Brahman "Bo" Galanti. She was 22, and he was 36 at the time.
The pair welcomed daughter Madalynn Grace Galanti in August of the same year, and two years later, Lyssa filed for divorce and kicked Galanti out of their shared home.
It was Beth Chapman who explained the reasons for the split at the time, telling Radar Online that Lyssa had been a victim of domestic violence.
A source added to the site that Lyssa didn't take the man to the police because she didn't want the press to find out about it.
FINDING LOVE AFTER THE STORM
After two failed relationships with the fathers of her kids, Lyssa didn't lose hope and ended up finding love again with Leiana Evensen, a fitness instructor and adventure lover born in Kāneʻohe, Hawaii.
The happy couple started dating in early 2016, and Evenson popped the question to Lyssa during a trip to Seattle in December 2017.
"On our Seattle trip, this beauty beat me to the punch and asked me to marry her," Lyssa wrote in an Instagram post.
"I'm still in shock. Wondering how I caught the heart of such an amazing soul. Forever won't be long enough, baby. #TwoWivesClub #SoonToBe #LGBTQ."
Leiana has a fantastic relationship with Lyssa's daughters, and she was by their side last June when Lyssa's stepmother Beth passed away after a battle with lung cancer.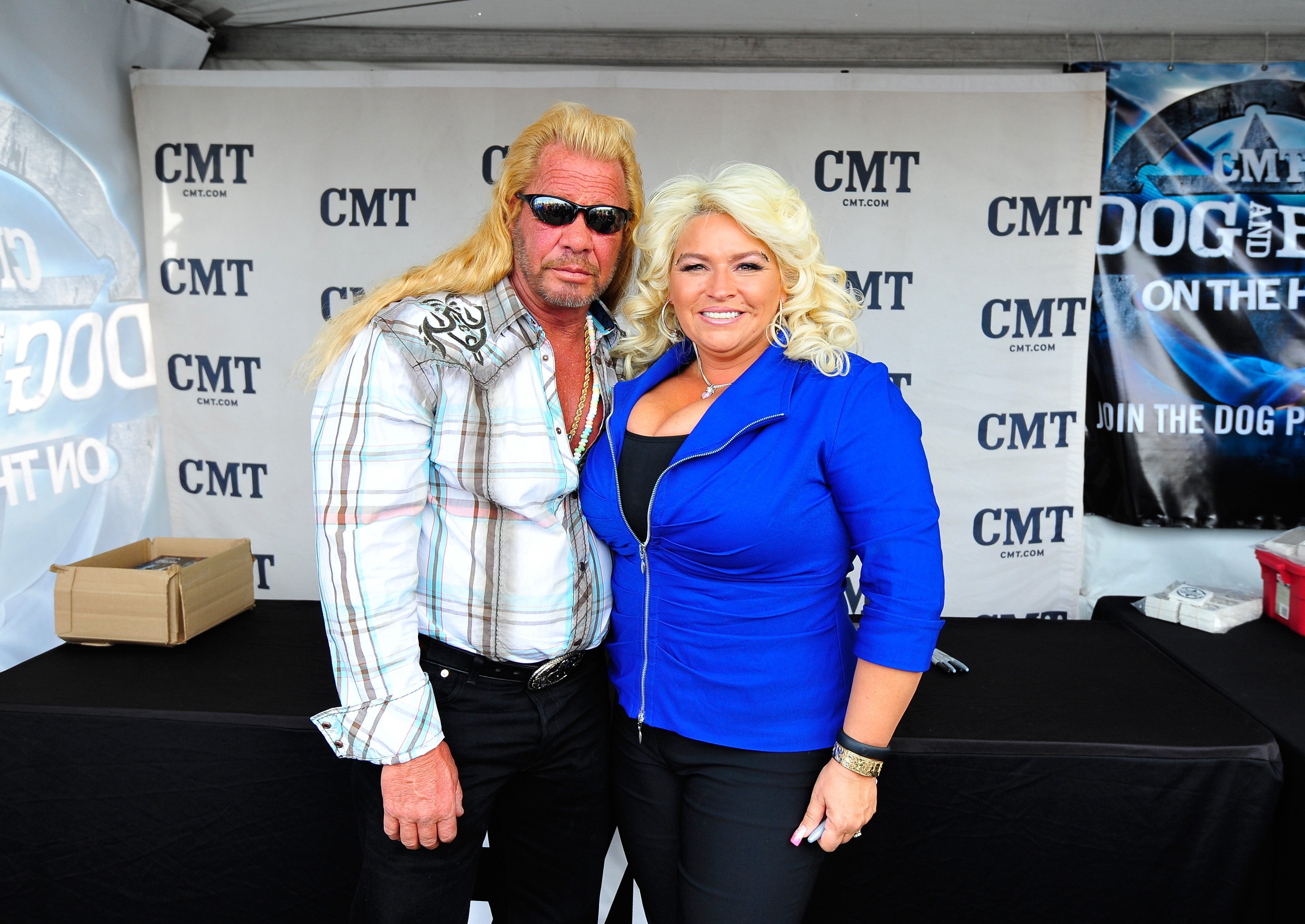 Duane 'Dog' and Beth Chapman at the ACM Experience during the 48th Annual Academy of Country Music Awards at the Orleans Arena on April 5, 2013 in Las Vegas, Nevada | Photo: Getty Images
Beth's passing has been hard for the entire family, and Lyssa, who had a difficult relationship with Beth before her passing, has been sharing old pics alongside her to remember her.
"Someone wake me up from this awful dream. I have no words. Still in disbelief. Pray for our family, as we lost our strongest member," Lyssa wrote in an Instagram post after Beth's memorial.
Please fill in your e-mail so we can share with you our top stories!