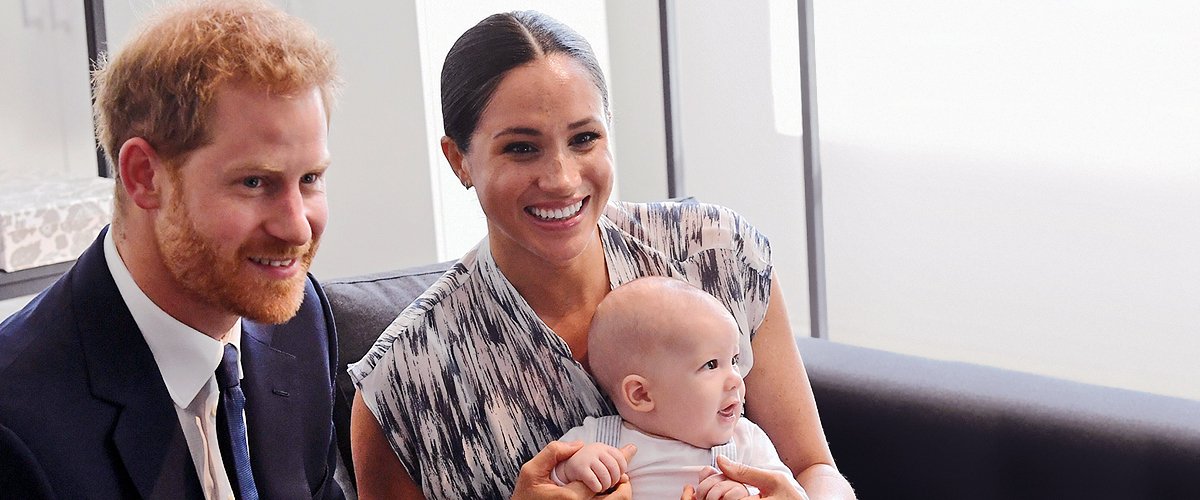 Getty Images
Meet Cute Celebrity Babies Born in 2019
2019 saw a lot of famous stars lose their babies, and others become parents. Some for the first time, and others the second or fifth, but each birth came with unspeakable joy and excitement.
Babies are a special gift, and they steal hearts the moment they come into the world. There were a lot of pregnant celebs in 2019, and each birth meant a happy family and a new life.
Celebrity babies came every month, and before fans can wrap their heads around one bundle of little cuteness, another one arrives. Here is a roundup of some of the celeb kids who made their way into the world this year.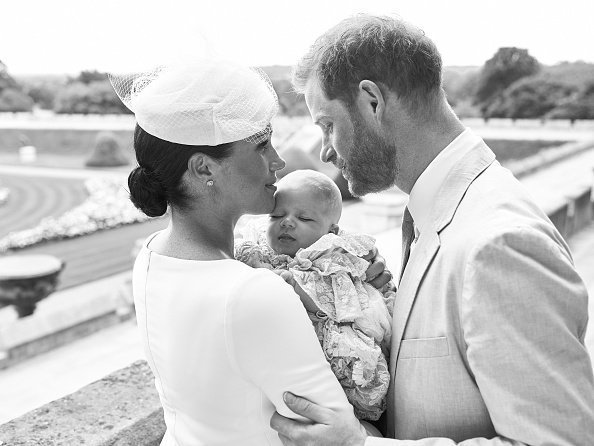 Duke and Duchess of Sussex, Prince Harry, Duke of Sussex and Meghan, Duchess of Sussex pose with their son, Archie Mountbatten-Windsor | Photo: Getty Images
JACOB RYAN FISHER
Carrie Underwood kicked off 2019 with a newborn baby. She welcomed her second son, and child with her husband, Mike Fisher, on January 28th. Jacob Ryan Fisher joined older brother Isaiah, and in an Instagram post, the country singer wrote that "Our heart is full" and they are forever changed.
MAMIE GUMMER'S SON
The child of Mamie Gummer, the daughter of veteran actress Meryl Streep, is one of the celebrity babies of 2019. The "Flash" star welcomed her son with her fiancé, Mehar Sethi, in February, and he is the first grandchild of the "Devil Wears Prada" star. The baby's name is still a secret.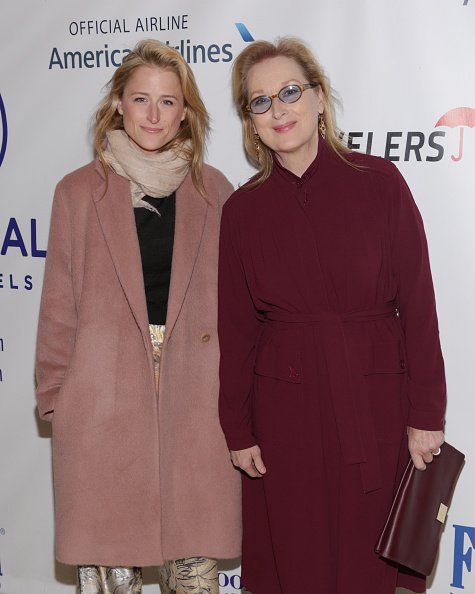 Mamie Gummer and Meryl Streep attend the Citymeals-On-Wheels Power Lunch at The Plaza Hotel on November 20, 2015 | Photo: Getty Images
ARCHIE MOUNTBATTEN-WINDSOR
A year after former American actress and Prince Harry said their "I do," they welcomed their son, Archie Mountbatten-Windsor, on May 6th. The little boy is the first interracial baby born into the Royal family, and his parents waited a few days before introducing him to the world.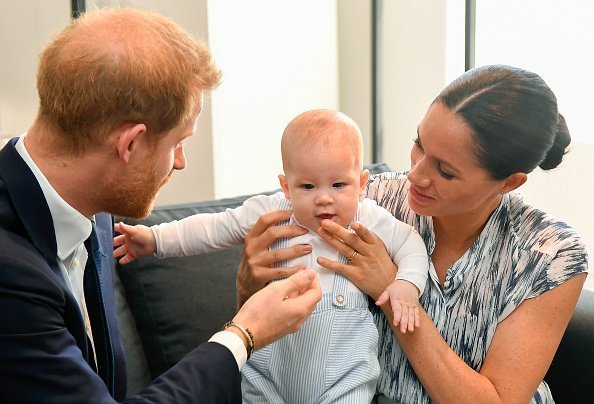 Prince Harry, Duke of Sussex, Meghan, Duchess of Sussex and their baby son Archie Mountbatten-Windsor meet Archbishop Desmond Tutu | Photo: Getty Images
CALEB JOSEPH SHIFRIN
June saw one of TV famous stars, Sara Haines, welcome her son, Caleb Joseph Shifrin, whom she shares with her husband, Max Shifrin. The boy is the couple's third child. In an Instagram post, the TV host wrote that she and her husband are "So in love" with their son, and she jokingly added that it's the beginning of sleep deprivation.
HENRY HAROLD "HAL" HAGER
One of the pregnant celebrities who gave birth in 2019 is "Today's" co-host, Jenner Bush Hager. The former First Daughter and her husband welcomed their third child, and son, Henry Harold "Hal" Hager on August 4th.
On Instagram, the TV personality shared a photo of a bonding moment with her son and wrote in the caption, "Our lives have never been sweeter."
CAROLINE DOROTHY TRUMP
The First Son and his wife, Lara, welcomed their daughter, Carolina Dorothy Trump into the world on August 20th. The little girl is the second baby born to the couple. The second-time dad shared a photo of his newborn swaddled in a blanket and wearing a striped beanie, and he let the world know that he loves his baby girl.
HUDSON LONDON ANSTEAD
The "Flip or Flop" star, Christina Anstead, welcomed her son, Hudson London Anstead, with her husband, Ant, on September 6th. The little boy is the couple's first child together, and the reality star shared the news of his birth with a breastfeeding photo on Instagram, and heartfelt words expressing her joy and excitement.
LILAH RAE ROLOFF
November 19th saw "Little People, Big World" stars, Zach and Tori Roloff become parents for the second time. They welcomed their daughter, Lilah, and 2-year-old Jackson was excited to become a big brother. In a statement at the time, the TV stars described their daughter as the perfect addition to their family.
JOHNNY GALECKI'S SON
On December 4th, a newborn baby came into the world through the "Big Bang Theory" star, Johnny Galecki, and his model girlfriend, Alaina Meyer. The child, a boy, whose name has not been revealed is the couple's first offspring. The actor shared the news on Instagram with a photo of him and his woman holding their baby's hands.
THE DUGGAR BABIES
No list of celebrity babies born in 2019 is complete without the mention of the Duggars. While some women of the reality TV family had miscarriages, others had first-time babies and grew their families. Joe Duggar and Kendra welcomed their baby, Addison Renee, on November 2nd.
On November 8th, Lauren and Josiah Duggar welcomed their perfect daughter, Bella Milagro. That same month, on the 27th, Josh and Anna Duggar's sixth child, Maryella Hope, came into the world, and Amy Duggar and Dillion King welcomed their son Daxton on October 9th.
Please fill in your e-mail so we can share with you our top stories!